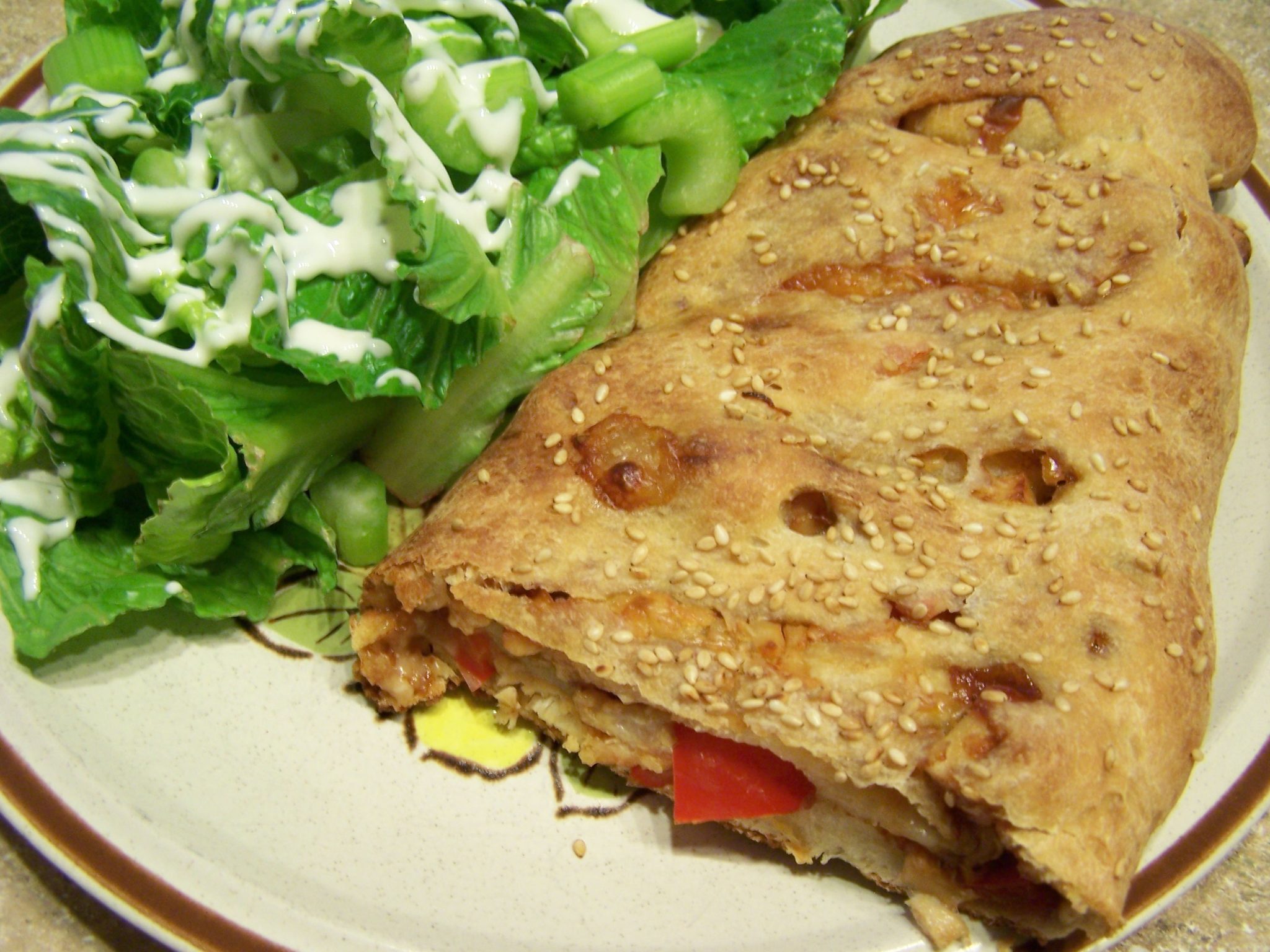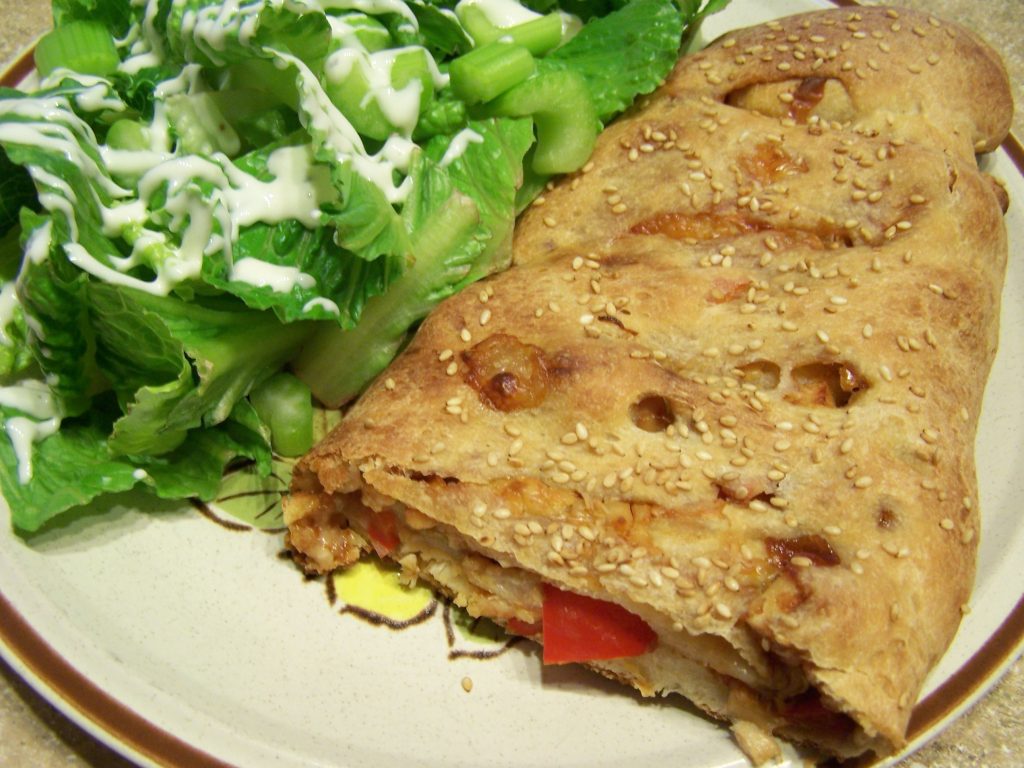 This is a modified version of a recipe that I found while going through my mom's recipe book.  It was sure tasty!
Ingredients:
1 Tbsp Extra-Virgin Olive Oil
1 boneless skinless chicken breast (about ½ lb), cut into bite sized pieces
1 can refrigerated pizza dough
¼ cup BBQ sauce
½ red bell pepper, chopped
2/3 cup Monterey Jack cheese
1 tsp sesame seeds
Preheat oven to 350°F.
In a small skillet, heat the olive oil over medium-high heat.  Cook the cut up chicken until browned and cooked thoroughly.
On a greased baking sheet, roll out the pizza dough to an 11×10 inch rectangle.  Spread BBQ sauce on the pizza dough, leaving 1 inch around the edges.  Top with cooked chicken, bell pepper and cheese.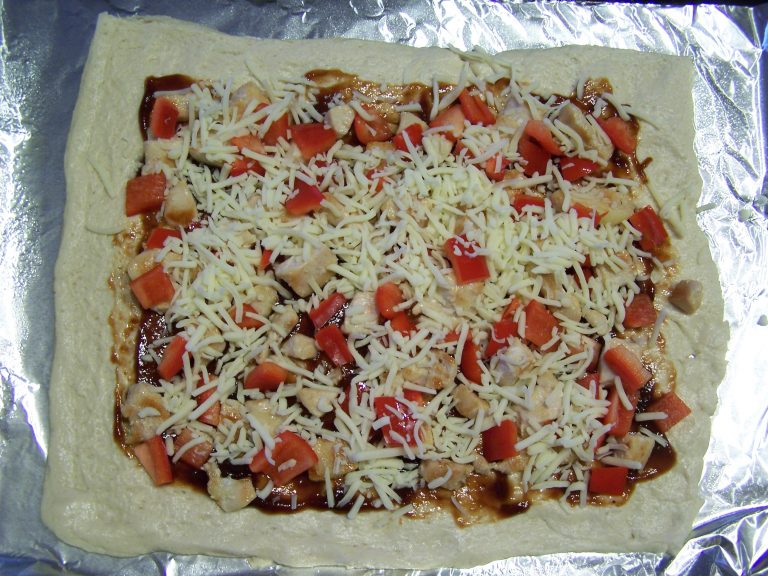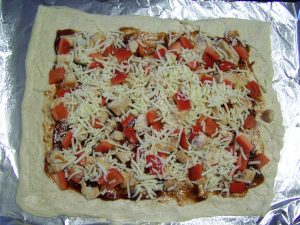 Roll up starting at the longer end and place in the middle of the baking sheet, seam side down.  Cut slits along the top every 2 inches and sprinkle with sesame seeds.  Bake until golden brown, about 30-40 minutes.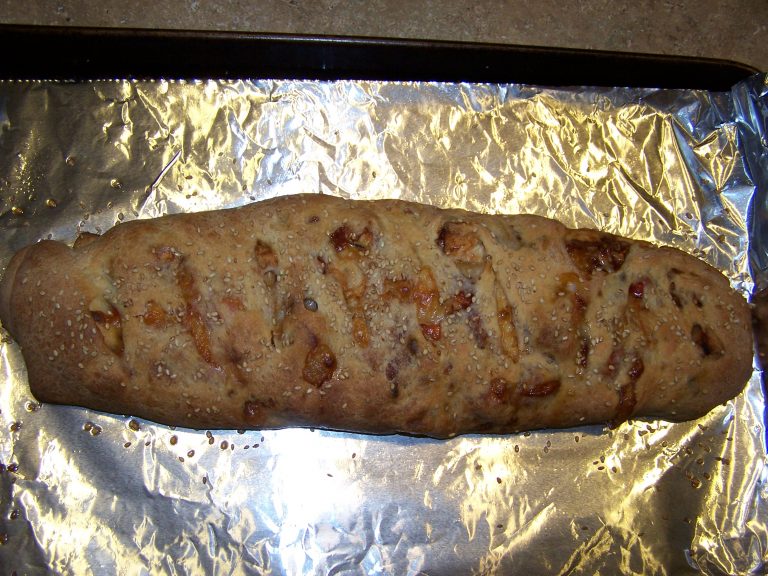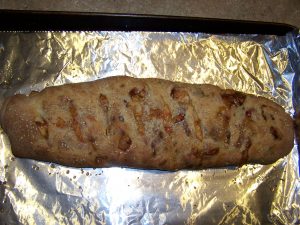 Please follow and like us: