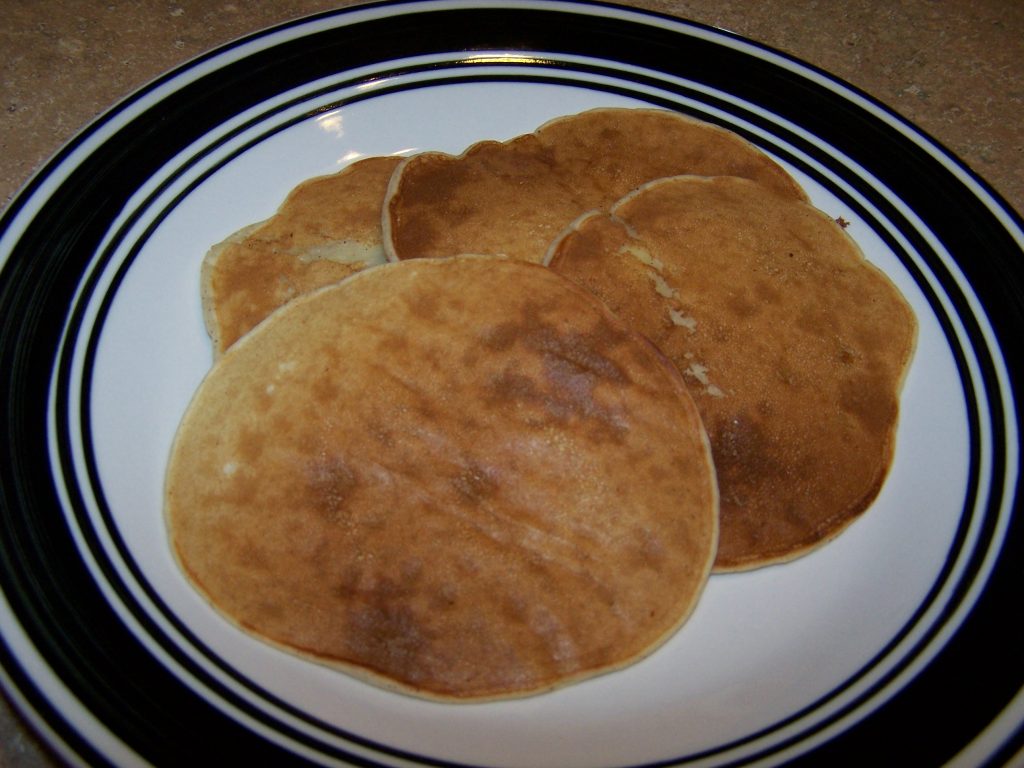 I'm always looking for new uses for overripe bananas.  This is adapted from a recipe from All Recipes.  These turned out pretty good.  They were more moist than regular pancakes because of the banana.  Chloe ate a whole pancake herself!
Ingredients:
1 cup flour
1 tablespoon sugar
2 teaspoons baking powder
¼ teaspoon salt
1 teaspoon ground cinnamon
1 egg
1 ¼ cups milk
2 tablespoons canola oil
2 over ripe bananas, mashed
Combine flour, sugar, baking powder, salt and cinnamon in a large bowl.
In another bowl, whisk together the egg, milk, oil and bananas.  Add this to the banana mixture.  Mix until just combined.  The batter will be lumpy.
Heat a greased griddle pan over medium high heat.  Ladle the batter onto the griddle and cook until browned on each side.