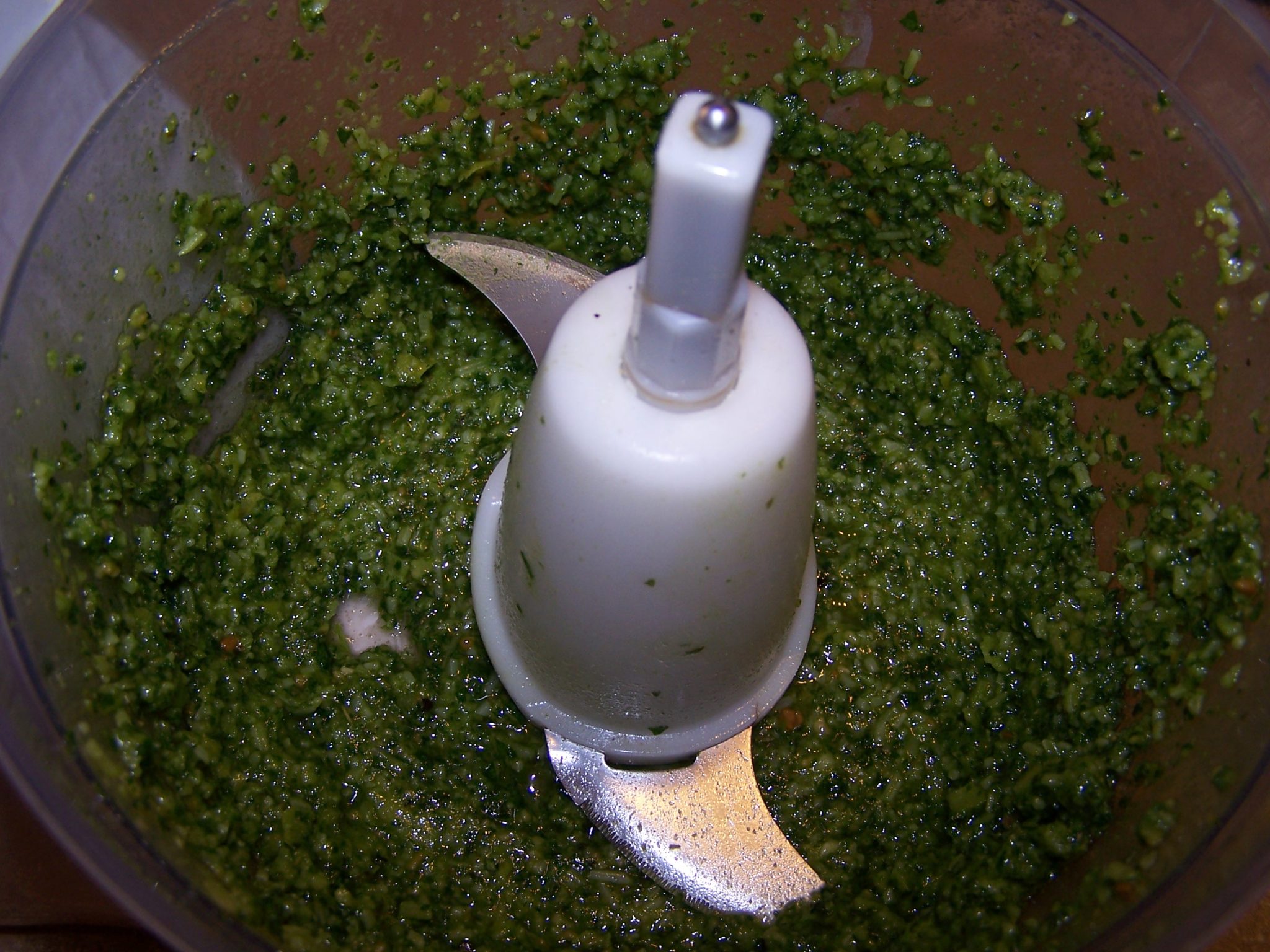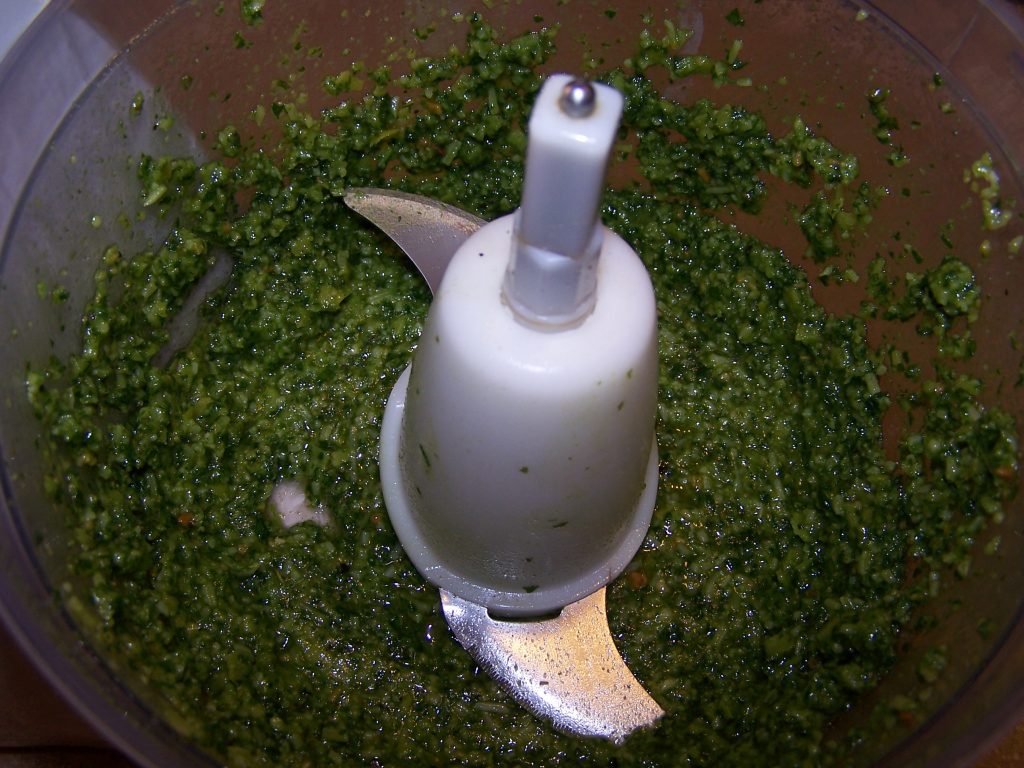 This is my all time favorite way to make pesto sauce.  You can mix things up a bit by using different types of nuts.  I've used walnuts before and it was great.  Also, you could change the basil to swiss chard or spinach for a different flavor.  Once you make your own pesto sauce, you won't go back to store bought!
Ingredients:
1/4 cup pine nuts, lightly toasted over med-low heat
1 cup basil, about 20 leaves
1 tsp dried tarragon
1/4 cup fresh parsley
1 lemon, zested
1 clove garlic
1/2 cup grated parmesan cheese
1/3 cup extra virgin olive oil
Salt & Pepper
Place all ingredients except for the olive oil in a food processor.  Turn on and stream in the olive oil until it reaches a smooth consistency.  Season to taste with salt and pepper.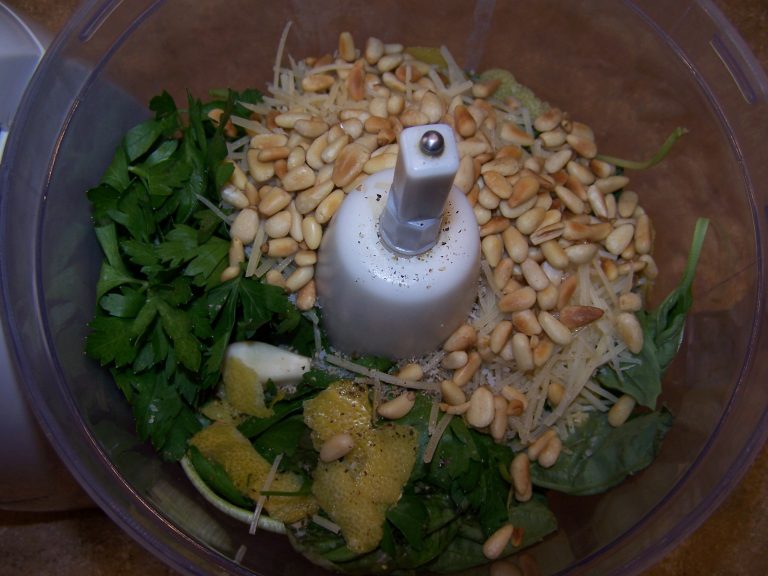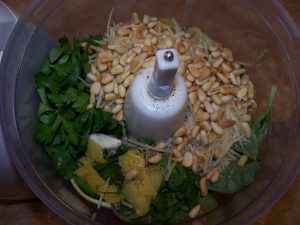 Please follow and like us: