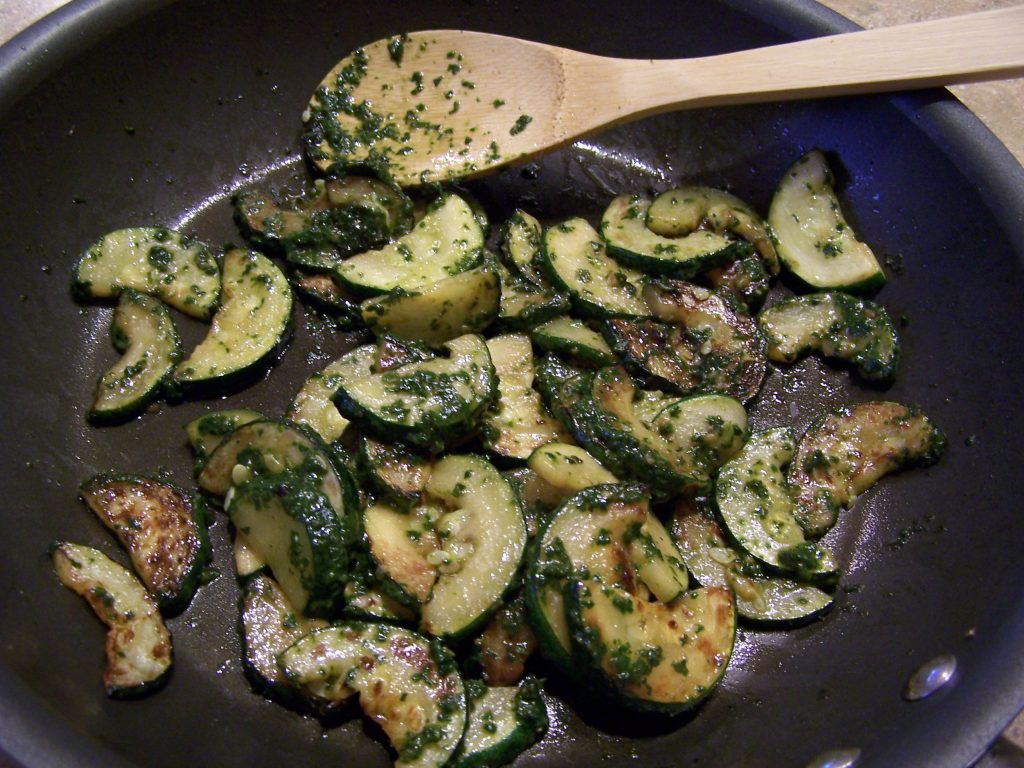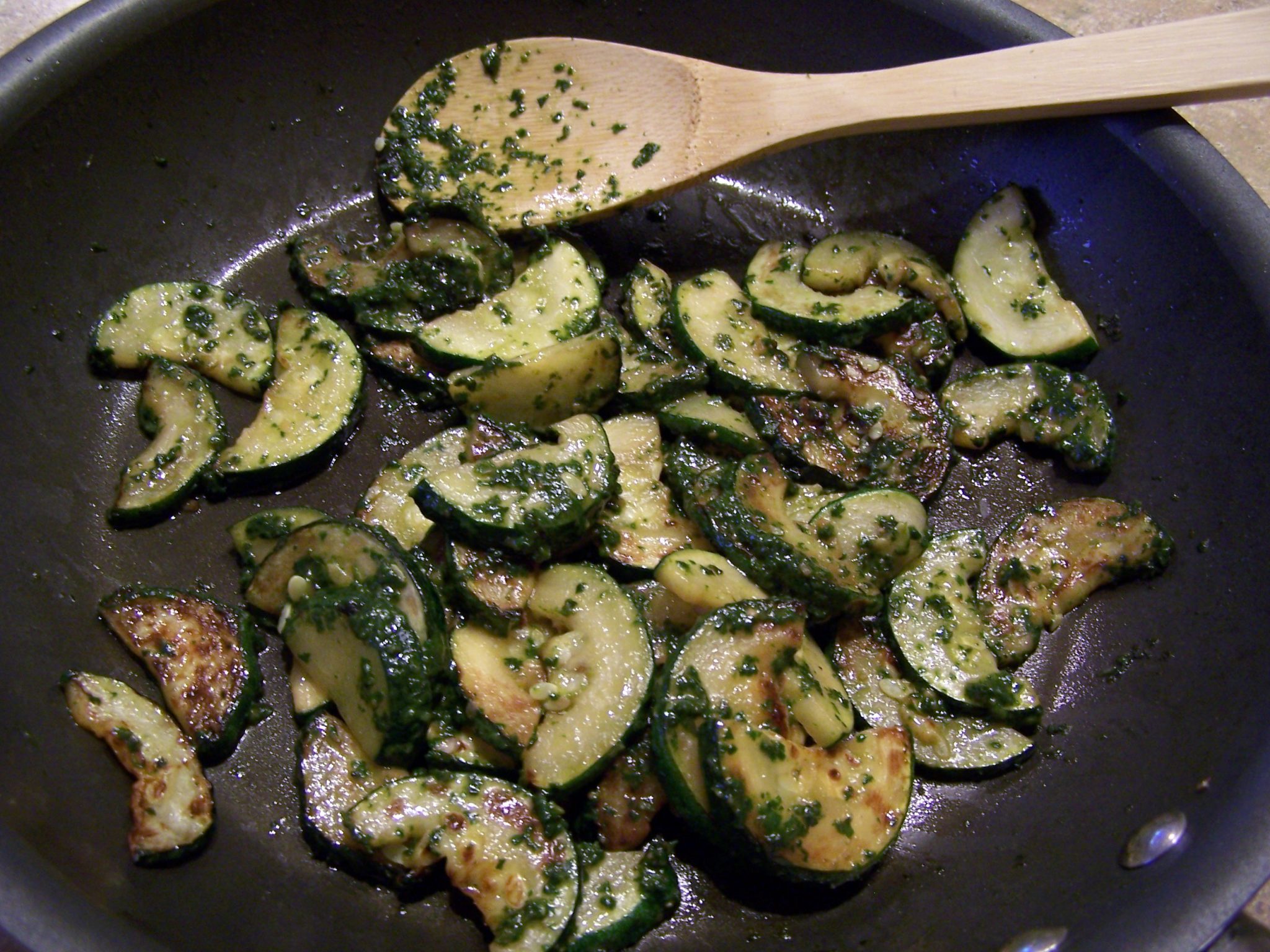 If you love pesto and zucchini, then you will love this!  Plan on half a zucchini per person.
Ingredients:
2 Tbsp extra-virgin olive oil
1 zucchini, sliced into ¼ inch half moons
2 Tbsp pesto sauce
Heat olive oil in a skillet over medium-high heat.  Add zucchini and cook until tender and browned, about 10 minutes.
Remove from heat and stir in the pesto sauce.
The pesto sauce I used was my Swiss Chard pesto with pine nuts.  Here is a link to it if you would like to make it.