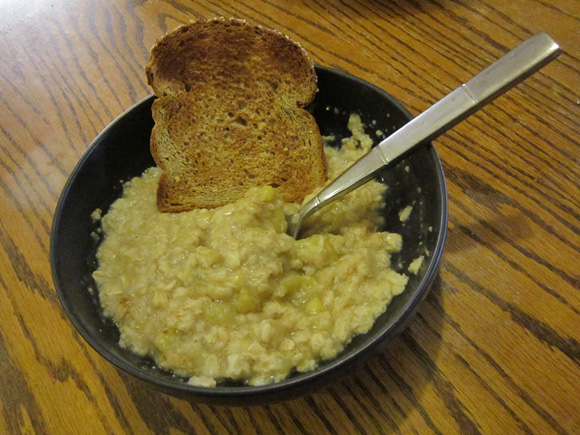 I've discovered some amazing oatmeal that I just had to share! I hope you enjoy this quick and tasty oatmeal too.
Ingredients:
1/2 Cup Old Fashioned Rolled Oats
1 Cup Water
1 Banana, broken in half
Dash of Cinnamon
Place all ingredients in a microwave safe bowl. Heat in microwave for 2 minutes. Stir to combine.
Enjoy!
Serves: 1