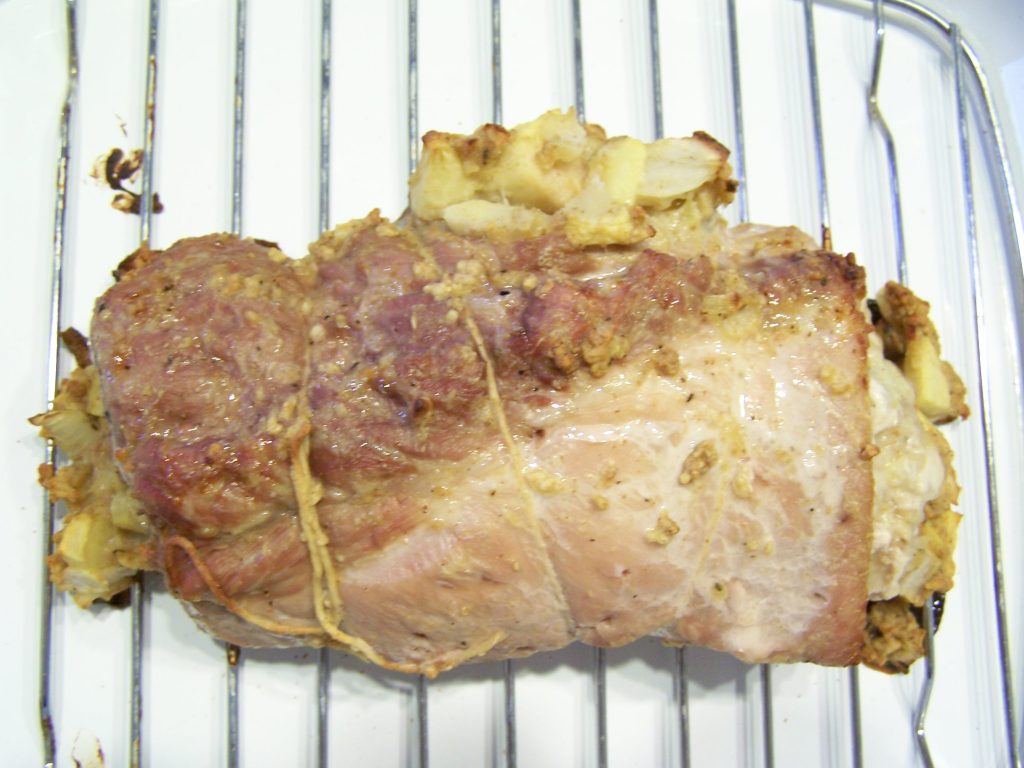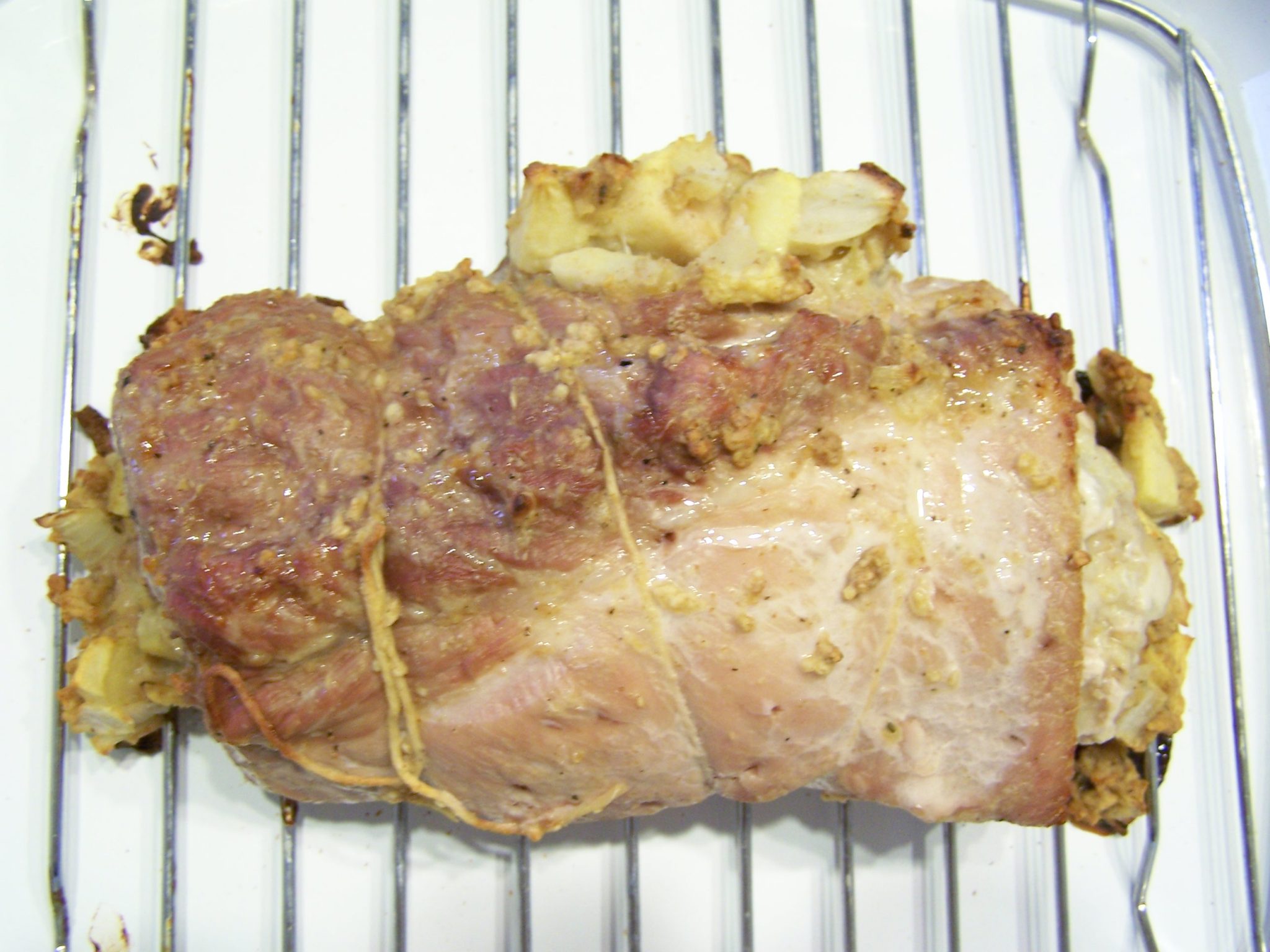 This was seriously so good!  Probably the most moist pork I've ever had.  It's adapted from a Paula Deen recipe.
Ingredients:
2 Tbsp Extra-Virgin Olive Oil
1 large onion, chopped
2 apples, peeled, cored and chopped
1 tsp dried sage
1 cup bread crumbs
1/2 cup chicken broth
1 egg
2 Tbsp butter
salt & pepper
3 lb pork loin roast, fat and silverskin removed
Preheat oven to 375°F.
Heat the olive oil in a large skillet over medium-high heat.  Saute the onion, apples and sage until softened, about 10 minutes.
In a large bowl, combine the bread crumbs, chicken broth, egg and butter.  Stir in the cooked apples and onions and season with salt and pepper.
The pork roast will look like this: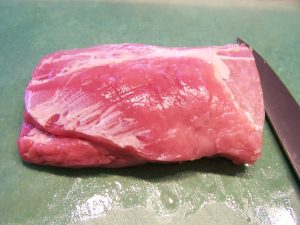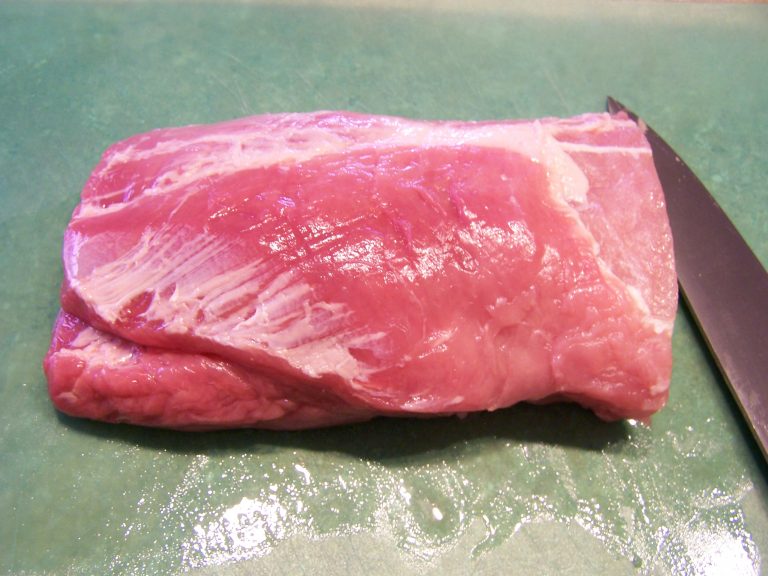 You will need to butterfly it, which is basically cutting it open like a book.  Like this: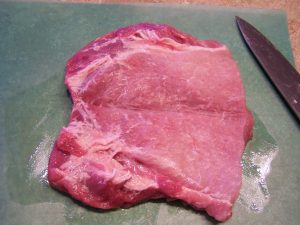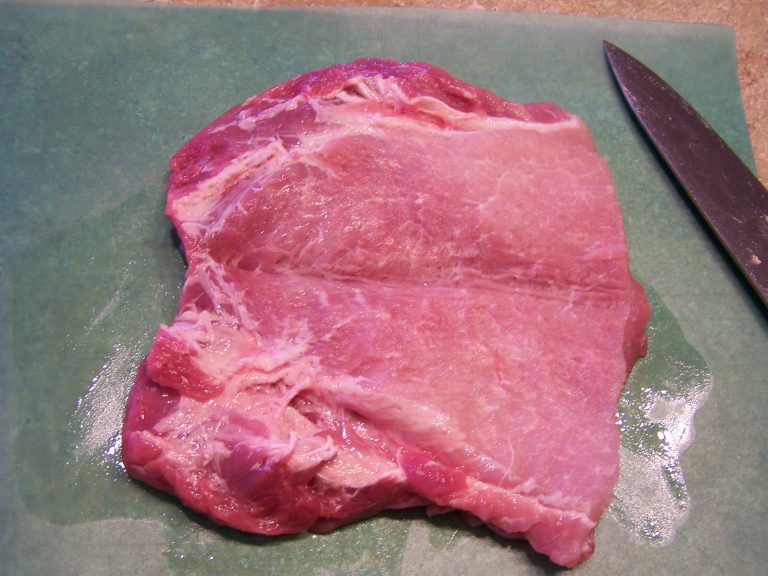 Put some of the stuffing inside the pork roast.  Don't try to stuff it all in if it won't fit.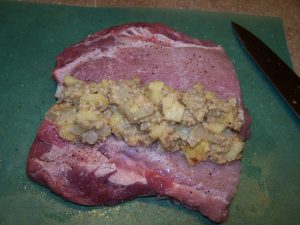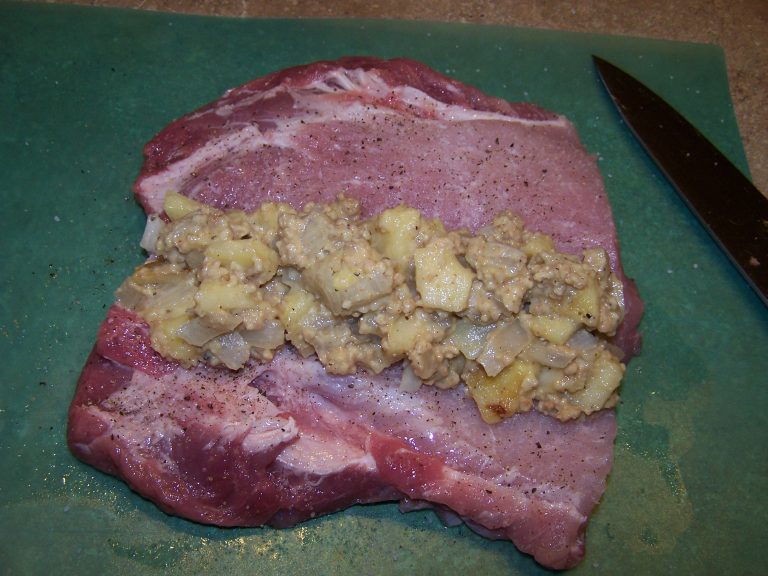 Roll it up starting with the end closest to you and tie with kitchen twine.  Place in a roasting pan (a baking sheet with a cooling rack works well too).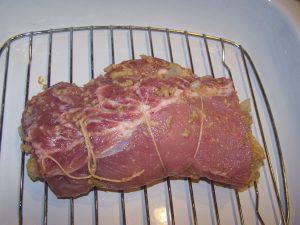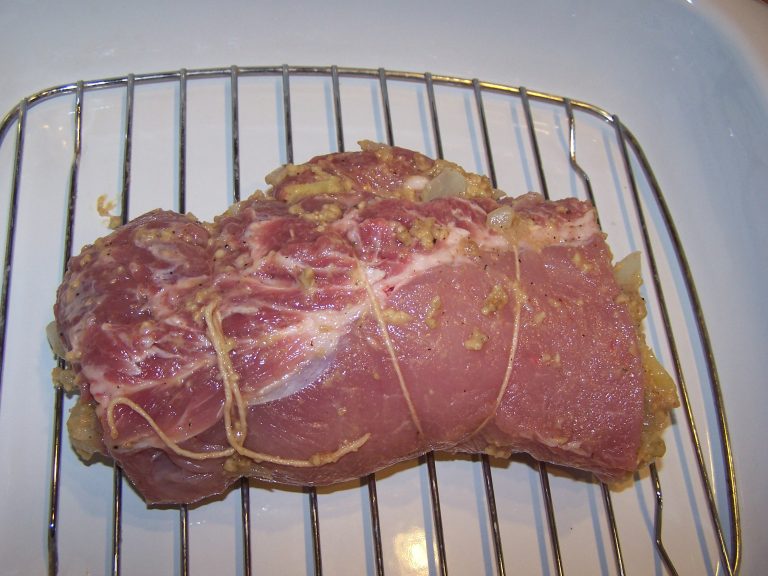 Roast in the oven until an instant-read thermometer reads 145°F, about 1 hour and 10 minutes depending on size.
I served this with a baked potato and asparagus.