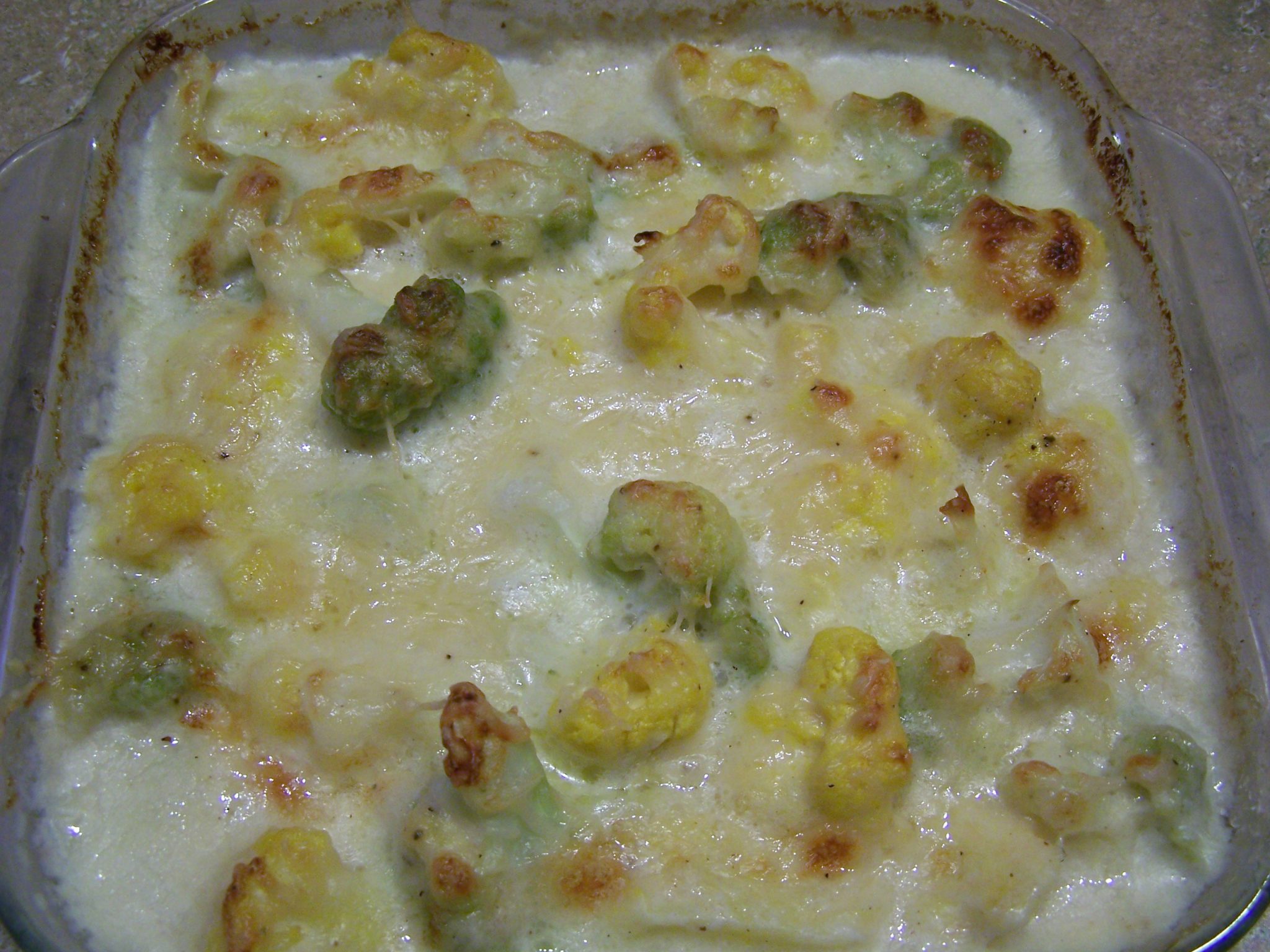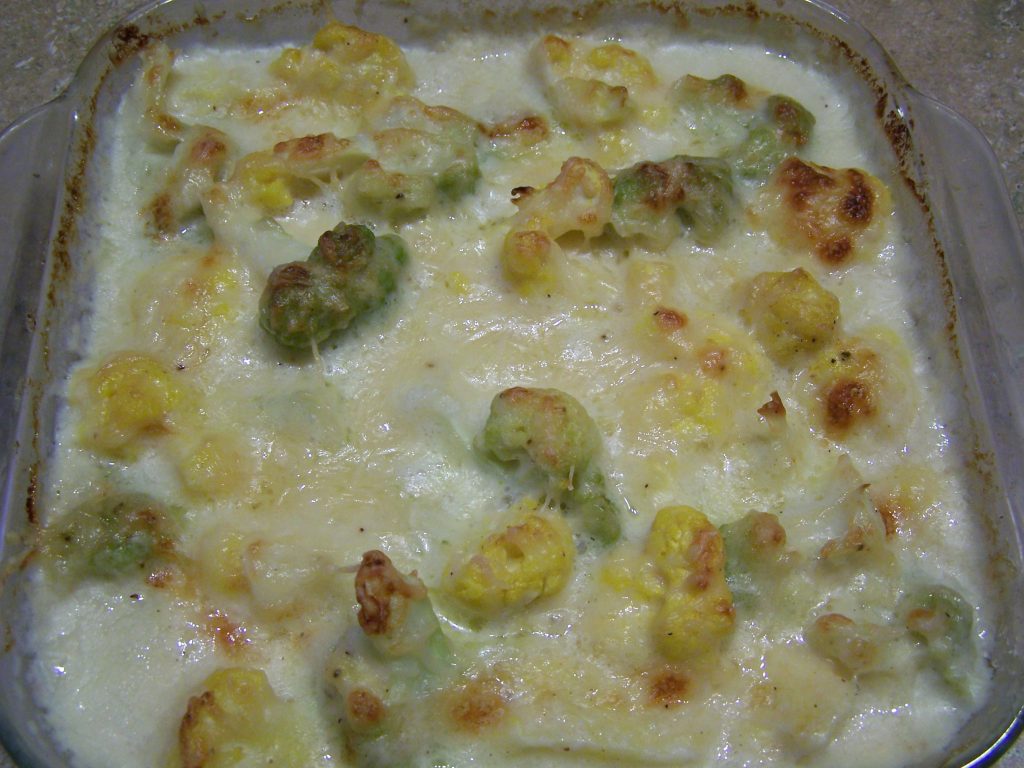 Delicious cheesy goodness over warm veggies.  What could be better?  Rachael Ray made a version of this, but I didn't quite like her recipe.  I searched for one I did like, but didn't have any luck, so I just made my own version.  Hope you all like it!  I used green and orange cauliflower in mine, but the normal white variety works too.
Ingredients:
1 large head cauliflower, cut into florets
2 Tbsp butter
2 Tbsp flour
2 Cups Milk
2 Cups Monterey Jack Cheese, grated
1/2 Cup Parmesan Cheese, grated
Preheat over to 400°F.
Blanch the cauliflower by placing it in a large pan of boiling water for 2 minutes.  Drain.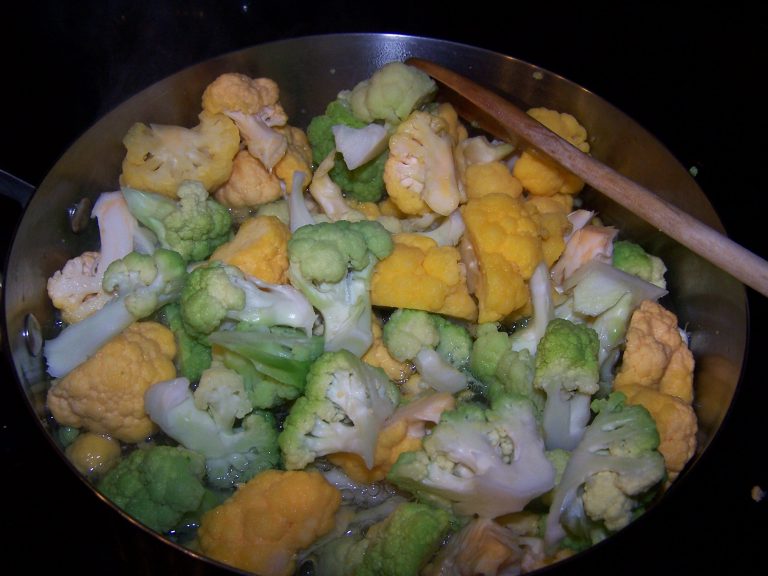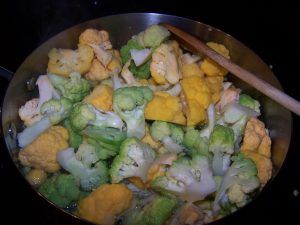 Using the same pan that you blanched the cauliflower in, melt butter over medium-high heat.  Whisk in flour and cook for 2 minutes.  Whisk in milk and let it thicken for 2-3 minutes.  Stir in monterey jack cheese and let it melt completely.  Combine cheese sauce and cauliflower in an 8×8 baking dish.  Sprinkle with parmesan cheese and bake for 30 minutes.  The sauce should be bubbly and the top lightly browned.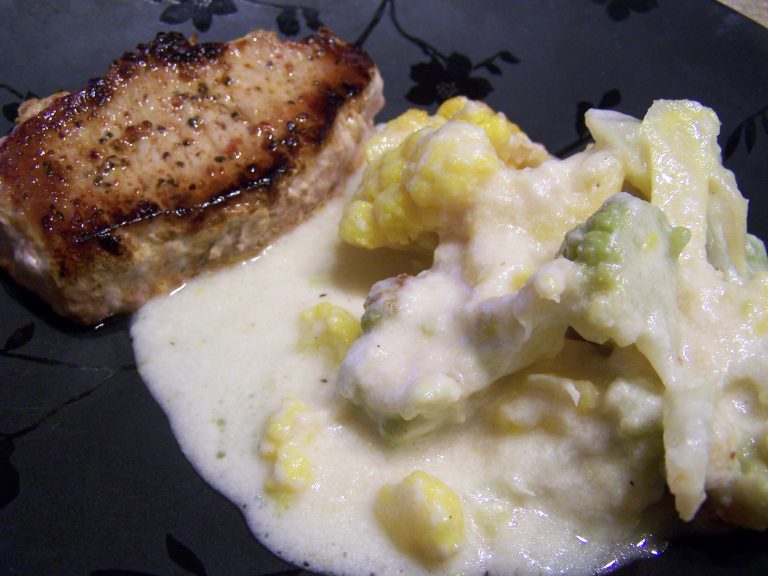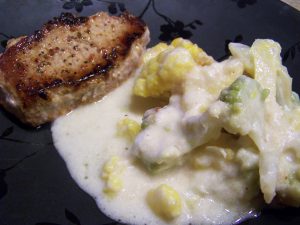 I served this with pork chops the first night, and with porcupine balls the next.
Chloe isn't a huge fan of cauliflower (yet), but she kept trying it.  Maybe she will like it next time.
Please follow and like us: