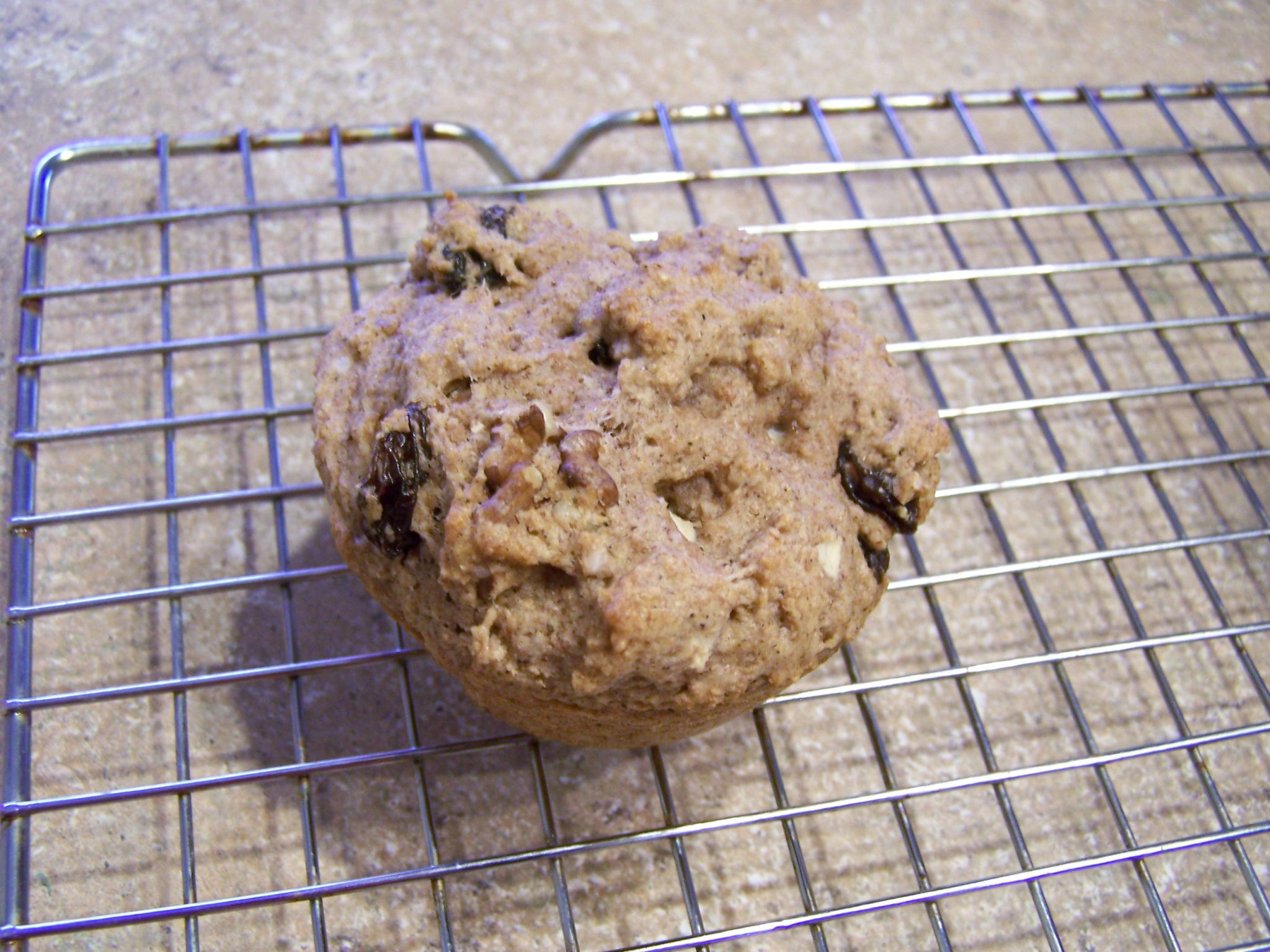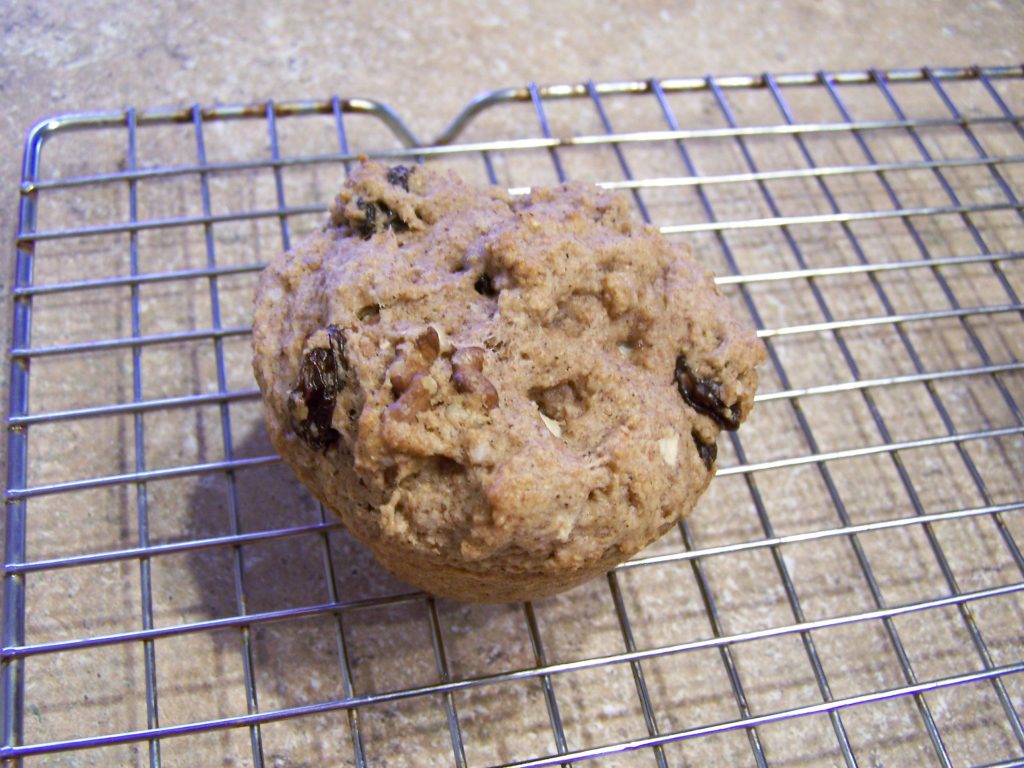 Yummy, healthy muffins! These muffins, which are stuffed full of apples, walnuts and raisins are great for breakfast or a light snack during the day.
Ingredients:
2 cups whole wheat flour
1 tablespoon baking powder
½ teaspoon salt
2 teaspoon ground cinnamon
½ teaspoon nutmeg
½ cup sugar
¼ cup unsalted butter, melted
1 apple, peeled and chopped (about 1 cup)
½ cup raisins
½ cup chopped walnuts
¾ cup milk
1 egg, lightly beaten
Preheat oven to 375 degrees F (190 degrees C). Lightly grease one 12-cup muffin tin or line with paper muffin liners.
In a large bowl, mix together flour, baking powder, salt, cinnamon, nutmeg and sugar.
In a separate bowl, mix together butter, apples, raisins, walnuts and milk. Gently fold in egg. Pour on top of the dry ingredients. Stir until barely moistened.
Distribute evenly between the muffin tins. Bake until lightly browned and a toothpick inserted in the center comes out clean, about 20 minutes.
Yield: 12 muffins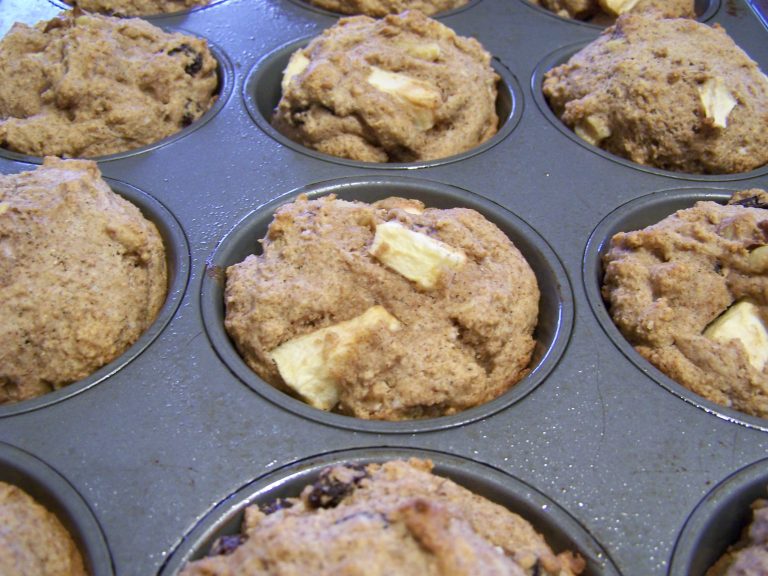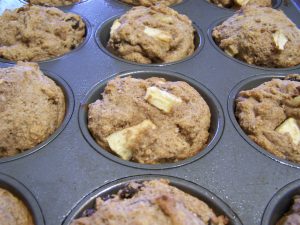 Please follow and like us: