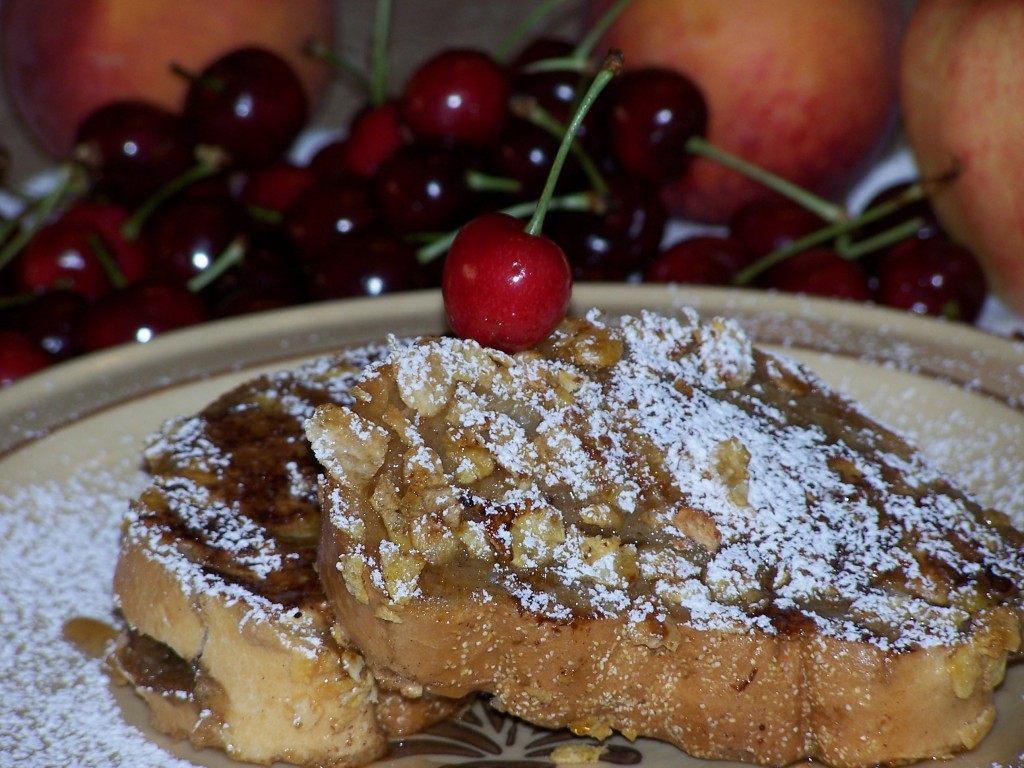 This recipe is
Banana Stuffed French Toast, "Ultimate Style
".  We saw this on Rachael Ray's $40 a Day show probably about 3 years ago.  It's
way
over the top for your normal french toast making, but it's nice for an extra special breakfast.
Ingredients:
1/8 cup pancake mix
1/8 teaspoon ground nutmeg
1 teaspoon ground cinnamon
1/8 teaspoon vanilla extract
1/4 cup sugar
6 eggs
1/2 cup chopped walnuts
1 cups brown sugar
2 ripe bananas, sliced
1/2 large (1 1/2 to 2-pound) loaf unsliced French bread
About 1 cup crushed crunchy corn cereal (recommended: Corn Flakes)
About 6 tablespoons butter
Powdered Sugar
Maple Syrup
Cut the bread into 1 inch slices, then slice 3/4 of the way through each slice to make a pocket for the filling (so it opens like a book).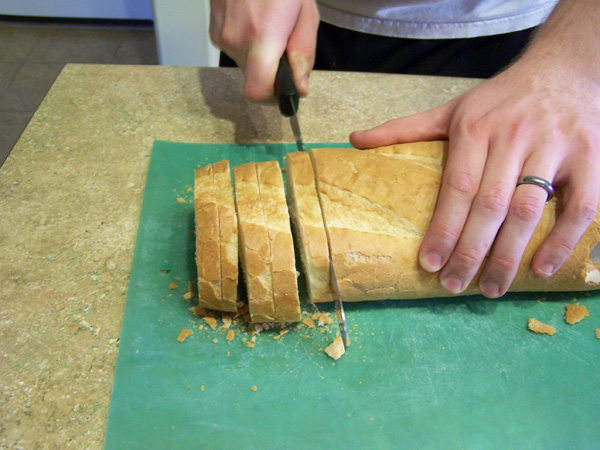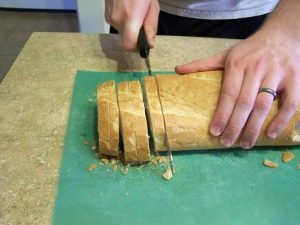 Whisk the pancake mix with a small amount of water…just enough for a thin batter.  Add nutmeg, cinnamon, vanilla, sugar and eggs.  Whisk until thoroughly combined.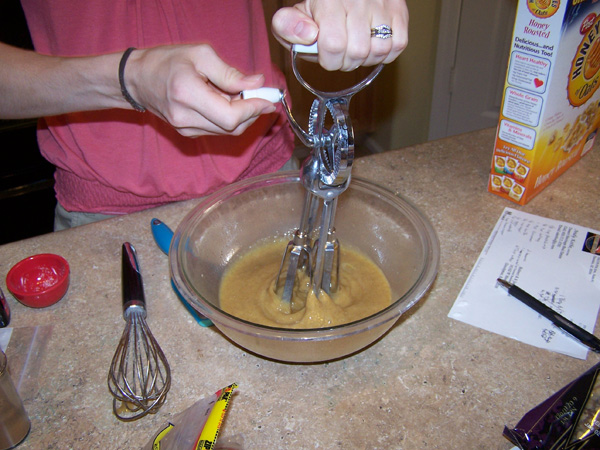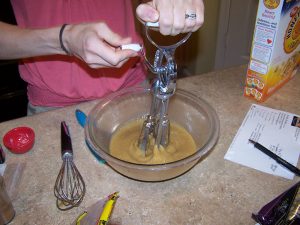 Mix together the walnuts, brown sugar and bananas in a bowl.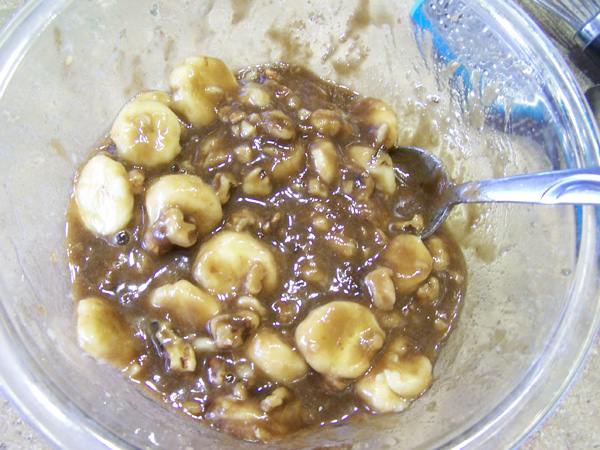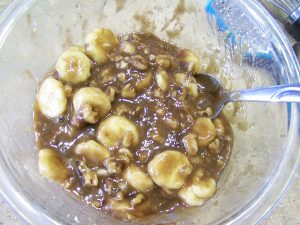 Stuff all of the bread pockets with the banana filling.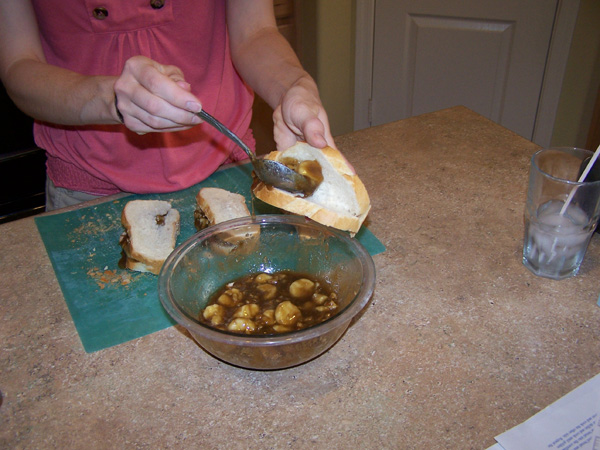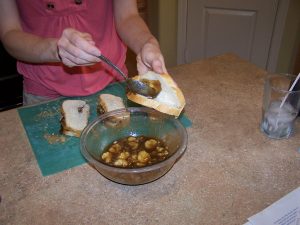 Preheat a skillet or griddle pan to med-high and coat with butter when hot.  Dip the bread in the egg mixture then coat in the crushed corn cereal.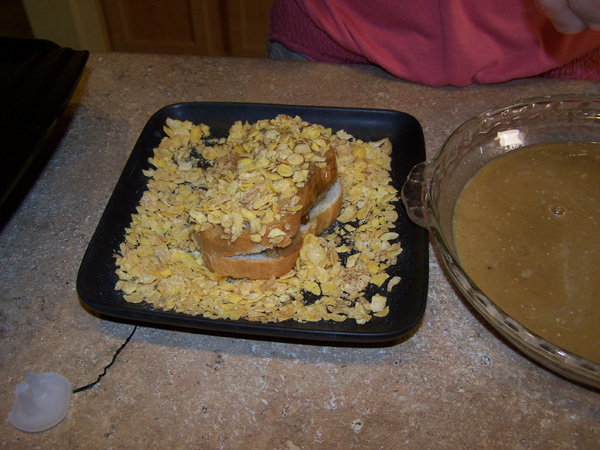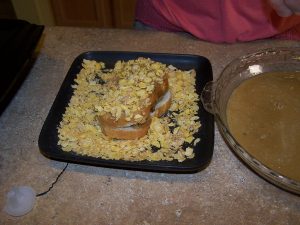 Cook for about 3 minutes per side, or until nicely toasted.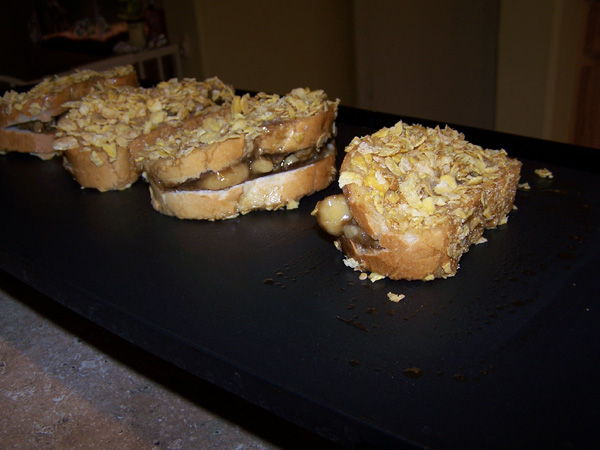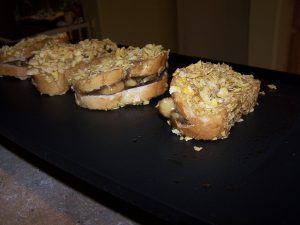 Drizzle with maple syrup and sprinkle with powered sugar.
Please follow and like us: