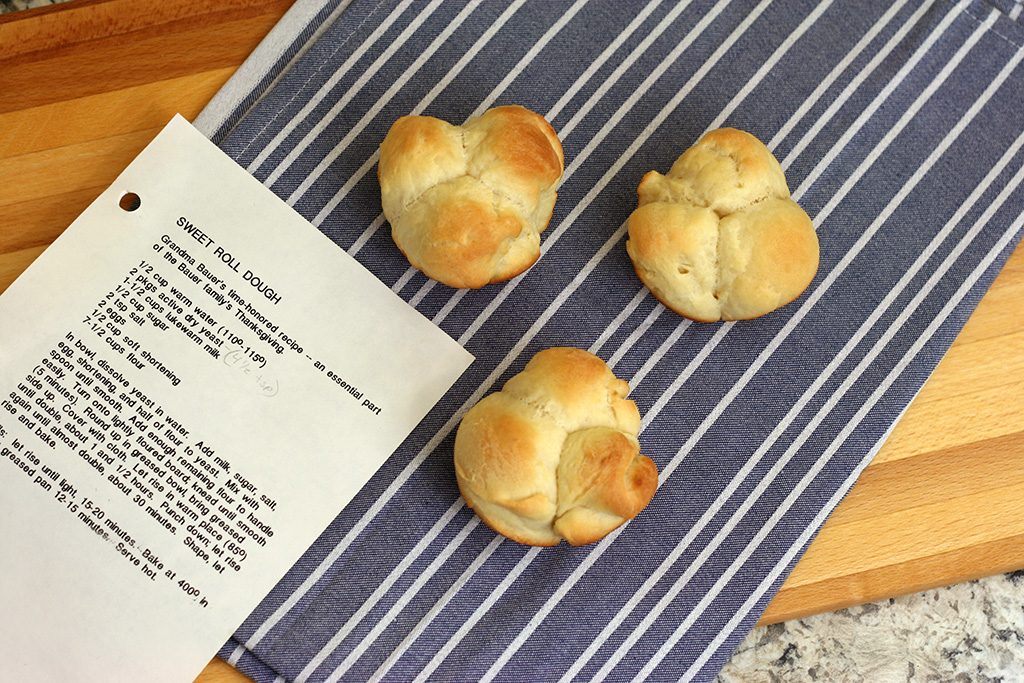 This sweet roll recipe comes from Robbie's grandmother's recipe book and is a tradition for our family's Thanksgiving meal. I really love these rolls and they are fun to make on Thanksgiving. The dough can be made the day before if needed, just cover with plastic wrap and put in the fridge without letting it rise. Then take it out in the morning and let rise like normal. These are great for Thanksgiving guests that want to help with something as anyone can roll dough into balls.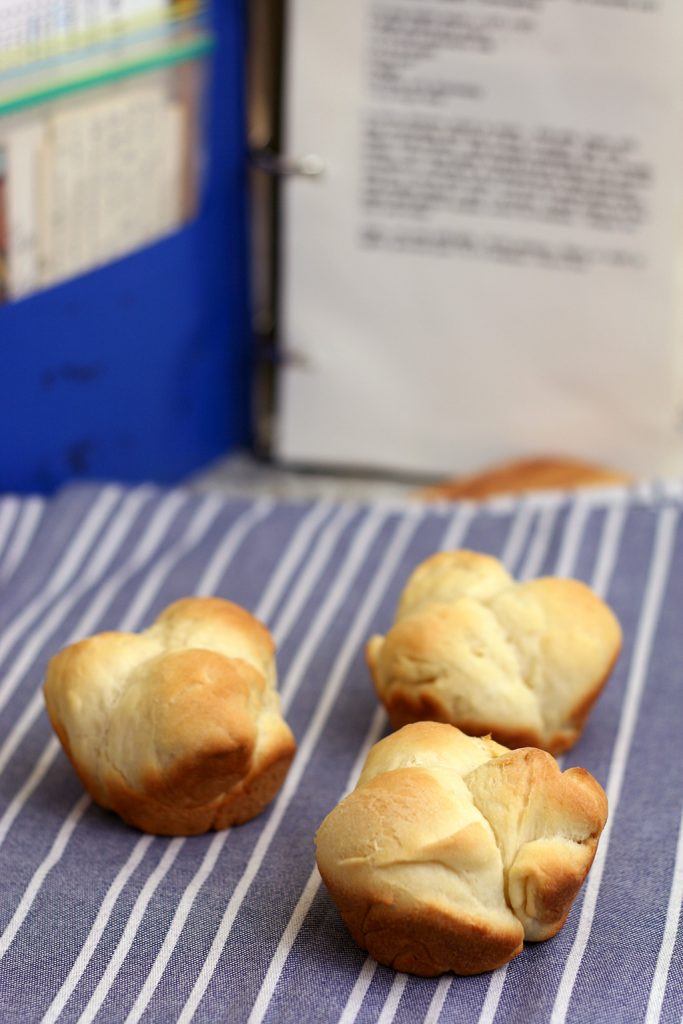 Ingredients:
½ cup water
2 packets yeast (or 4 ½ teaspoons)
1 ½ cups lukewarm milk
½ cup sugar
2 teaspoons salt
2 eggs
½ cup softened shortening
7 ½ cups flour
In a large bowl, whisk together water and yeast. Add milk, sugar, salt, egg, shortening, and half of the flour. Mix until smooth. Add more flour until the dough comes together and isn't overly sticky.
Turn onto a lightly floured surface and knead until smooth. Make into a ball and place in an oiled bowl and coat the dough lightly with oil. Cover with a cloth and let rise until doubled in size, about 1 ½ hours. Punch down and let rise again for another 30 minutes to almost double in size.
Lightly grease 3 muffin pans. Roll dough into small balls and place 3 balls in each muffin cup.
Preheat oven to 400°F. Rolls will rise again while waiting for the oven to preheat. Bake for about 12 minutes. Watch them carefully near the end of baking to prevent burning the bottoms. The tops will be lightly golden.
Best served warm.
Yield: 3 dozen