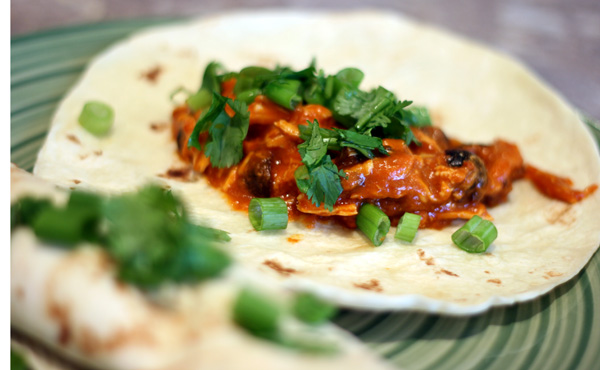 I've thought many times about making enchiladas in the slow cooker, but all I could picture was a soggy, inedible mess of tortillas.  Certainly not very appetizing.  Slow Cooked Enchilada Chicken is the perfect way to have a slow cooked enchilada dinner.  No soggy tortillas here!  This was super tasty and really easy to make.  I hope you all enjoy this Slow Cooked Enchilada Chicken dinner!
Ingredients:
1 lb Boneless, Skinless Chicken Breasts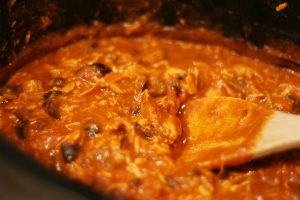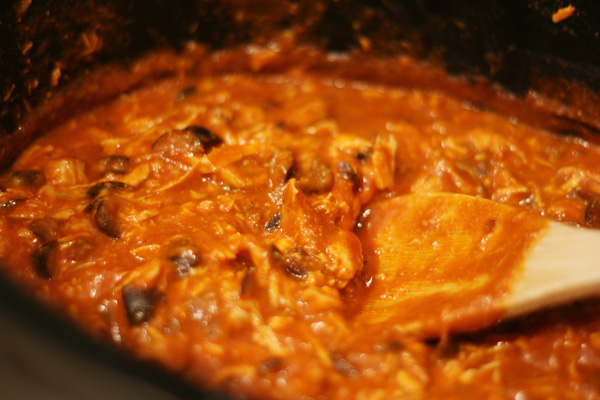 3 1/2 Cups Enchilada Sauce(28 oz can or homemade)
6 oz Olives, chopped
10 Tortillas
Toppings:
Shredded Cheese
Chopped Cilantro
Sliced Green Onions
Sour Cream
Combine chicken, enchilada sauce, and olives together in a slow cooker.  Cook on low 4-5 hours or high 2-3 hours.  Shred chicken after cooking is done.
Serve in warm tortillas with cheese, cilantro, green onions and sour cream.
Ingredients:
1 Tablespoon Olive Oil
2 Tablespoons Flour
2 1/2 Tablespoons Chili Powder
1/2 teaspoon Cumin
1 teaspoon Garlic Powder
1 teaspoon Onion Powder
1/4 teaspoon Kosher Salt
1/2 teaspoon Cayenne Pepper
15 oz Can Tomato Sauce
1 1/2 Cups Chicken Broth
Place all ingredients in a blender and mix until smooth and warmed.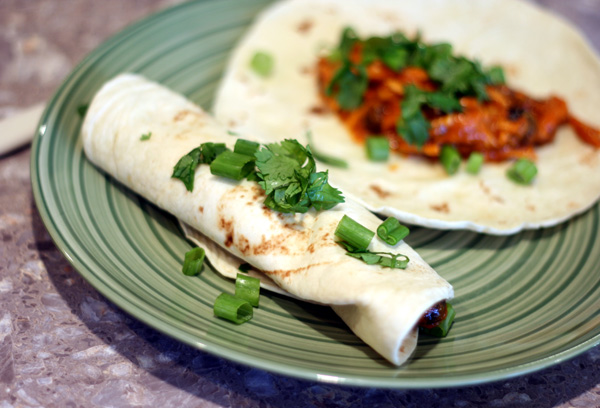 Serves: 4