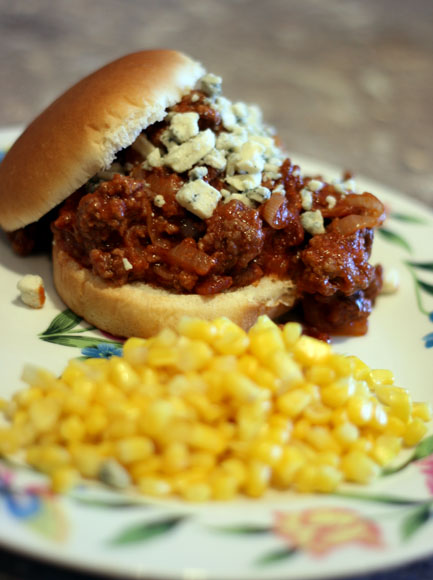 Bacon, beef and blue cheese are quite the delicious combination!  These sloppy joes are ridiculously good.  I'm fairly certain I could eat these every single day.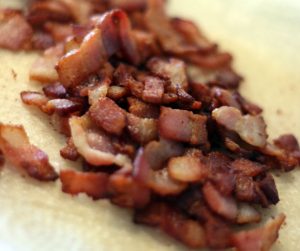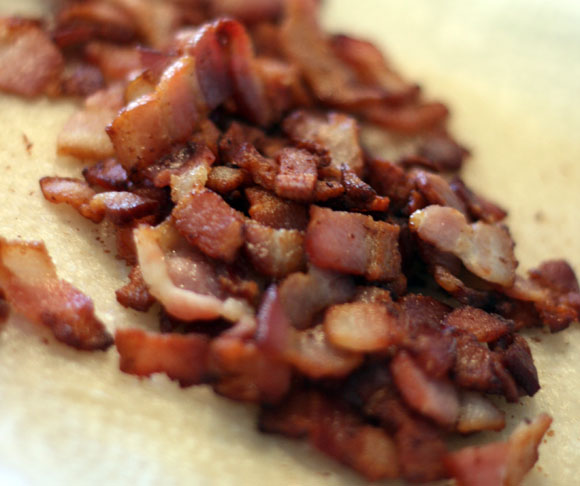 Ingredients:
5 Strips Thick Cut Bacon, chopped
1 1/2 lbs Ground Beef
1 Onion, thinly sliced
Salt & Pepper
15 oz Can Tomato Sauce
1 Tablespoon Worcestershire Sauce
Gorgonzola Cheese
4-6 Hamburger Buns
Brown the bacon in a skillet over medium-high heat.  Drain on a paper towel.  Reserve.
Add the ground beef to the same skillet over medium-high heat.  Cook until browned.
Add the onion and season with salt and pepper.  Cook 3-4 minutes to soften the onion.
Stir in the tomato sauce and Worcestershire sauce.  Bring to a bubble, reduce heat and simmer until thickened, about 10 minutes.
Stir in the bacon and serve on buns with Gorgonzola cheese on top.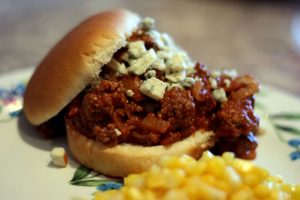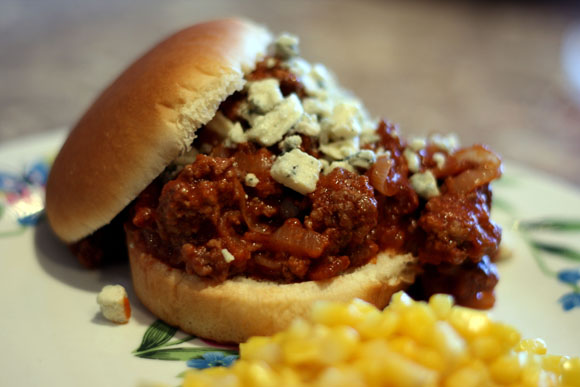 Yield: 4-6 servings