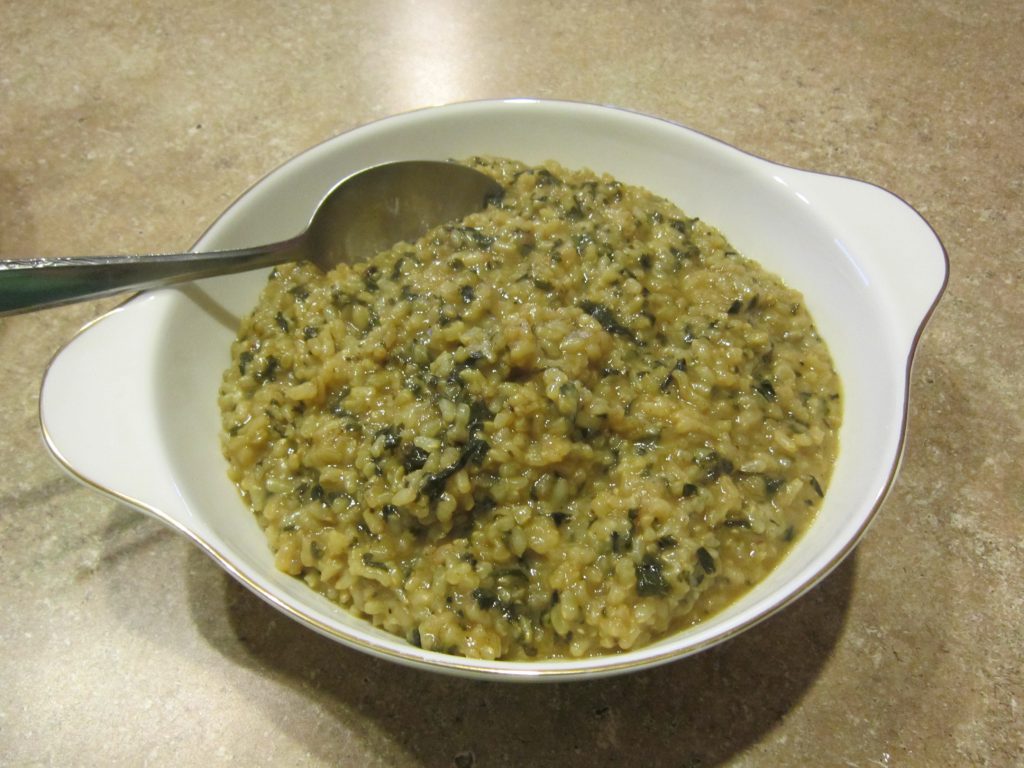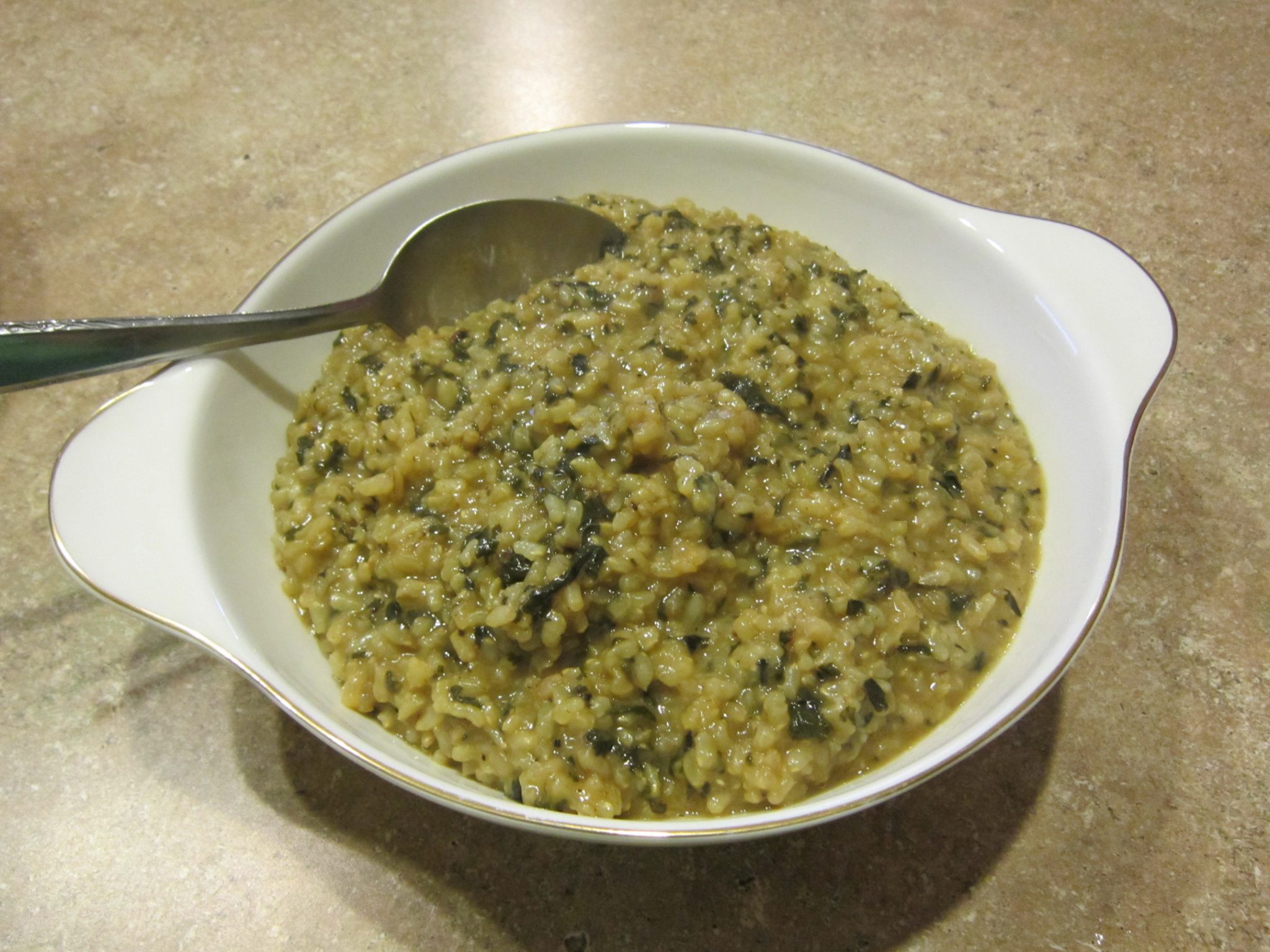 I don't typically buy chard, but Red Swiss Chard came in my produce co-op basket this week.  This is definitely the best way I've found to eat your greens!  This is adapted from a Bon Appétit recipe.
Ingredients:
6-7  Cups Chicken Broth
2 Tablespoons Olive Oil
1 Onion, chopped
1 1/2 cups Short Grain Brown Rice
4 Cups (packed) Coarsely Chopped Red Swiss Chard Leaves (1 bunch)
2 Tablespoons Butter
1/2 Cup Grated Parmesan Cheese
Salt & Pepper
Additional Grated Parmesan Cheese, for serving
Pour the chicken broth into a sauce pan and bring to a simmer over medium-high heat.
In a large sauce pan, heat the olive oil over medium heat.  Add the onion, cooking until softened, about 4-5 minutes.  Stir in the rice and red chard, cooking until the chard begins to wilt down.
Start adding the broth, 1-2 ladlefuls at a time.  Stir frequently until almost all of the liquid is absorbed before adding more broth.  Keep adding broth until the rice is softened and creamy.  This will take about 45 minutes with brown rice.
Remove from heat and stir in the butter and Parmesan cheese.  Season to taste with salt and pepper.
Serve with additional Parmesan cheese on top.
Serves: 4-6