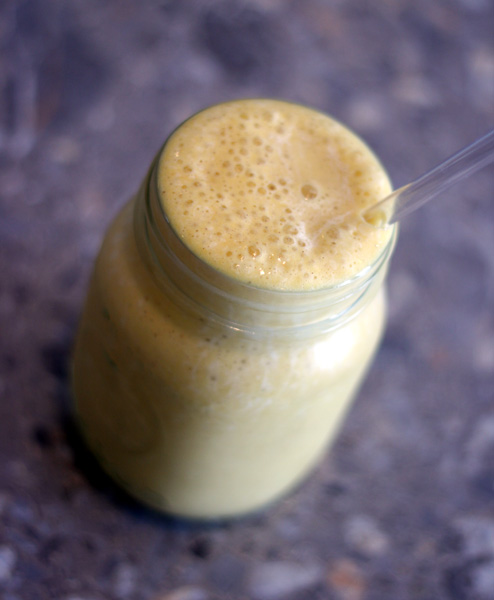 I just can't get enough pumpkin during the fall. This Pumpkin Pie Smoothie tastes just like a pumpkin pie! What is even better is that this Pumpkin Pie Smoothie contains only 1.63 grams of fat and nearly 10 grams of protein! Now that is a drink you can feel good about. Maybe I will serve Pumpkin Pie Smoothies this Thanksgiving instead of pie.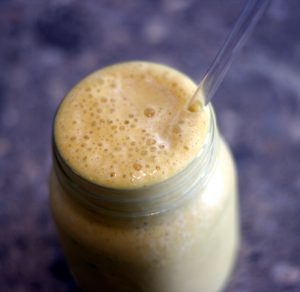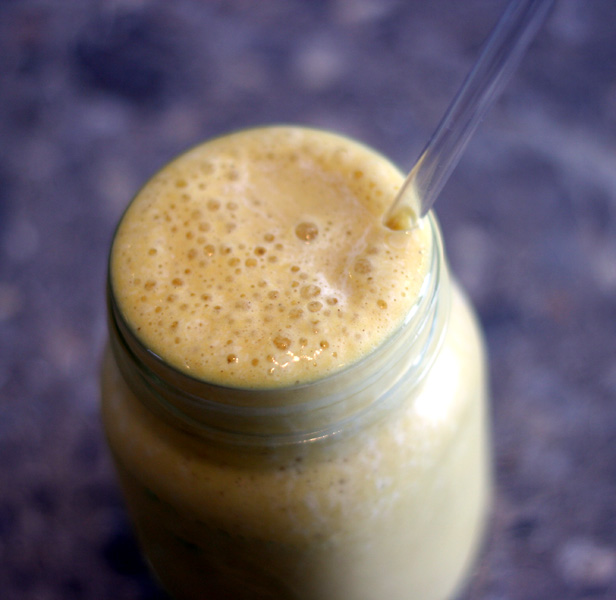 Ingredients:
1/2 Banana, frozen
1/3 Cup Pumpkin Puree
1/3 Cup Plain Yogurt
1/2 Cup Milk
1/8 teaspoon Pumpkin Pie Spice
5 Ice Cubes
Place all ingredients in a blender. Blend until smooth.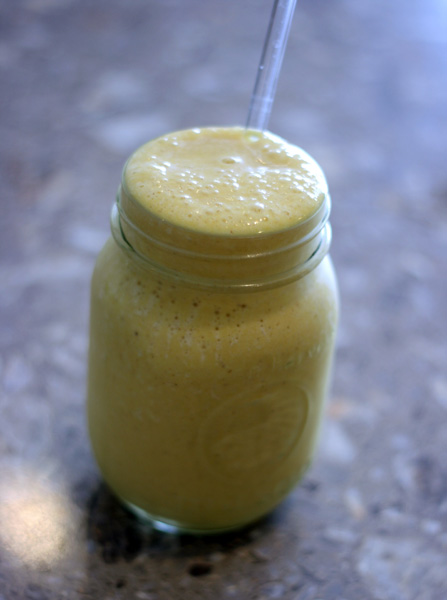 Yield: 1 Serving (about 2 Cups)