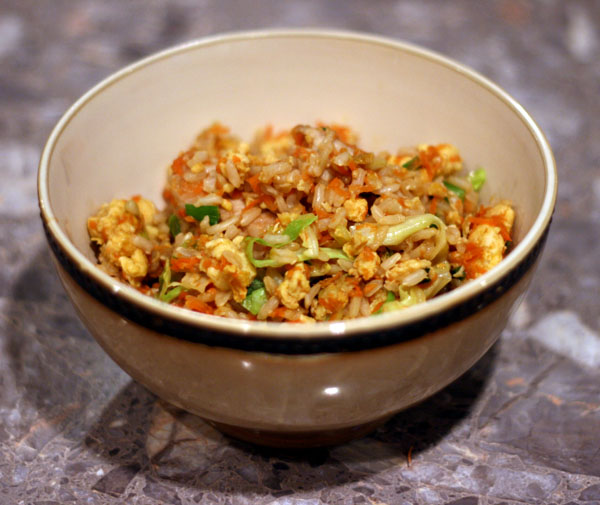 I've always wanted to make fried rice, but thought it would be too involved.  I got this recipe from my friend over at 86 Everything and decided to give it a try.  You can put pretty much any veggies in this dish you like.  This Pork and Egg Fried Rice was super delicious and will certainly be a favorite in my house.
Ingredients: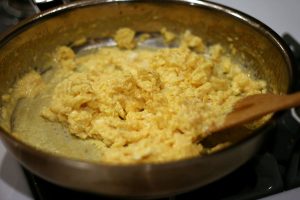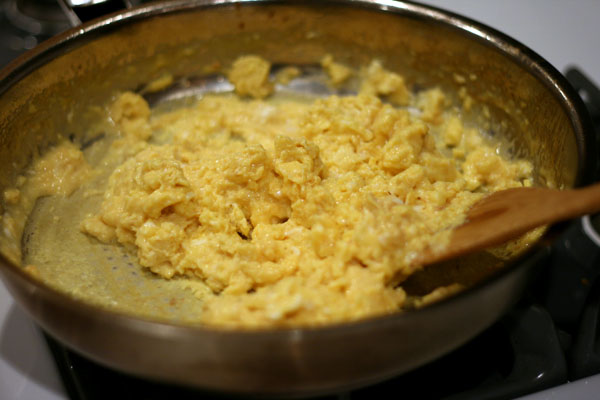 1 Cup Rice
2 Tablespoons Sesame or Canola Oil
2 Boneless Pork Chops, cut into bite size pieces
10 Eggs, lightly beaten
2 Carrots, finely shredded
2 Cups Shredded Cabbage
6 Green Onions, thinly sliced
Soy Sauce
Cook the rice either in the morning or the night before.  Refrigerate covered.
Heat 1 Tablespoon oil over medium/high heat in a non-stick skillet or wok.  Add pork and cook until browned.  Reserve on a plate.
Reduce heat to medium/low heat and add 1 Tablespoon oil.  Add eggs and cook, stirring frequently until scrambled and cooked.
Add carrots, cabbage and green onions.  Cook until softened, 3-5 minutes.
Add pork and any juices from the plate along with the cooked rice.  Stir well to combine.  Season with soy sauce to taste.  Cook, stirring frequently, for an additional 5 minutes to heat through.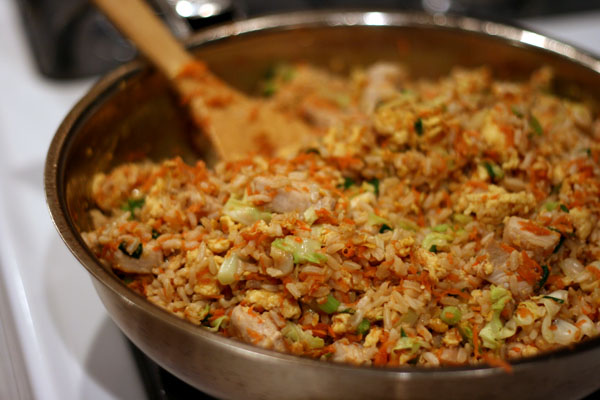 Yield: 6 Servings
-Recipe adapted from 86 Everything–