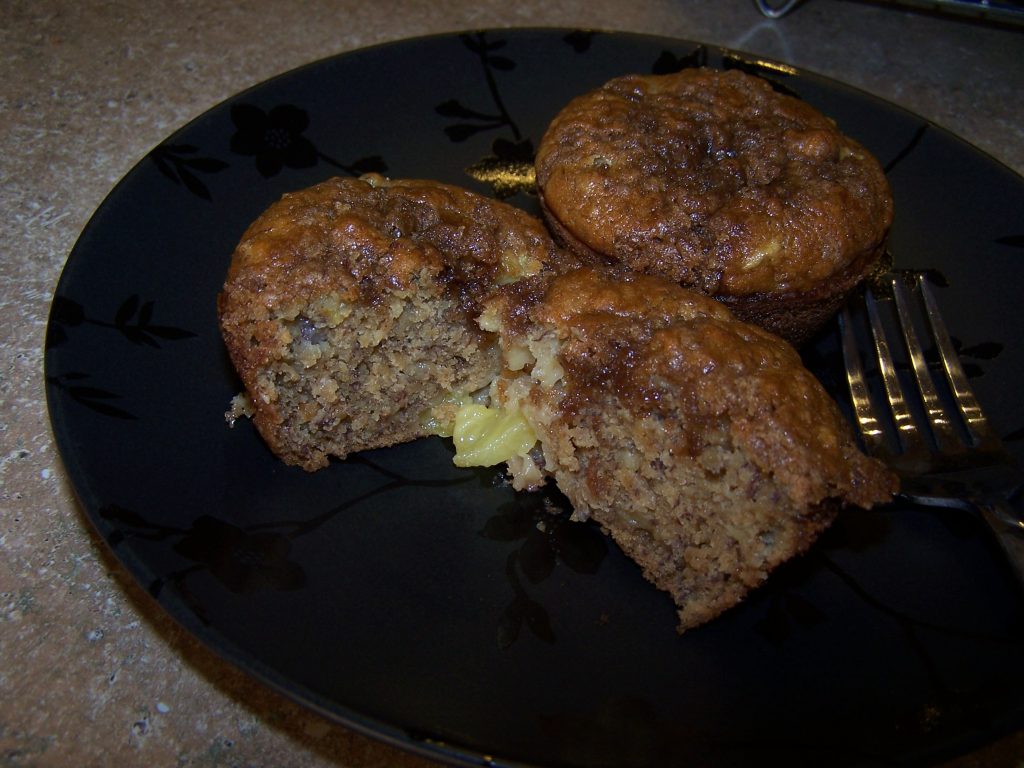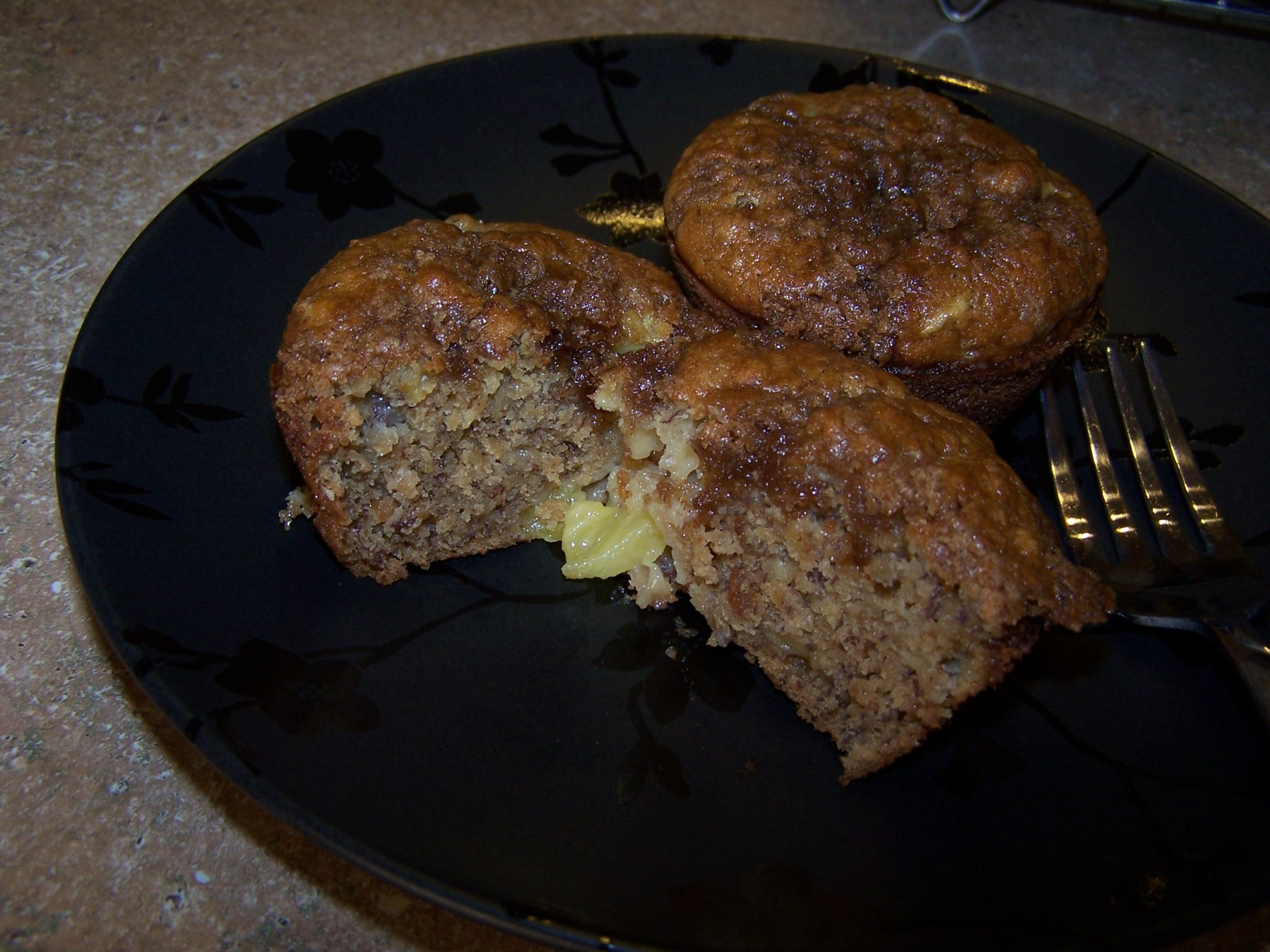 We have a serious pineapple overload in our house right now. Last week there were two pineapples in our bountiful basket, and this week we got another one. We hadn't eaten much of the first two, so I really needed to make something with pineapple. I couldn't find a recipe for what I wanted to make, so I just adjusted my banana bread recipe a bit.
Ingredients:
Muffins-
2 Cups All Purpose Flour
1 tsp Baking Soda
1/4 tsp Salt
1/2 Cup Butter or Margerine
3/4 Cup Brown Sugar
2 Eggs, Lightly Beaten
2 1/3 Cup Mashed Overripe Bananas (5-6 bananas)
1 Cup Chopped fresh pineapple
Topping-
2 Tbsp flour
1/4 cup brown sugar
1/2 tsp cinnamon
2 Tbsp butter
Preheat oven to 350 degrees F.
Combine the flour, baking soda and salt together in a large bowl and set aside. In another bowl, cream together the butter and brown sugar with an electric mixer. Add the bananas and eggs to the butter mixture and mix until combined. Pour this over the flour mixture and stir until thoroughly combined. Stir in the pineapple.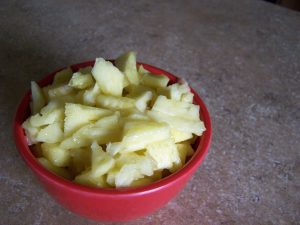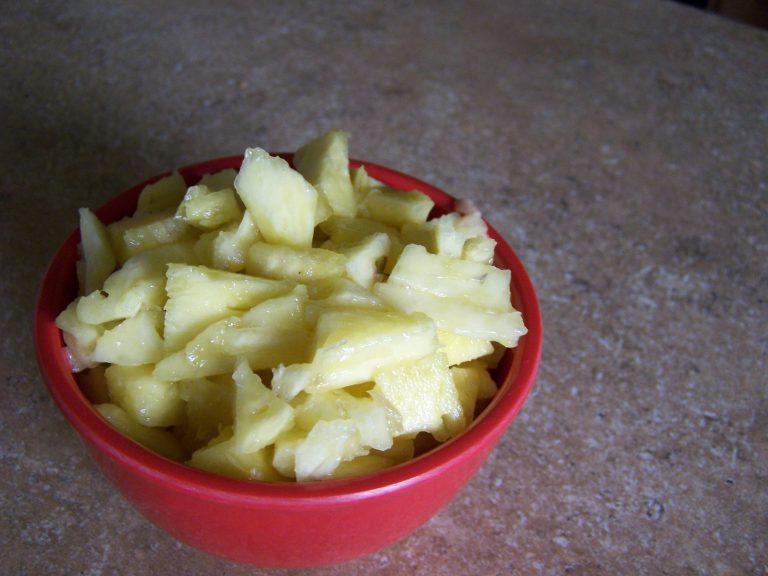 Prepare topping by combining the flour, brown sugar and cinnamon. With your fingers or a fork, mix in the butter.
Pour muffin batter in greased muffin tins and sprinkle the topping on the muffin batter.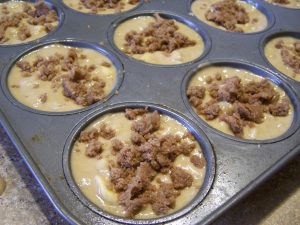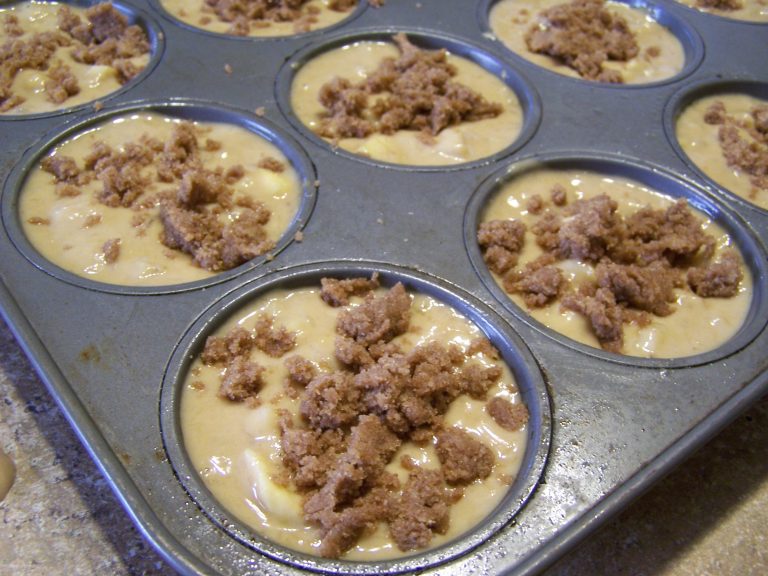 Bake 30 minutes, or until a toothpick inserted in the center comes out clean.
This made 17 muffins.