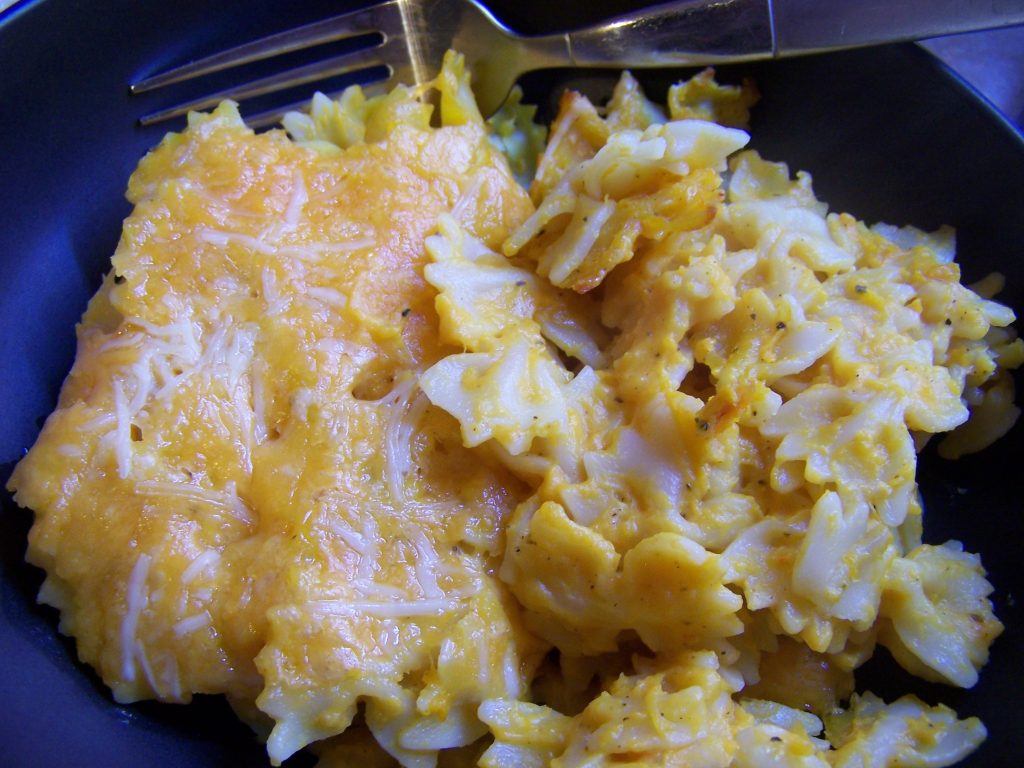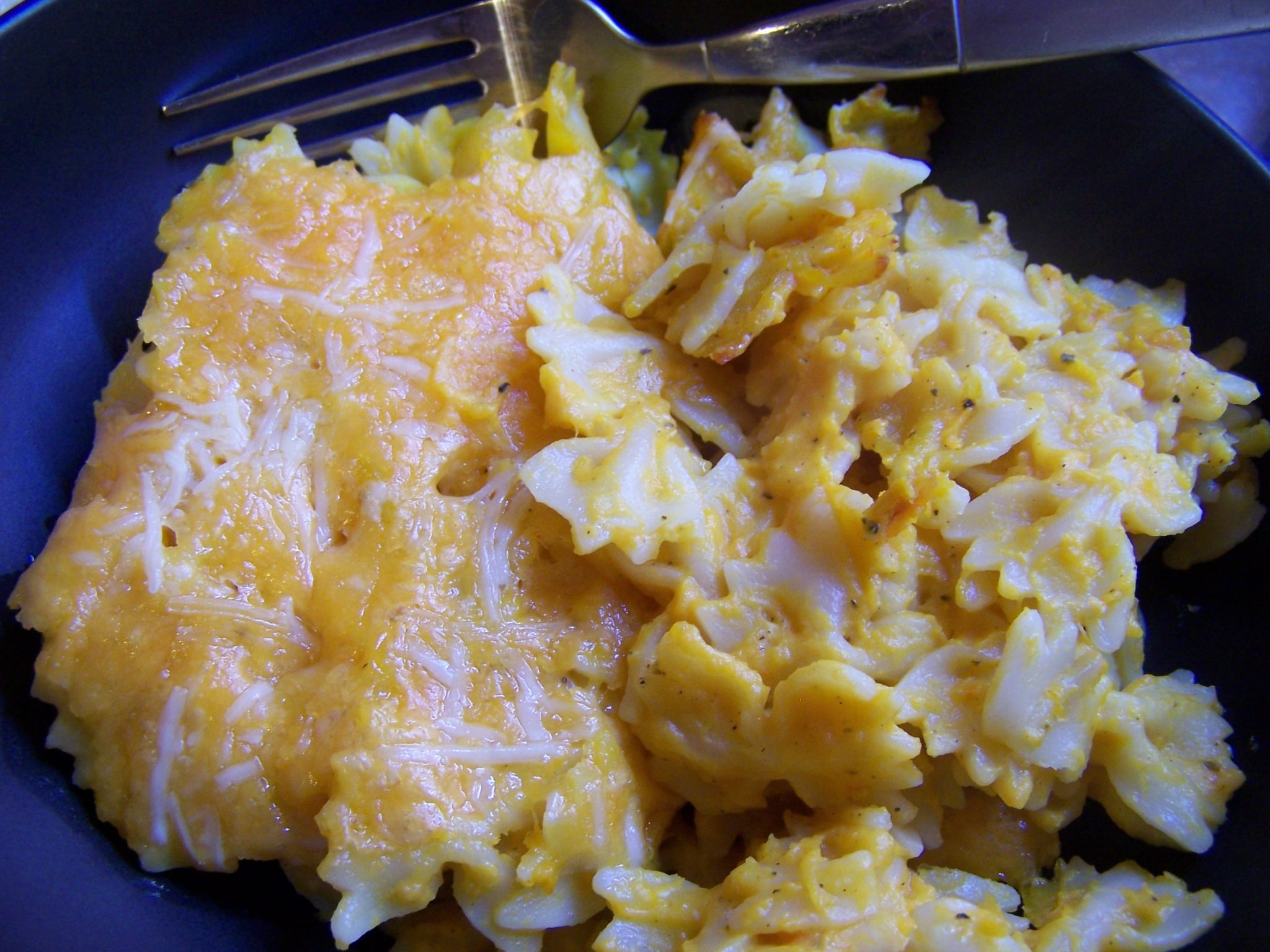 Butternut squash is my favorite type of squash and it's really easy to cook with.  This
recipe
, which comes from Rachael Ray, is a take on mac and cheese.  The creamy sauce is made with pureed butternut squash instead of a ton of cheese, like a traditional macaroni and cheese sauce is.  When I made this I only had about 1/4 cup of Parmesan cheese, but it still turned out great.
Ingredients:
1 butternut squash, halved and seeds removed
1 Tbsp Extra Virgin Olive Oil
Salt and freshly ground pepper
1 lb bowtie pasta
2 tablespoons butter
2 tablespoons flour
2 cups milk
A pinch of freshly grated nutmeg
A pinch of cinnamon
1 tsp dried sage
1 cup grated cheddar cheese
1 cup grated Parmesan cheese
Preheat oven to 400 degrees F.  Drizzle squash with olive oil and place cut side down on a baking sheet.  Roast for 30-45 minutes, until tender.  Puree squash in a food processor until smooth.

Bring a large pot of water to a boil, salt the water and cook pasta until al dente.

While the pasta is cooking, melt butter over medium-high heat in a saucepan.  Whisk in flour and cook for about 2 minutes.  Whisk in milk and let thicken for about 3 minutes.  Stir in pureed squash, nutmeg, cinnamon, sage and season with salt and pepper.

In a casserole dish, combine the pasta with the sauce.  Sprinkle with cheeses and bake for 15-20 minutes to brown the cheese.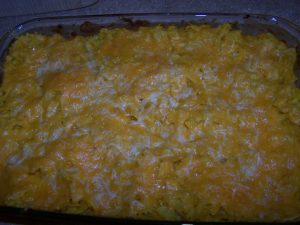 Chloe really liked this!