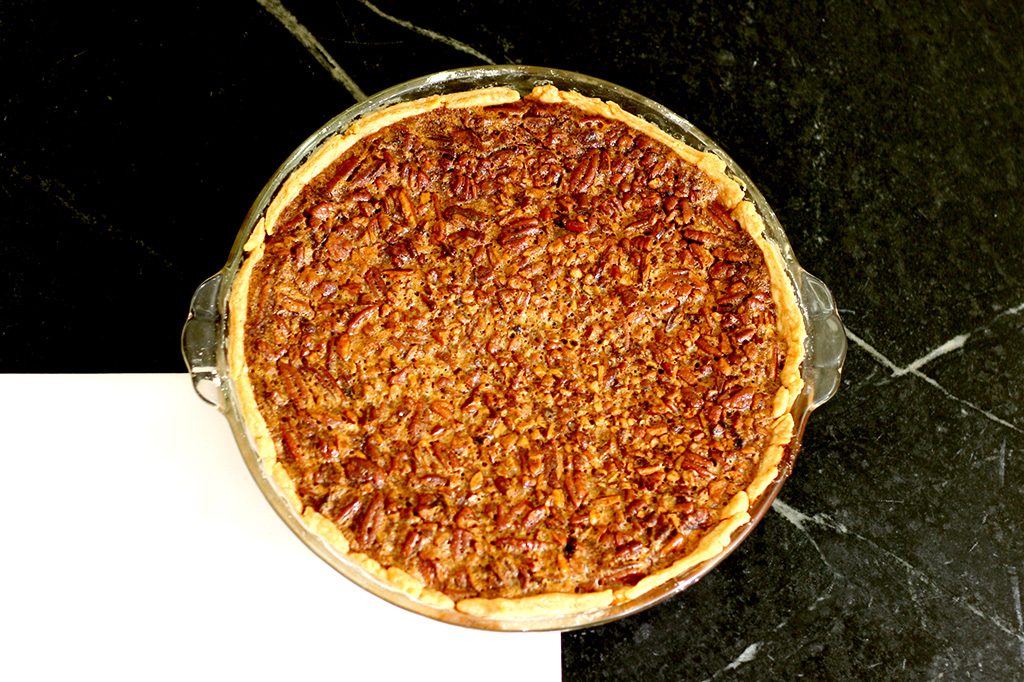 Pecan pie is so amazing, even after over-eating at Thanksgiving dinner. This pecan pie has more pecans than a traditional pecan pie to make it extra delicious.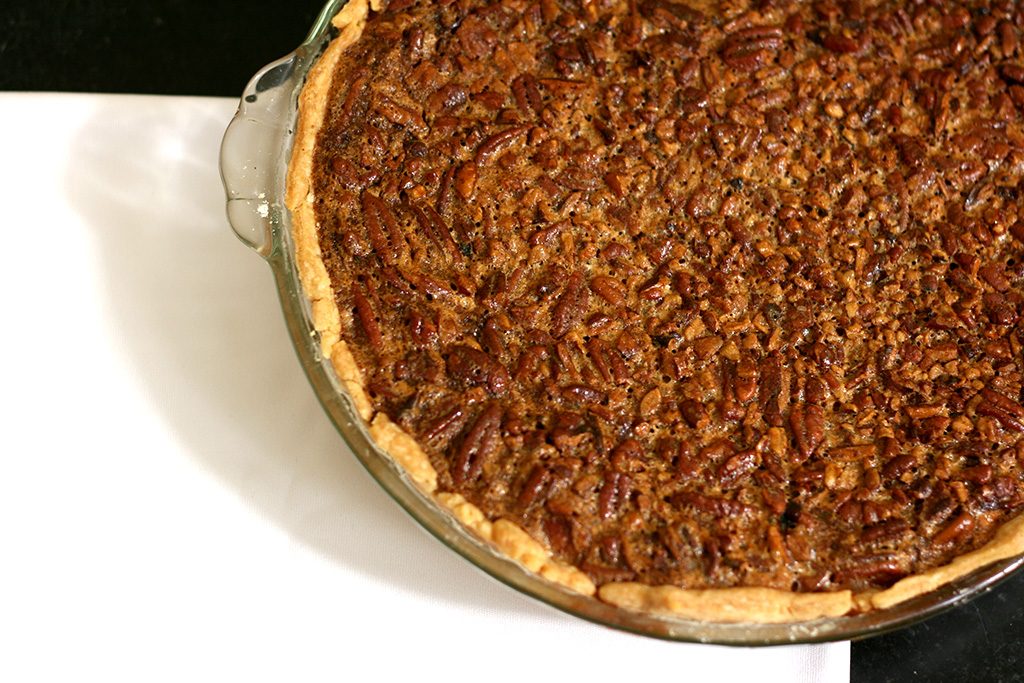 Ingredients:
2 ½ cups chopped pecans
1 pie crust
1 cup sugar
¼ cup brown sugar
1 teaspoon vanilla
¾ teaspoon salt
¼ teaspoon cinnamon
1/3 cup butter, melted
3 eggs, beaten
1 cup light corn syrup
Preheat oven to 350°F.
Place pecans in an unbaked pie shell.
Mix everything except the pecans together in a large bowl. Pour over the pecans.
Cover gently with foil and bake for 30 minutes. Uncover and bake for 20 more minutes. The pie is done
when it isn't too jiggly. It may need to bake for another 15-25 minutes.
Cool for several hours or overnight before serving.
Yield: 1 pie