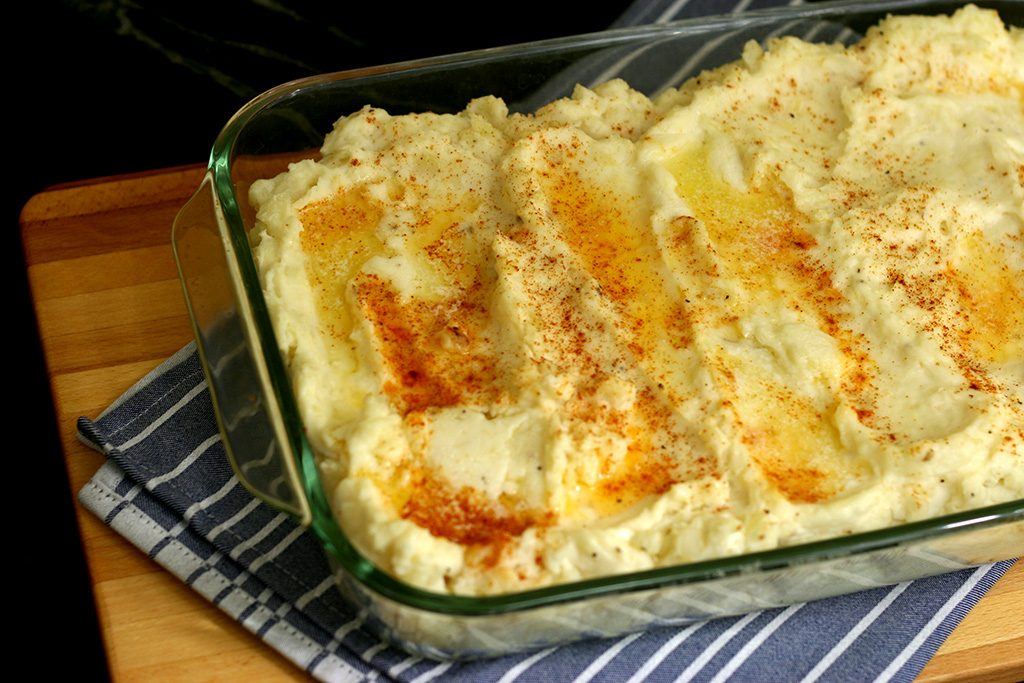 These mashed potatoes are another from Grandma's recipe book and is a family favorite. It is always at Thanksgiving dinner. They have cream cheese and sour cream to make it super creamy and delicious. I hope you give these potatoes a try.
Ingredients:
5 lbs baking potatoes
8 oz cream cheese
1 cup sour cream
2 teaspoons garlic salt (or 1 ½ tsp salt & ½ tsp garlic powder)
½ teaspoon pepper
3-4 teaspoons butter
Paprika
Peel potatoes, chop, and add to a large pot of water. Bring to a boil and cook until tender. Drain and return to the pot.
Mash with cream cheese, sour cream, garlic salt, and pepper. Spread into a 9×13 inch casserole dish. Slice butter and place on top. Sprinkle lightly with paprika.
This can be made ahead, covered, and refrigerated. Bake at 400°F until hot. It could take up to an hour to reheat.
Yield: 12-16 servings