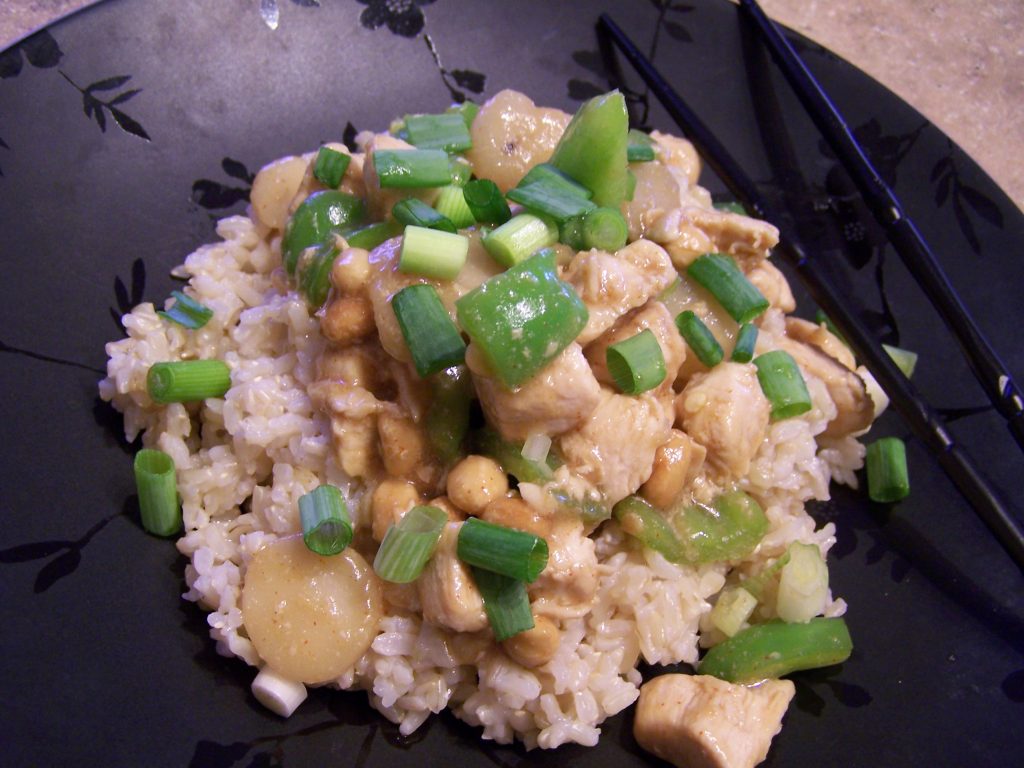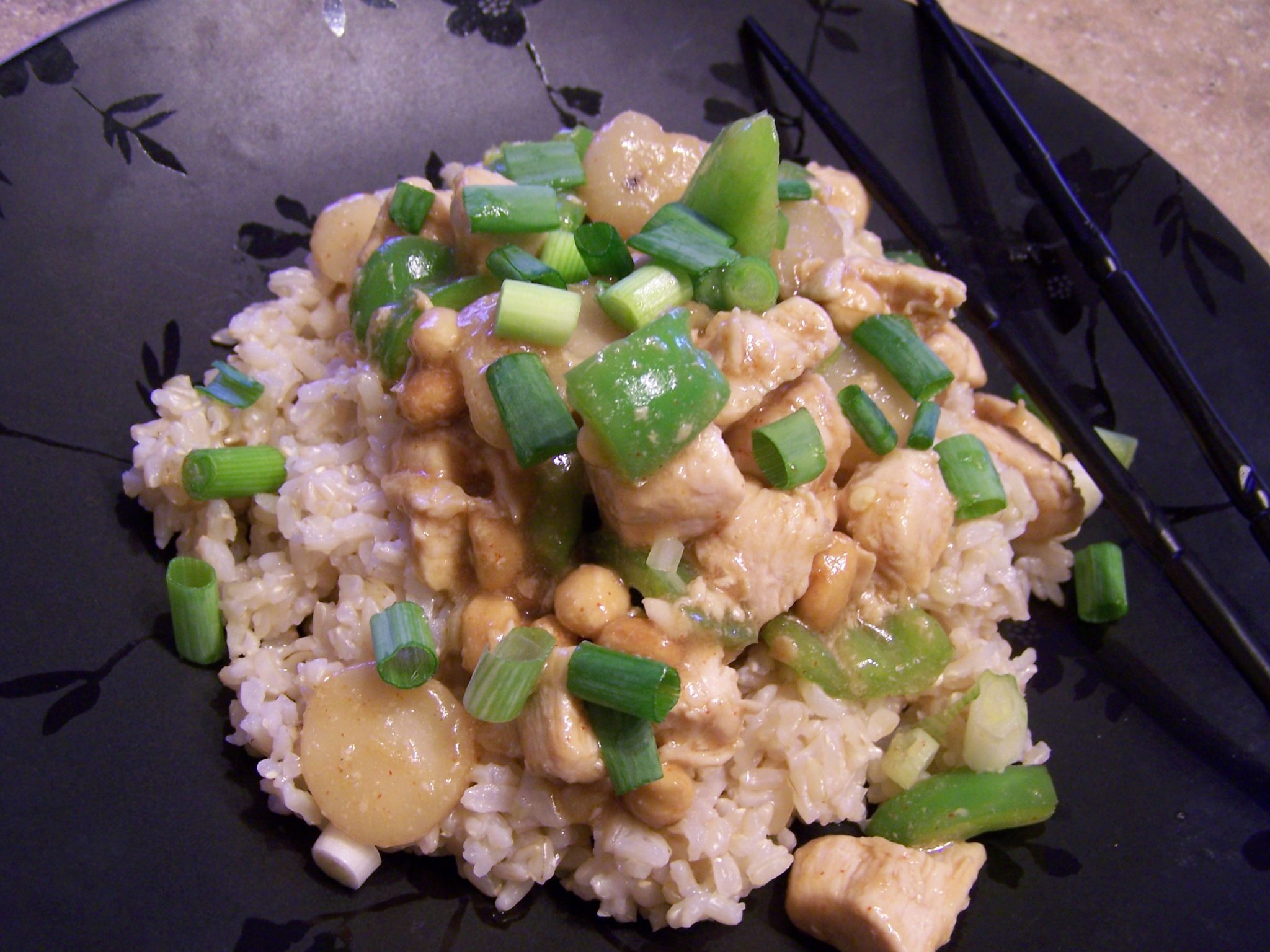 This is a recipe, originally from Betty Crocker, that I had made long ago and really loved!  It calls for red bell pepper, but I had a green bell pepper that I used instead.  Also, it calls for chicken thighs, but I had chicken breasts.  It is supposed to be 'spicy peanut chicken', but it wasn't very spicy.  Chloe thought it was spicy though.  So if you want it spicy, add more cayenne pepper or some crushed red pepper flakes.
Ingredients:
1/4 cup chicken broth
1 Tbsp cornstarch
1 Tbsp sugar
2 Tbsp soy sauce
1 Tbsp white vinegar
1/4 tsp cayenne pepper (more if you like it HOT!)
1 Tbsp canola oil
1 lb boneless, skinless chicken breasts, cut into bite sized pieces
1 clove garlic, grated
1 tsp fresh ginger root, grated
1 red or green bell pepper, chopped into bite sized pieces
1 (8oz) can sliced water chestnuts, drained
1/3 cup dry-roasted peanuts
1 green onions, sliced
In a small bowl, combine chicken broth, cornstarch, sugar, soy sauce, vinegar and cayenne pepper.  Mix well and set aside.
Heat wok over high heat.  Add chicken, garlic and ginger.  Cook until chicken is thoroughly cooked while stirring frequently.  Add bell pepper and water chestnuts and cook for 2-3 minutes.  Stir in broth mixture and peanuts and cook for another couple minutes.
Serve over brown rice and sprinkle with green onions.