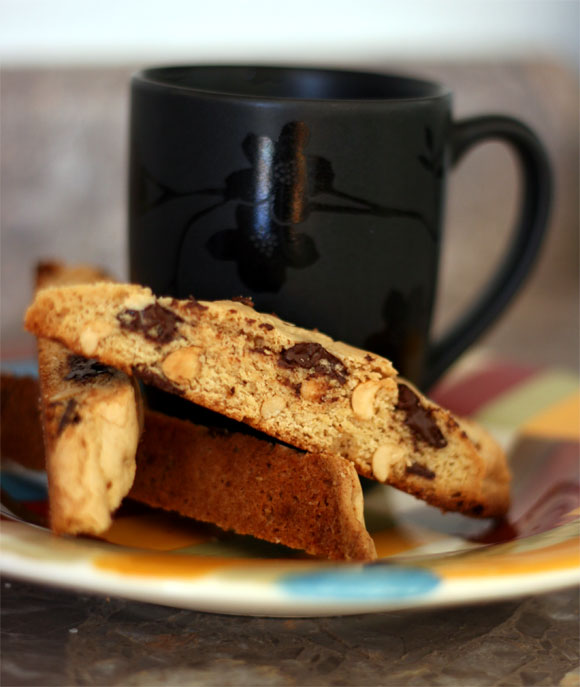 Peanut Butter and Dark Chocolate Biscotti is a super delicious and crunchy treat that goes great with coffee.  We sure drink a lot of coffee in our house!  These Peanut Butter and Dark Chocolate Biscotti have just the right amount of delicious!
Ingredients: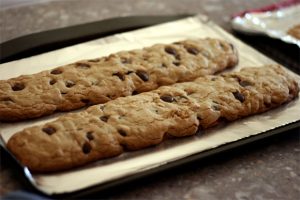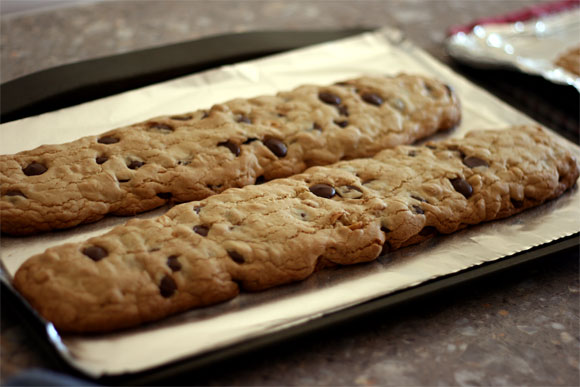 10 Tablespoons Unsalted Butter
2 1/2 Cups All Purpose Flour
2 3/4 teaspoons Baking Powder
1/2 teaspoon Salt
3 Large Eggs
1 1/4 Cups Sugar
2 teaspoons Vanilla Extract
1/2 Cup Creamy Peanut Butter, room temp
1 1/4 Cups Dry Roasted Peanuts
1 1/4 Cups Dark Chocolate Chips
Preheat oven to 350°F.  Line 2 large baking sheets with foil or parchment paper.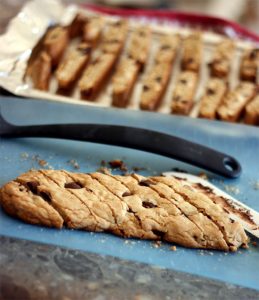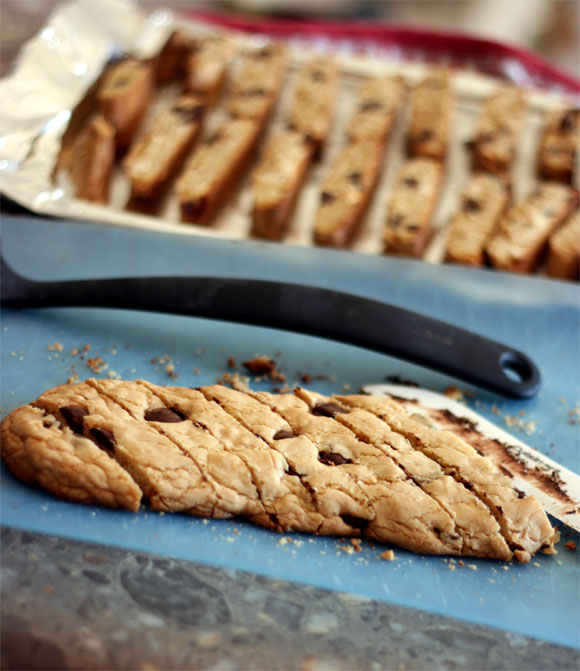 Melt butter over medium heat in a small saucepan until browned and smells nutty, about 5 minutes.
Whisk together flour, baking powder and salt together in a medium size bowl.
Beat eggs in a large bowl until light yellow, about 2 minutes.  While mixing, add sugar then butter and vanilla.  Mix until combined.  Mix in peanut butter until evenly combined.
Add the flour mixture in 2 additions, mixing to combine.  Stir in peanuts and chocolate.
Divide the dough in thirds and shape into 15 inch by 2 inch logs on the baking sheets.  Bake until set and browned around the edges, about 25-30 minutes.  Rotate baking sheets halfway through baking.  Remove from oven and let rest 10 minutes on the baking sheets.
Cut into 1/2 inch strips at a 45 degree angle.  Place the strips cut side down on the baking sheets.  Bake for 8 minutes, flip them and bake an additional 8 minutes.  Cool on baking sheets.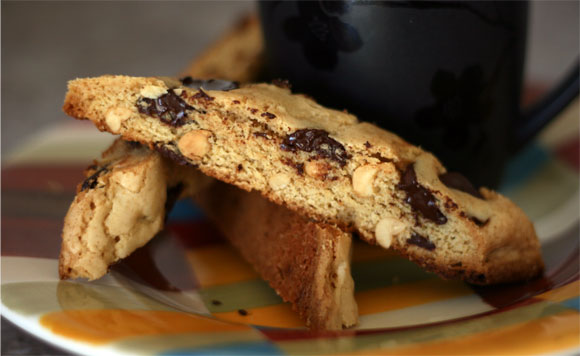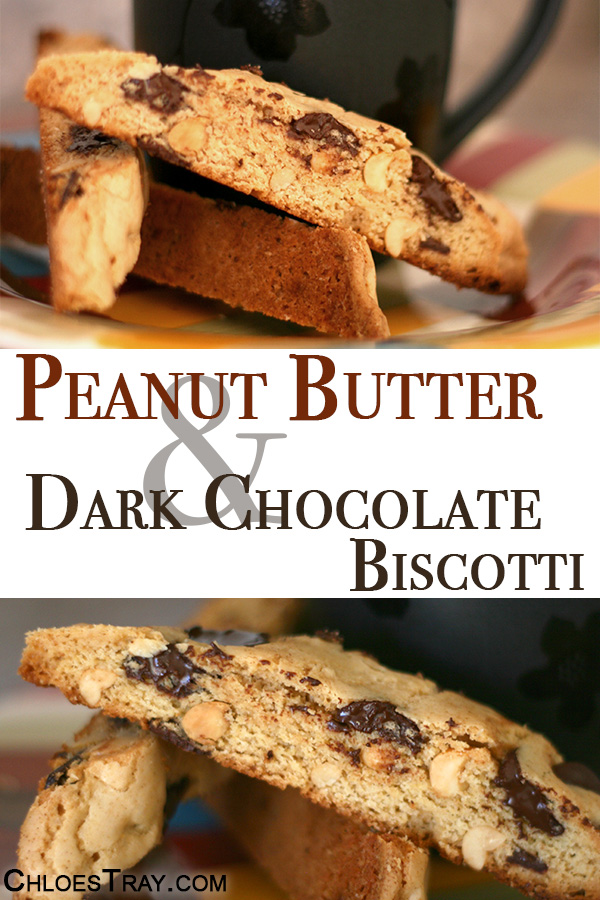 Yield: about 5 dozen Biscotti
-Recipe slightly adapted from Food Network-