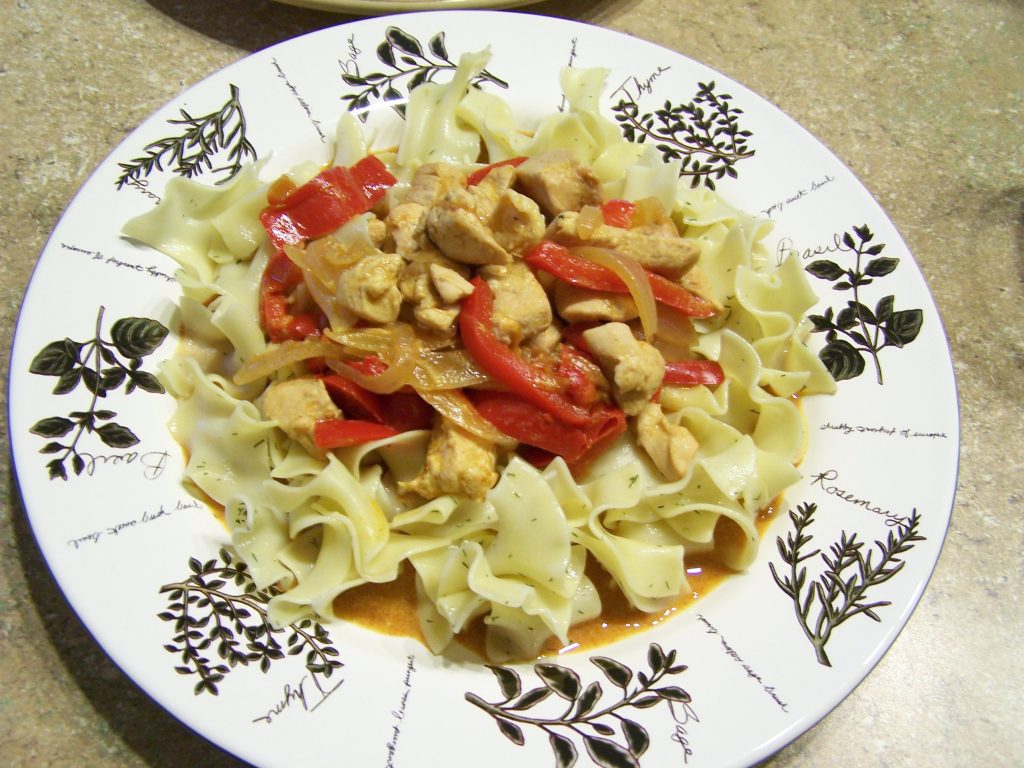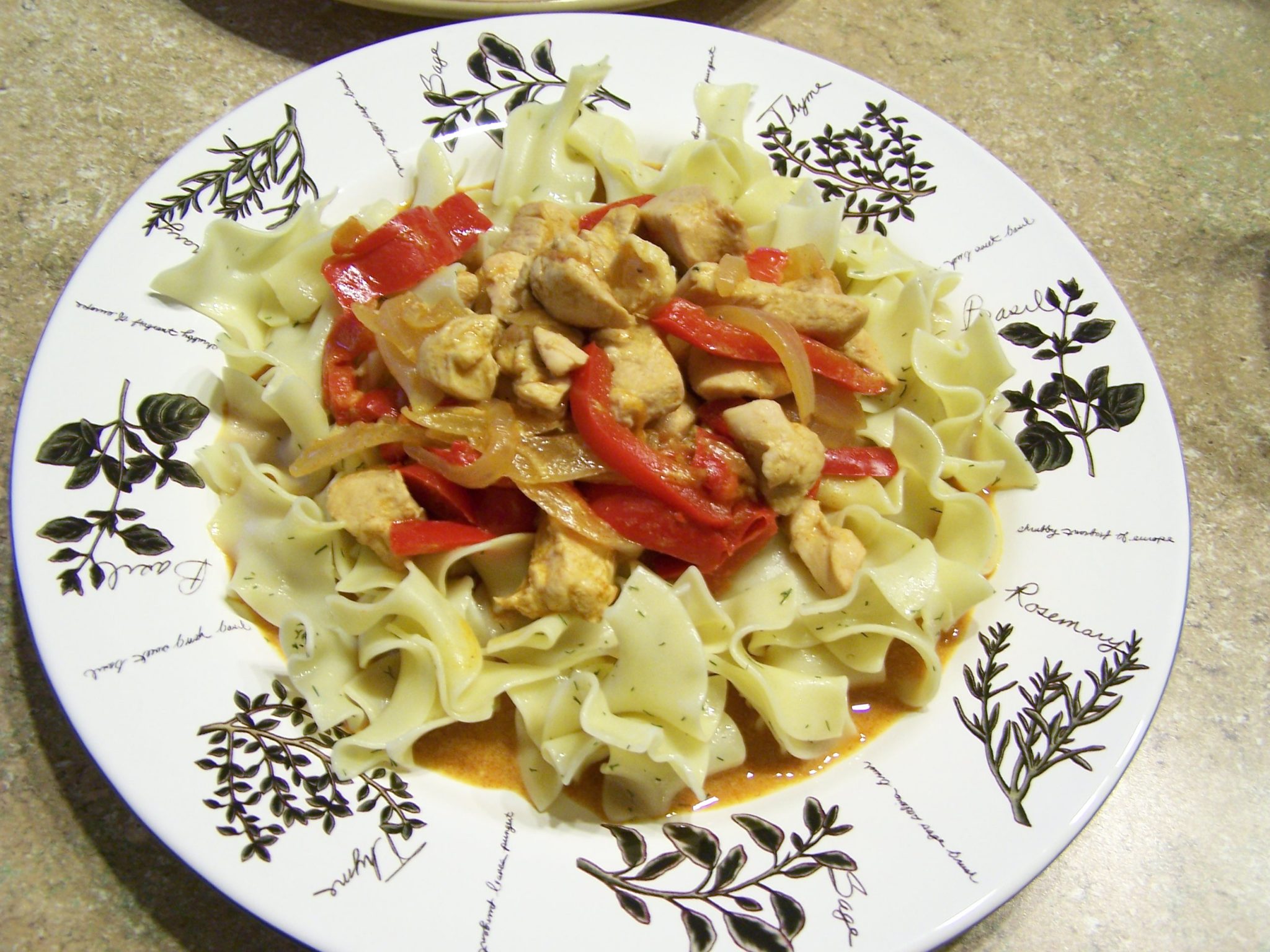 The sweet bell peppers and paprika make a great combination that goes nicely with chicken.  This is adapted from a recipe by Rachael Ray.  The original recipe called for sour cream, but I only had yogurt in the fridge.  It turned out great!
Ingredients:
½ lb Egg Noodles
Salt & pepper
3 Tablespoons extra-virgin olive oil
1 ½ lbs chicken breasts (about 3 chicken breasts)
1 large onion, chopped
2 red bell peppers, sliced
2 cloves garlic, grated
2 Tablespoons ground paprika
½ teaspoon ground allspice
2 cups chicken stock
¾ cup plain yogurt
2 Tablespoons butter
1 teaspoon dried dill
Bring a large pot of water to a boil, salt the water and cook the pasta to al dente.  Drain the pasta, return to the pot and stir in the butter and dried dill.
Heat the olive oil over medium-high heat.  Add the chicken, season with salt & pepper and cooked until browned.  Remove the chicken and reserve on a plate.
Add the remaining 1 tablespoon of olive oil and add the onion, bell pepper and garlic to the pan.  Cook until softened, about 7 minutes.  Season with salt & pepper.  Return the chicken to the pan and stir in the paprika, allspice and stock.  Bring to a bubble, reduce heat and simmer for about 10 minutes to completely cook the chicken.
Remove from heat and stir in the yogurt.
To serve, scoop some of the pasta onto a plate and top with some of the paprika chicken.