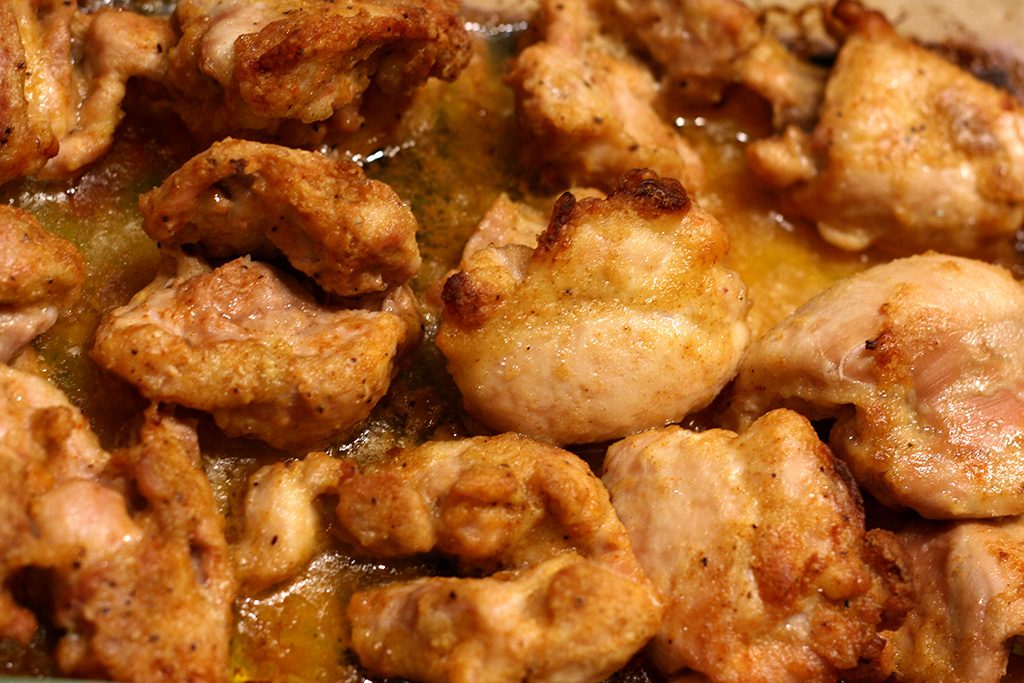 My pickiest eater asked me to make this chicken and absolutely loved it. It's super simple to make and tastes just like fried chicken. It's basically fried in butter in the oven which is really, so very yummy. I like to use boneless skinless chicken thighs as they have a little more flavor than chicken breasts. All four kids ate this chicken, so it's definitely kid friendly.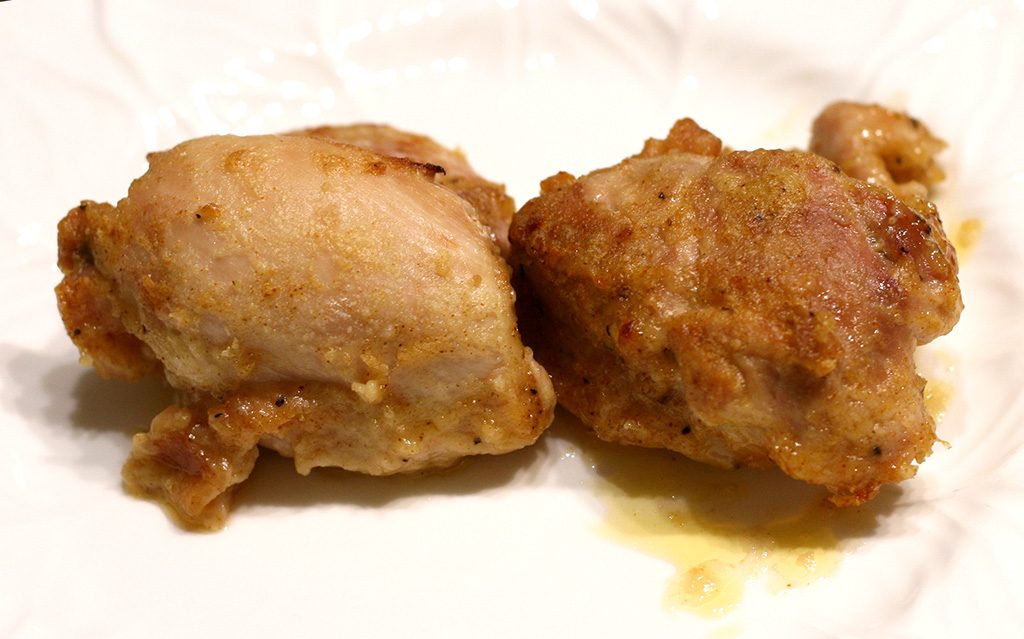 Ingredients:
½ cup butter
1 cup flour
2 teaspoons paprika
1 teaspoon kosher salt
½ teaspoon black pepper
12 boneless/skinless chicken thighs
Preheat oven to 425°F. Melt butter in the oven in a 9 x 13 inch baking dish. Remove dish when melted.
In a small bowl, combine flour, paprika, salt, and pepper. Coat chicken in the flour mixture and place in melted butter.
Bake for 30 minutes. Flip chicken over and bake another 30 minutes. Chicken will be golden brown and have an internal temperature of 165°F.
Yield: 6 servings