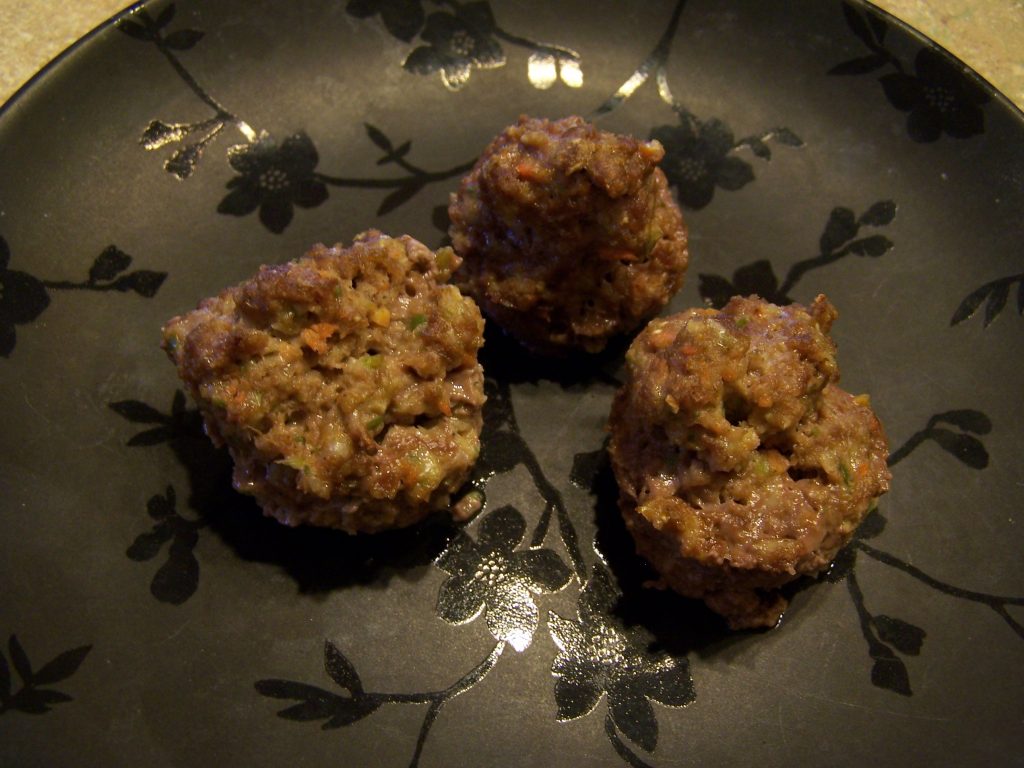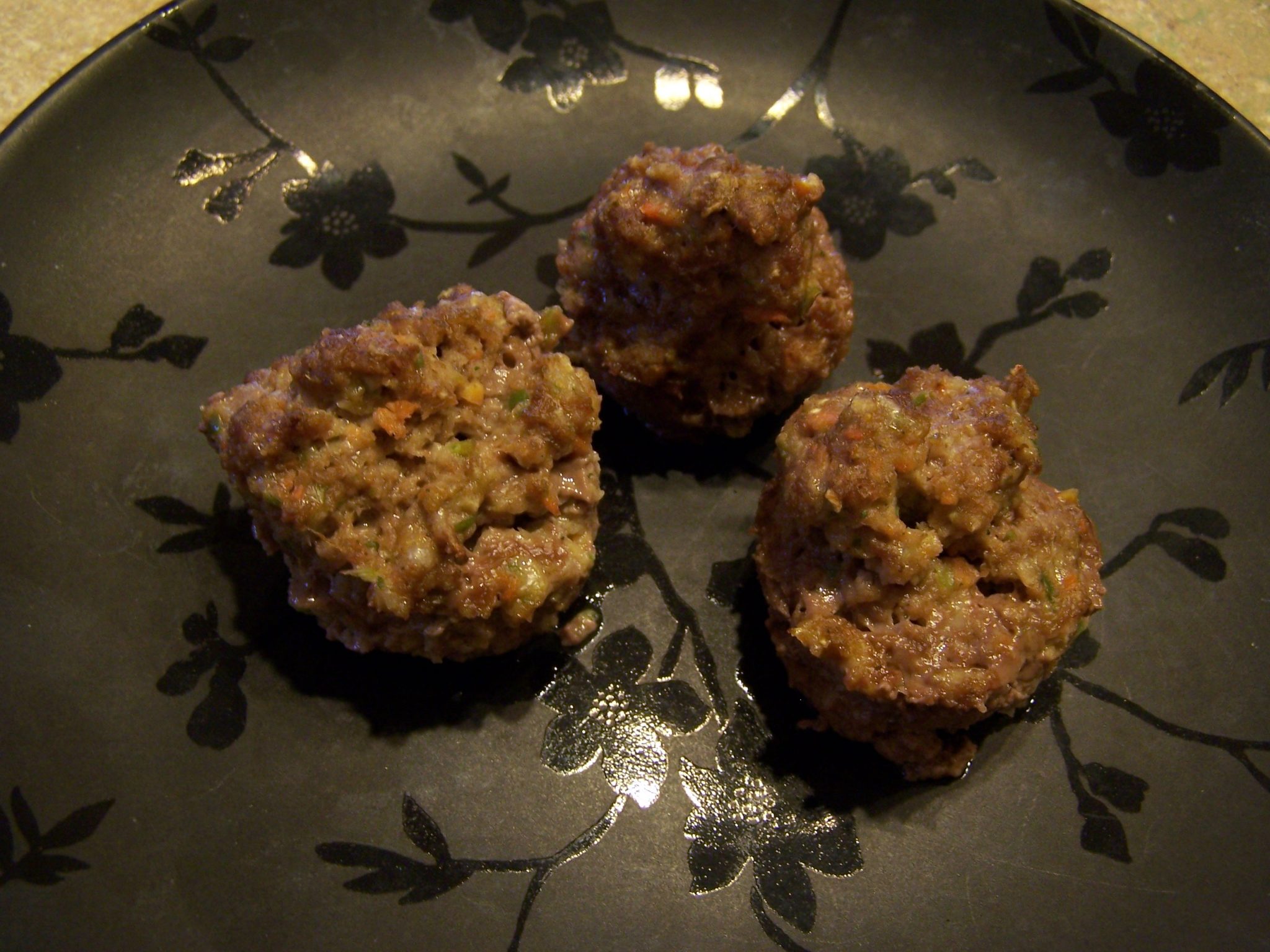 I made these mini meatloaves for Chloe and she really liked them!  They were very tasty, moist and healthy too since they are full of fresh vegetables. You can use any mixture of vegetables that you like.  I used cabbage, celery, and frozen mixed vegetables (corn, carrots, green beans & peas).  Other vegetables that would be good are broccoli, red bell pepper or zucchini.
Ingredients:
1 small onion, chopped
2 cups chopped vegetables
1 egg
1 clove garlic, peeled
1 Tbsp Worcestershire sauce
½ cup seasoned bread crumbs
½ cup Monterey Jack cheese, shredded
1 lb ground beef
Preheat oven to 375°F.  Grease a 24 cup mini muffin tin.
Combine the onion, vegetables, egg, garlic, Worcestershire sauce, bread crumbs, and cheese in the bowl of a food processor.  Pulse until the veggies are finely chopped.
In a large bowl, mix the beef and the vegetable mixture together.  Distribute evenly between the 24 muffin tins.
Bake until cooked thoroughly, about 25 minutes.