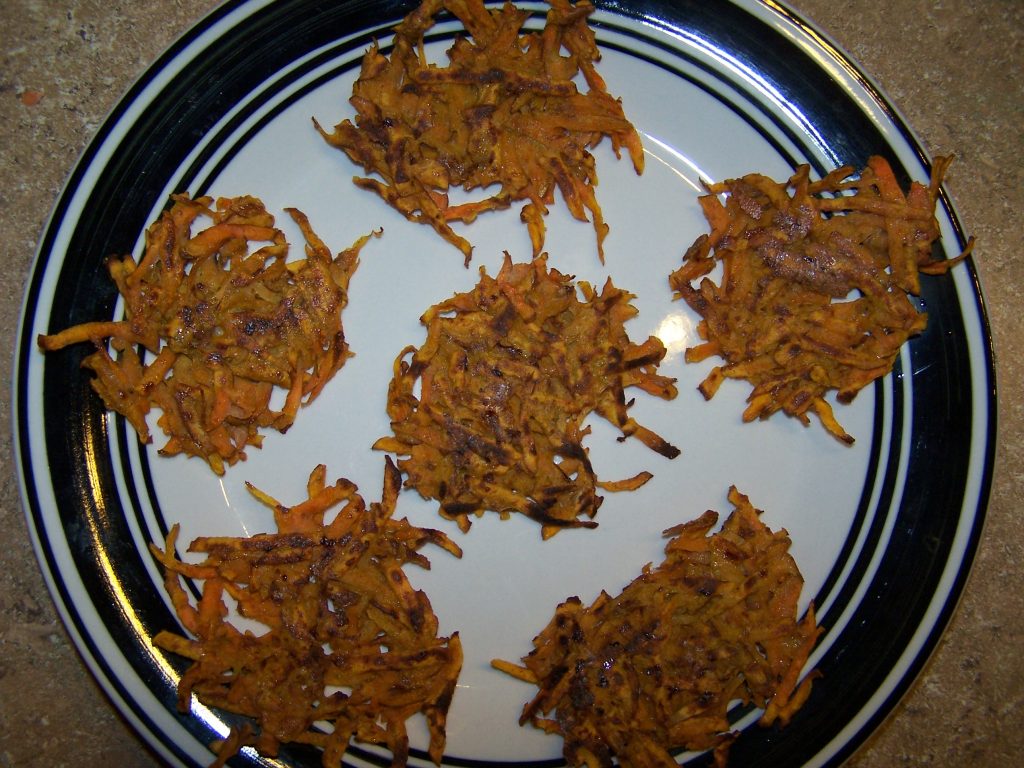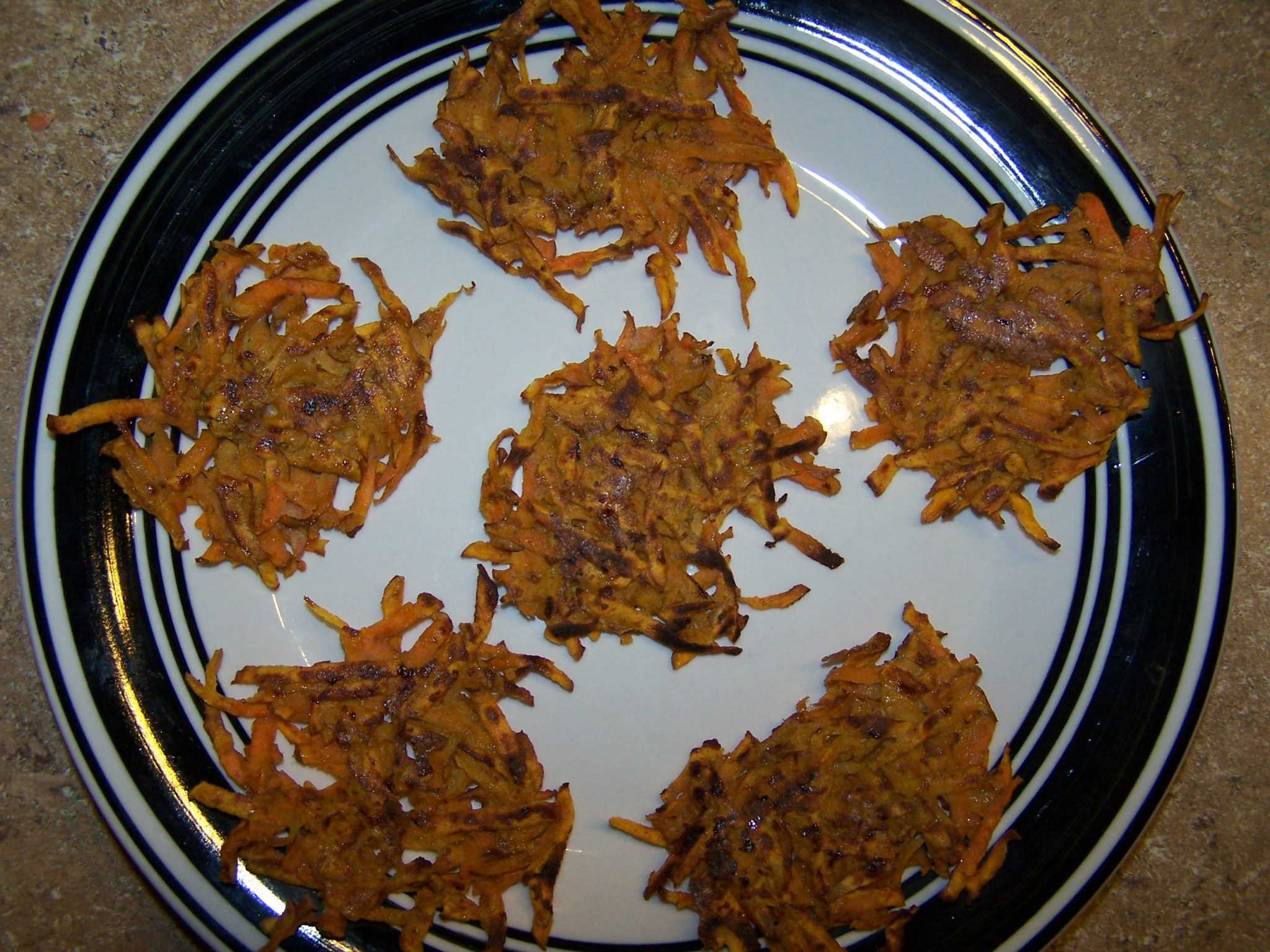 I just realized that I didn't quite follow the directions for this recipe, but I think I like it better that way.  Normally these are pan fried in a skillet with oil, but I made them on a griddle pan instead.  So, they weren't fried at all.  They still turned out great!
Ingredients:
3 cups shredded sweet potato (2 medium sweet potatoes)
2 Tablespoons whole wheat flour
2 eggs, beaten
¼ teaspoon garlic powder
¼ teaspoon onion powder
Canola Oil, for greasing griddle pan
Heat griddle pan to medium heat.
Combine shredded sweet potato, flour, eggs, garlic powder and onion powder in a bowl.
Lightly grease griddle pan.  Place a heaping tablespoon of potato mixture onto griddle pan and press into a thin disk.  Cook for 5 minutes on each side, or until browned.