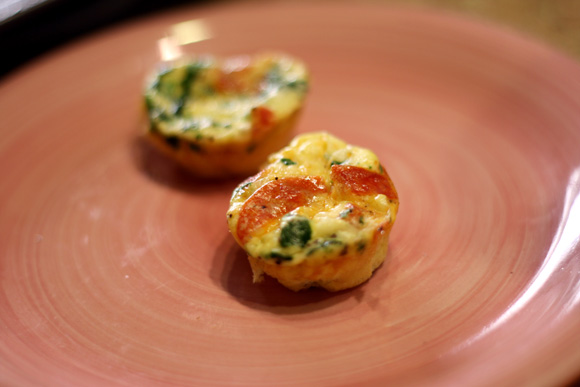 I made these mini frittatas for a brunch this week and they were a big hit!  They are a modified version of a recipe by Giada De Laurentiis of the Food Network.
Ingredients:
8 eggs
½ cup whole milk
¼ teaspoon Kosher salt
½ teaspoon black pepper
¼ cup diced pepperoni
1/3 cup shredded Parmesan cheese
¼ cup finely chopped spinach
Preheat oven to 375°F.  Spray two mini muffin tins with non-stick cooking spray.
Whisk together the eggs, milk, salt and pepper.  Stir in pepperoni, cheese and spinach.
Pour into the muffin tins, filling almost to the top.  Bake until puffed and set, about 8-10 minutes.  Remove from muffin tins and serve immediately.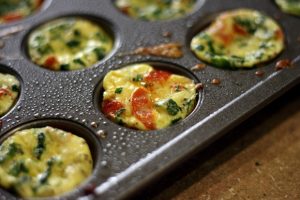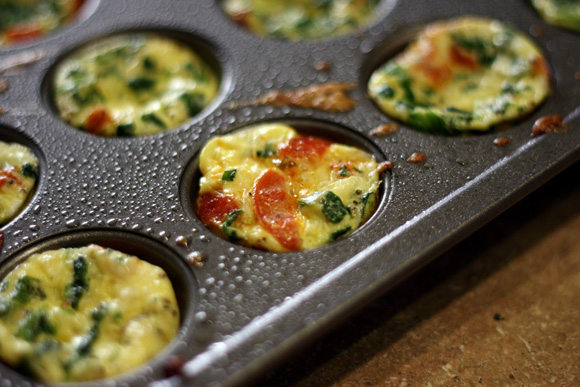 Yields: about 30