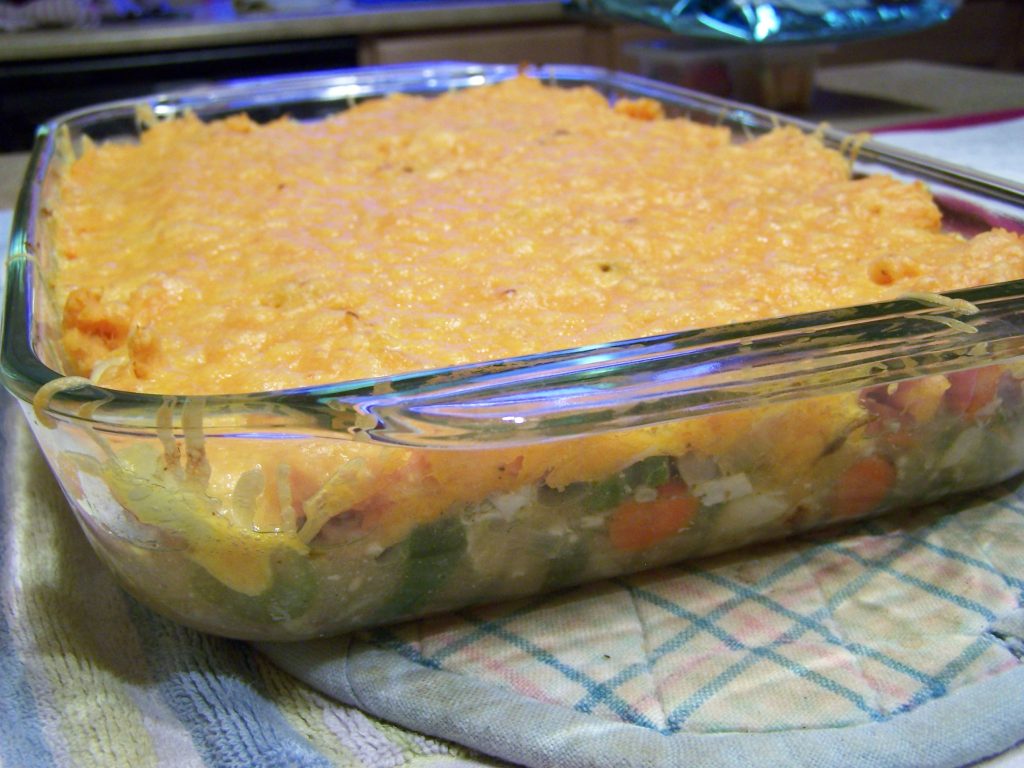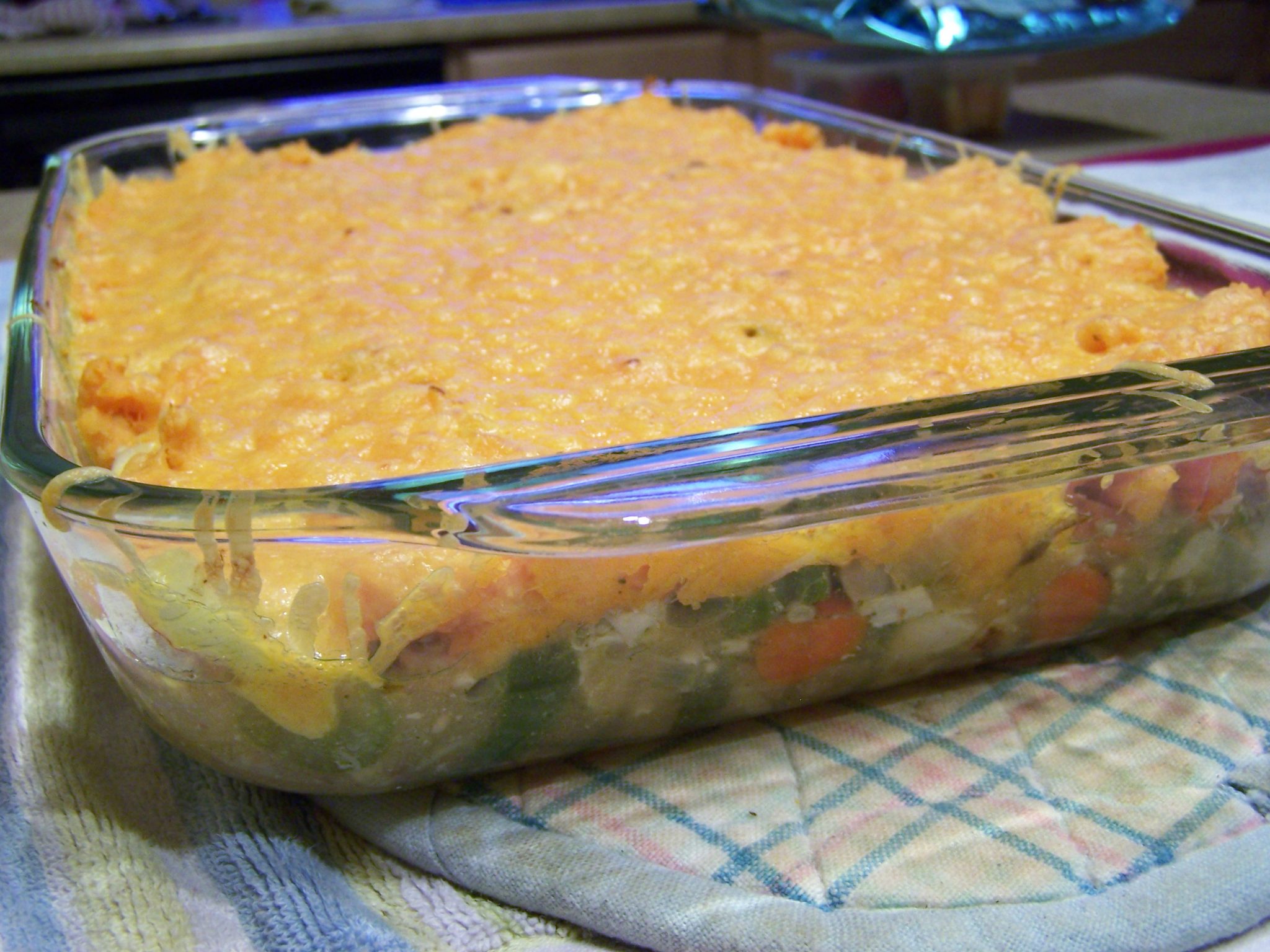 This is a twist on the traditional shepherd's pie.
Ingredients:
2 ½ lbs Sweet Potatoes, peeled & chopped into chunks
1 Tbsp extra-virgin olive oil
2 lbs chicken breasts, cut into bite sized pieces
2 carrots, chopped
1 onion, chopped
4 ribs celery, chopped
½ lb Okra, sliced
4 Tablespoons butter, divided
2 Tablespoons flour
2 cups chicken stock
1 Tablespoon poultry seasoning
salt & pepper
1 cup cheddar cheese
Preheat oven to 425°F.
Put the chopped sweet potatoes in a large pot and fill with enough cold water to completely cover them.  Bring to a boil, reduce heat slightly and boil until tender, about 12-15 minutes.
Heat the olive oil in a large skillet, add the chicken and cook until browned and no longer pink.  Add the carrots, onion, celery and okra.  Cook until soft, about 5-7 minutes.
Move the chicken and veggies to the side of the skillet.  Melt 2 Tablespoons butter in the skillet.  Whisk in the flour and cook for 1 minute.  Stir in the chicken stock.  Bring to a boil, reduce heat and simmer until thickened and the veggies are very tender.  Season with the poultry seasoning and salt & pepper.
Drain the potatoes once they are tender.  Mash them with the remaining 2 Tablespoons butter and season with salt and pepper to taste.
Pour the chicken and veggies into a casserole dish.  Top with the mashed sweet potatoes, spreading evenly.  Sprinkle with cheese.  Bake for 5 minutes to melt the cheese.  Switch the oven to broil and cook until the cheese starts to brown.