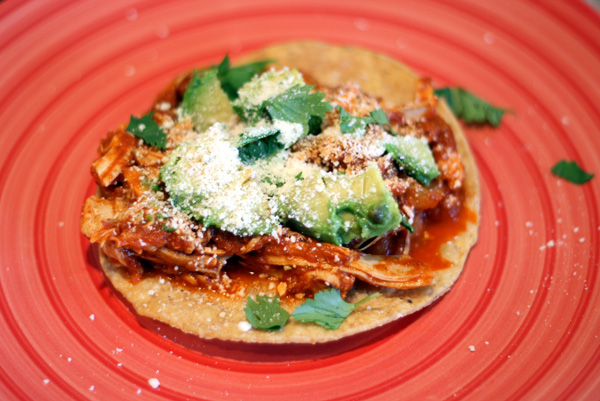 Mexican Tinga is an authentic dish made with a chipotle pepper sauce.  Although this dish uses a whole can of chipotle peppers, it isn't too spicy.  Perhaps my definition of spicy differs from yours though.  This would be delicious with some refried beans in it as well.  I hope you enjoy this Mexican Tinga dish!
Ingredients: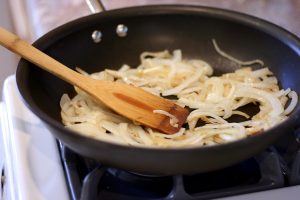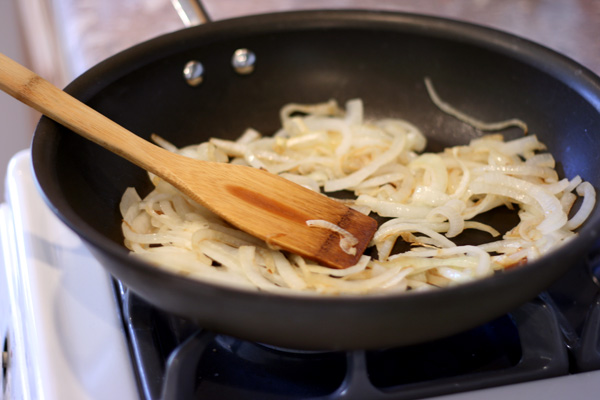 1 (7 oz) Can Chipotles in Adobo Sauce
1 (14 oz) Can Diced Tomatoes
1 Tablespoon Olive Oil
1 Garlic Clove, minced
1 Onion, thinly sliced
2 1/2 Cups Shredded Cooked Chicken
Crunchy Tostada Shells
Cotija Cheese
Cilantro
Avocado
Lime Juice
Prepare the sauce by combining the entire can of chipotles in adobo sauce with the diced tomatoes in a blender.  Blend until smooth.
Heat olive oil in a large skillet over medium/high heat.  Add onion, cooking until softened.  Add garlic, cook 1 minute.
Stir in the chicken and sauce.  Bring to a bubble, reduce heat and simmer to thicken slightly.
Serve the chicken mixture over a tostada shell and top with Cotija cheese, fresh cilantro, chopped avocado and a squirt of fresh lime juice.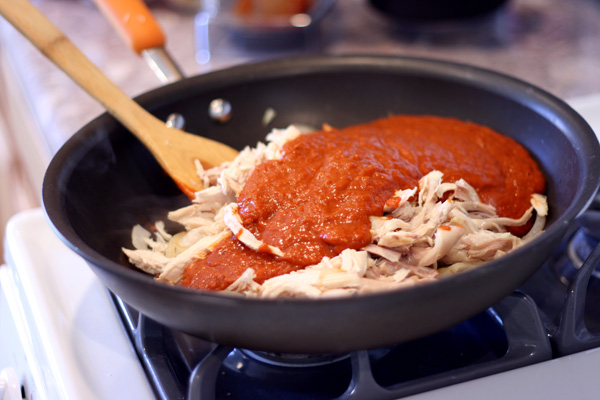 Yield: 4 Servings