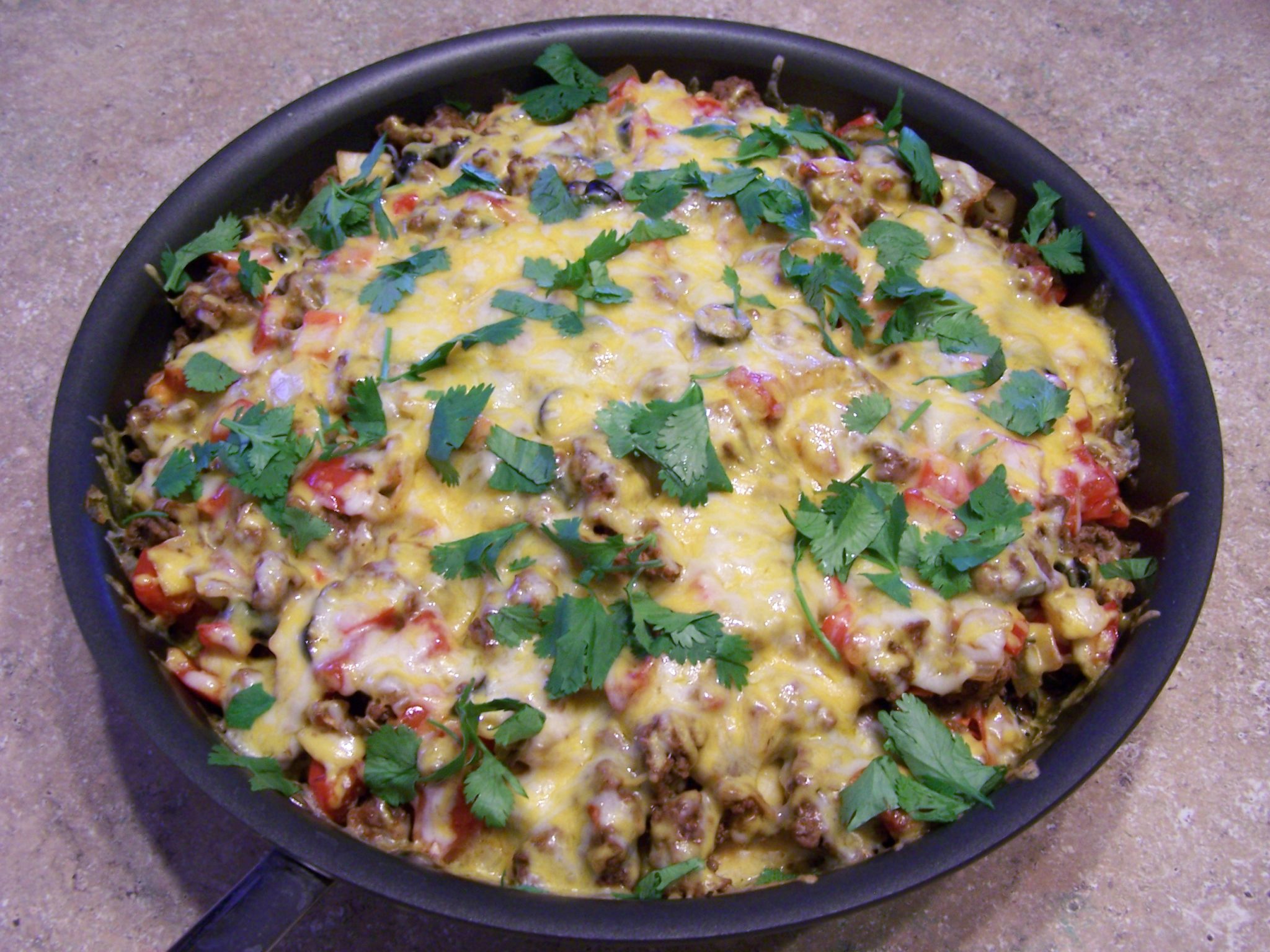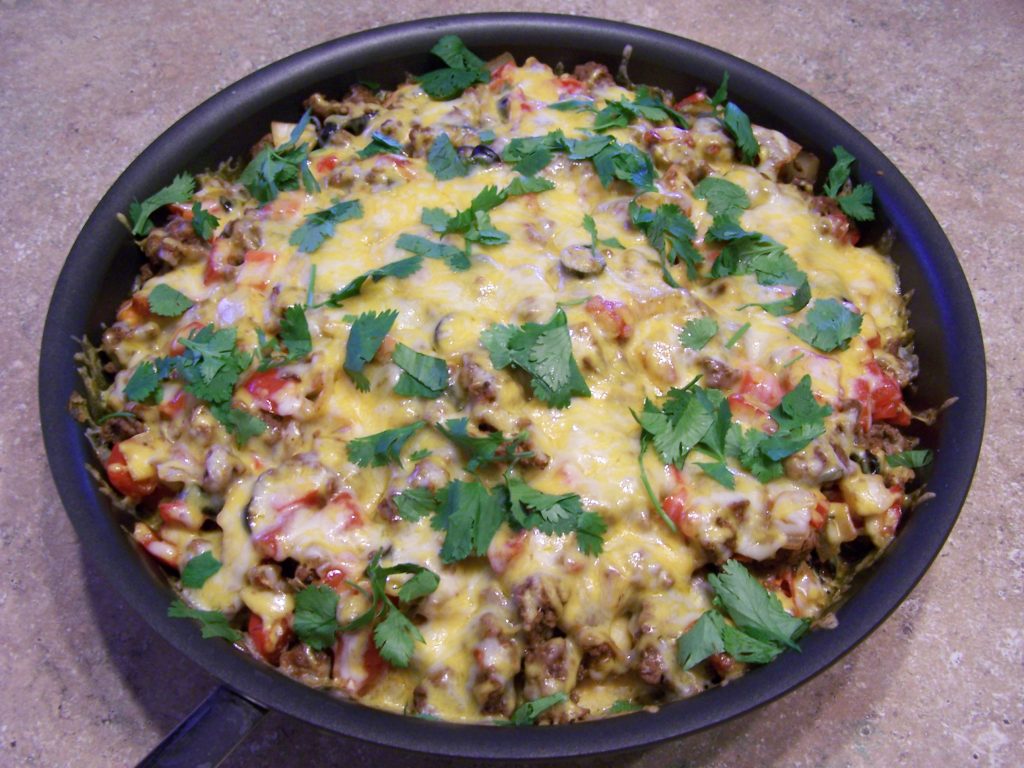 This is a recipe from Rachael Ray called Mexican Meat-zaa: Mexican Deep Dish Pizza. I changed a few things that I think greatly improved this recipe.  This is intended to be made in a 12 inch skillet, but I have also made it in a casserole dish.
Ingredients:
2 boxes Jiffy Corn Muffin Mix
2 Eggs
4 Tbsp melted butter
1 1/2 Cups milk
1 Cup frozen corn kernels
3 Tbsp olive oil
1 lb ground beef
1 small onion
1 red bell pepper
4 oz can diced green chillies
2.25 oz can sliced black olives, drained
2 tomatoes, diced
2 green onions, chopped
1 Tbsp chili powder
2 tsp ground cumin
2 tsp cayenne sauce (Frank's Red Hot Sauce)
Salt & pepper
8 oz shredded Cheddar or Jack cheese
2 Tbsp chopped fresh cilantro

Preheat oven to 400.  In a large bowl, combine corn muffin mix, eggs, melted butter, milk and corn kernels.  Coat a 12 inch nonstick skillet with olive oil.  Use a skillet with heat proof handle.  Pour the corn muffin mixture into the skillet and bake 25-30 minutes, or until slightly browned.
In another skillet, heat the remaining 2 Tbsp olive oil over medium-high heat and brown the ground beef.  Add the onion, bell pepper, green chillies, olives, tomatoes, green onions, chili powder, cumin, cayenne sauce and season with salt and pepper.  Cook about 5 minutes, or until the veggies start to get tender.
Remove cornbread from oven and pour on the beef and veggie mixture.  Top with cheese and return to oven for 5 minutes to melt the cheese.  Garnish with cilantro.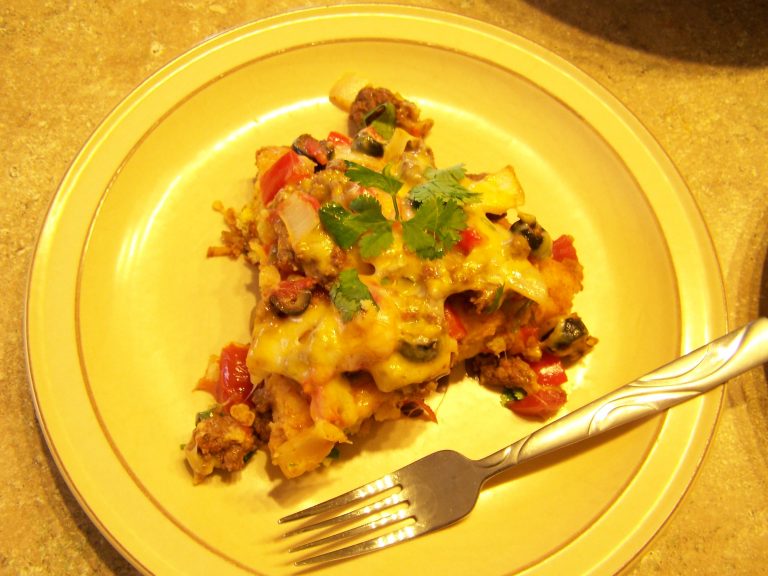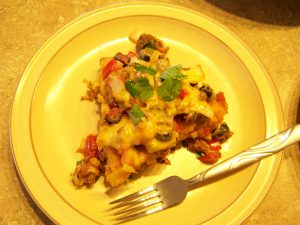 Please follow and like us: