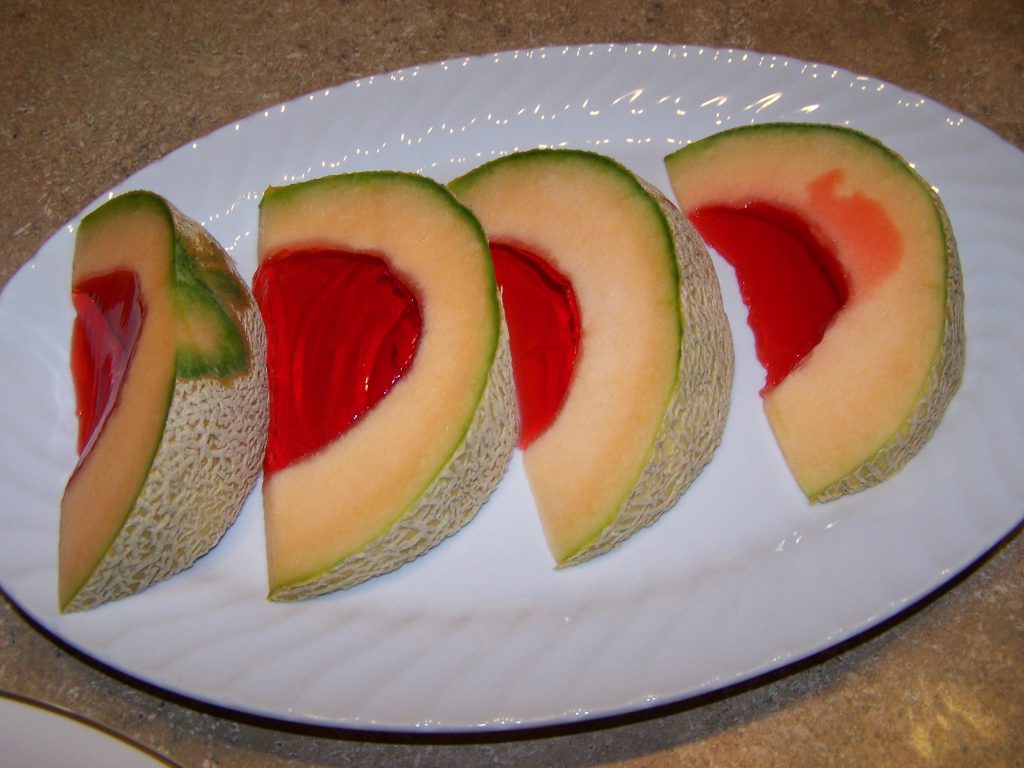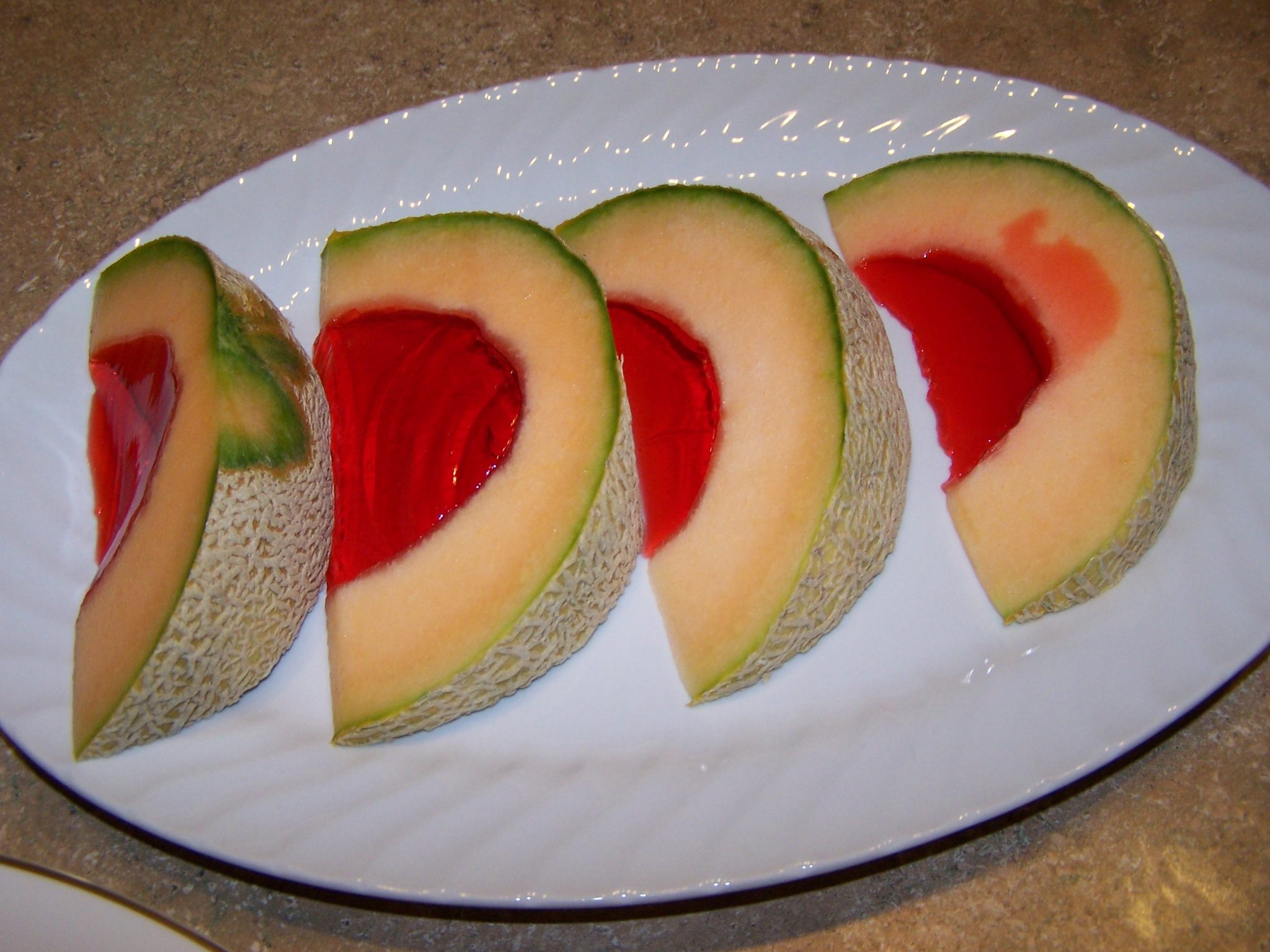 I found this recipe in the Kraft Food & Family magazine. It looked fun, and I had a cantaloupe sitting on my counter waiting to be cut up. This would be something fun to bring to a barbecue.

Ingredients:
1 cantaloupe, cut lengthwise in half
3/4 cup boiling water
1 pkg. (3 oz.) JELL-O Strawberry Flavor Gelatin
1/2 cup cold water

Dissolve the gelatin in the boiling water, stir in the cold water and refrigerate for 15 minutes. Cut the cantaloupe in half and scoop out the seeds. Cut a small slice off the bottom of each half so it stands up straight. Turn the 2 halves over to drain out the extra juices.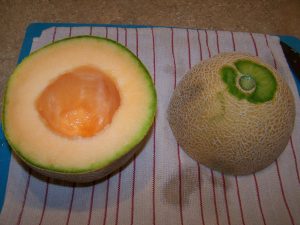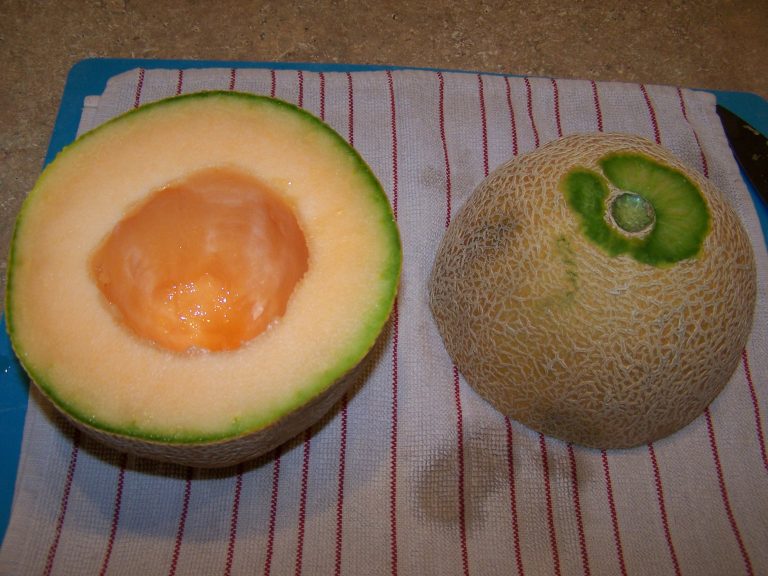 Fill the melon halves with the cooled gelatin and carefully move them to the refrigerator. Put them near the back so you don't bump them. It takes 2-3 hours to firm up.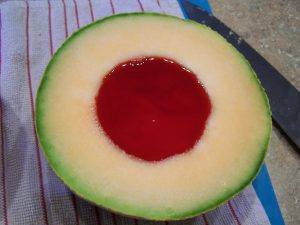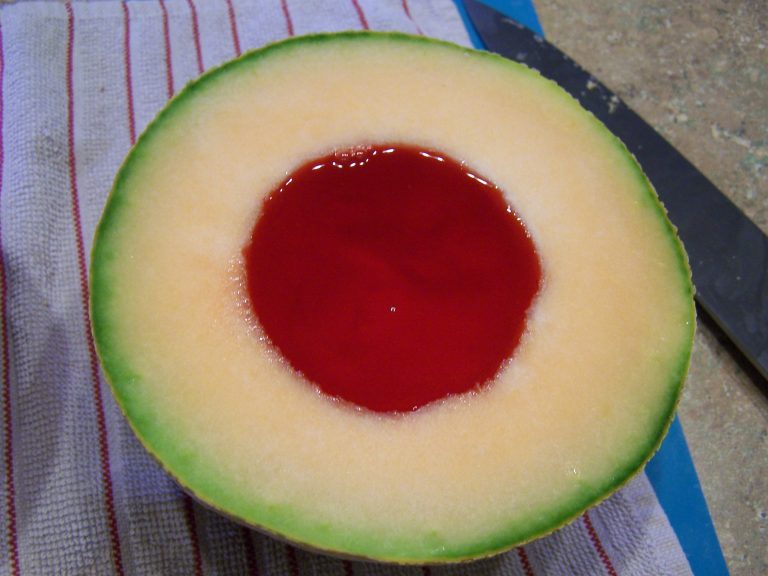 Once the gelatin is firm, slice them and enjoy!