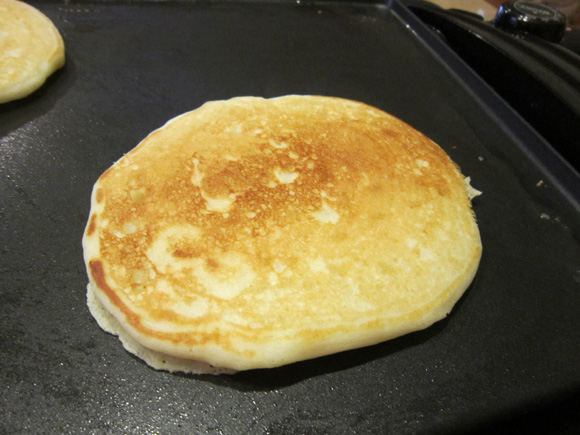 This pancake mix, a recipe by Alton Brown, is great to have in the kitchen for a quick pancake breakfast. Berries or chocolate chips can be added while cooking for some added flavor.
Ingredients: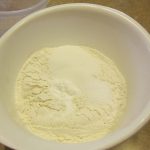 6 Cups All-Purpose Flour
1 1/2 teaspoons Baking Soda
3 teaspoons Baking Powder
1 Tablespoon Kosher Salt
2 Tablespoons Sugar
Mix all ingredients and store in a closed container.
To Make The Pancakes:
Ingredients:
2 Eggs, separated
2 Cups Buttermilk
4 Tablespoons Melted Butter
2 Cups "Instant" Pancake Mix
Butter, to grease the griddle pan
Heat a griddle pan to 350°F.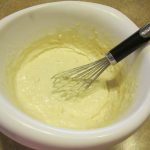 In one bowl, mix the egg whites and buttermilk, in another bowl mix the egg yolks and melted butter. Combine the two mixtures in a large bowl and whisk to combine. Add the pancake mix and whisk until just combined.
Lightly butter the griddle pan.
Ladle onto the hot griddle and cook until browned on both sides.
Yield: 12 Pancakes