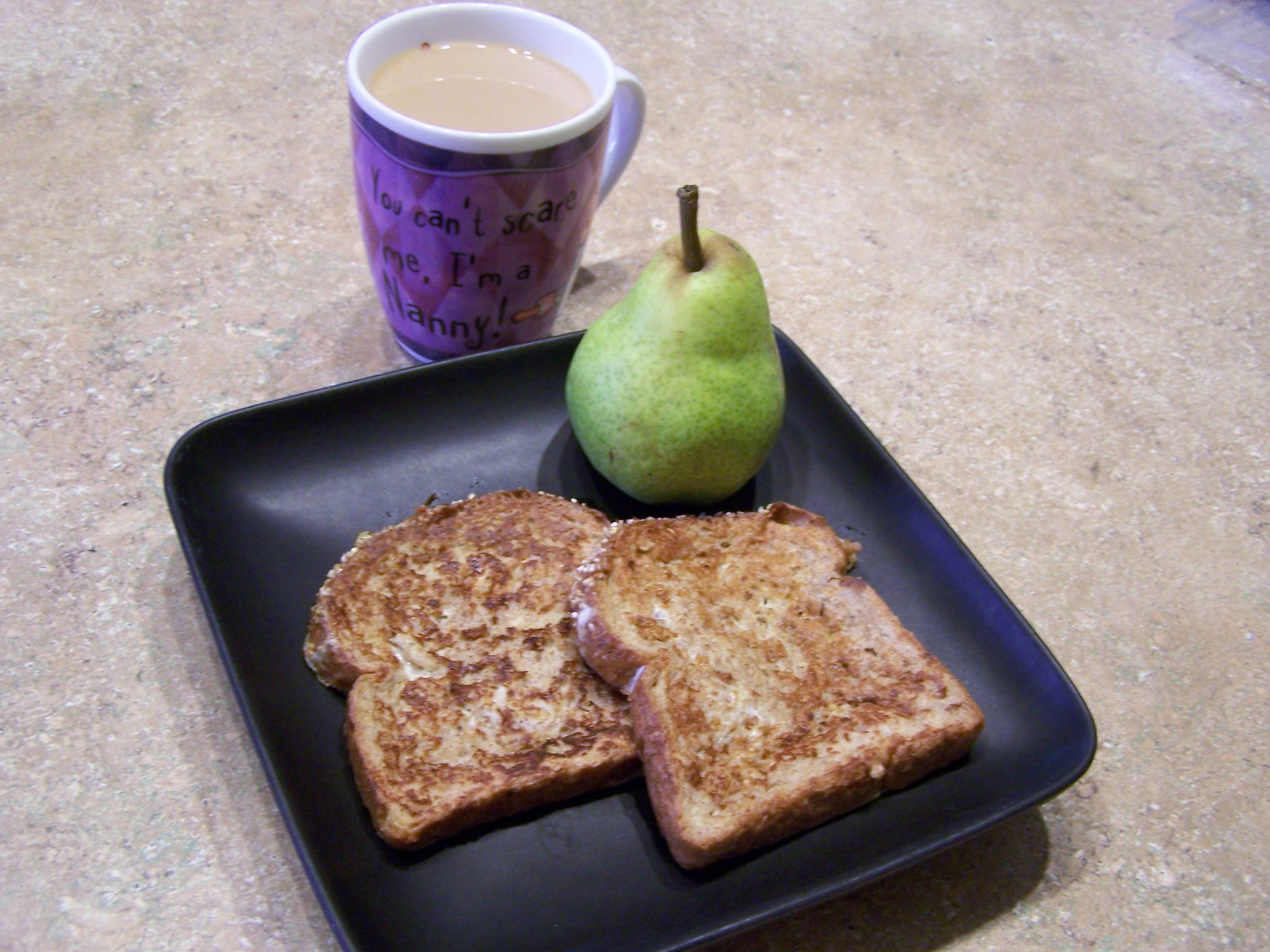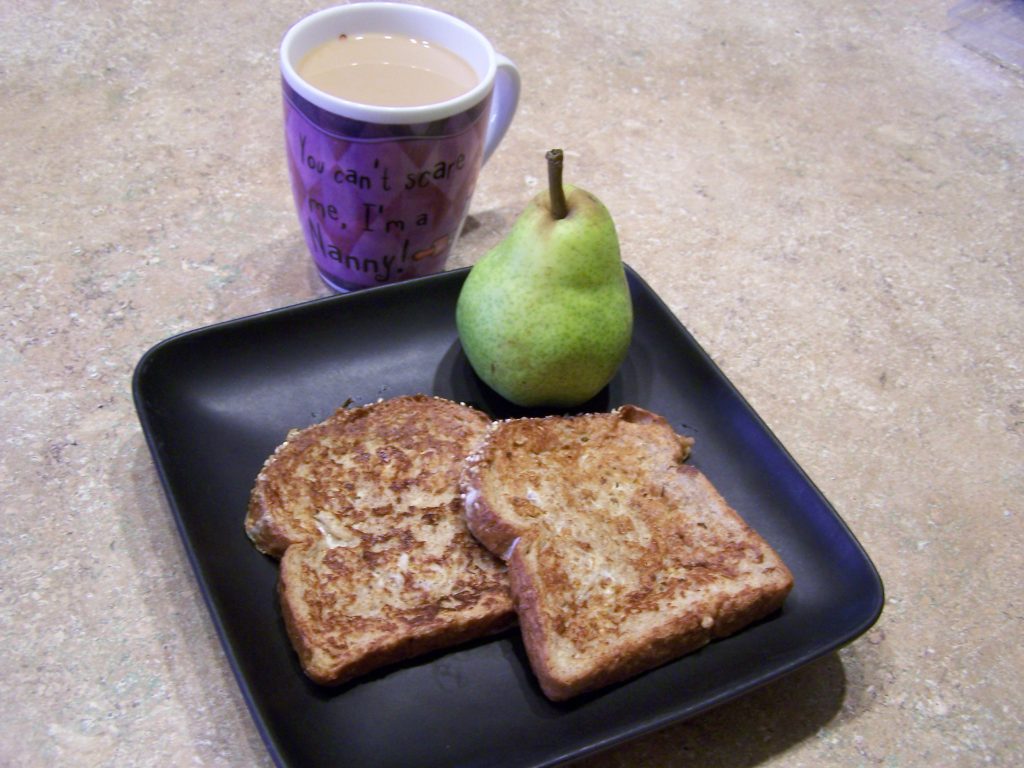 This french toast recipe is for those mornings when you wake up and say "I want french toast today".  There is no prep work and you most likely have all the ingredients on hand.
Ingredients:
4-6 slices bread
2 eggs
2/3 cup milk
¼ tsp ground cinnamon
¼ tsp ground nutmeg
1 tsp vanilla extract
pinch of salt
butter
Combine eggs, milk, cinnamon, nutmeg, vanilla and salt in a shallow bowl or plate and beat together with a fork.
Heat a griddle pan to 350°F or a skillet over medium-high heat.
Soak each slice of bread in the egg mixture for 30 seconds on each side.  Cook on buttered griddle pan/skillet until browned on each side.
Please follow and like us: