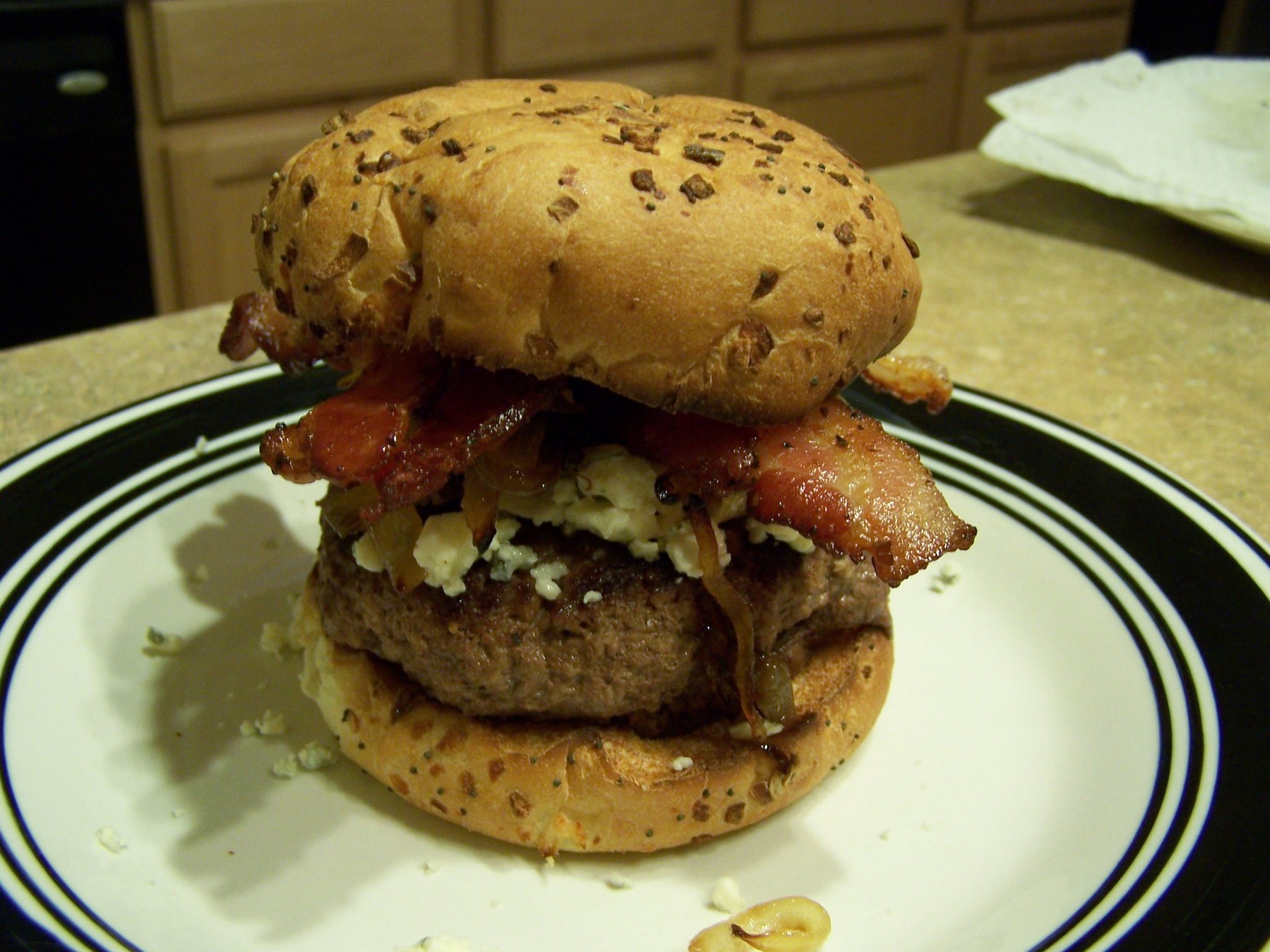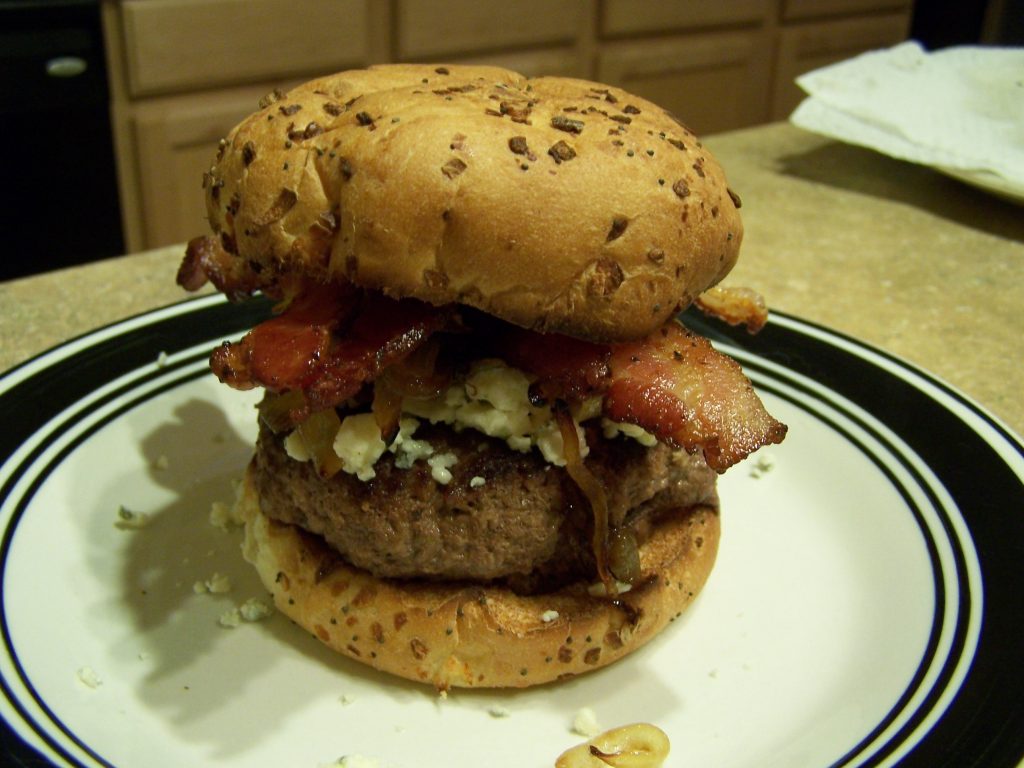 This is inspired from a burger I had recently at a place called Blu Burger Grille.  It was so good that I had to recreate it at home.  The Gorgonzola cheese adds a very unique flavor to the burger.  This recipe makes two burgers.
Ingredients:
2-4 Tablespoons Extra-Virgin Olive Oil
1 large onion, sliced
1 lb ground beef
Salt & pepper
¼ cup Gorgonzola cheese
4 thick cut slices of bacon
2 onion buns
Heat 2 Tablespoons of olive oil in a large skillet over medium-high heat.  Add the onion, stirring often until caramelized.  Add more olive oil if the pan is getting dry.  You may need to turn the heat down slightly as the onions cook so they don't burn.
Mix the ground beef with salt and lots of black pepper.  Form into two patties.  Heat a non-stick skillet over medium-high heat.  Cook for about 5 minutes on each side until cooked to your liking.
Toast the buns under the broiler.
Assemble the burgers by placing a patty on each bun bottom, top with the cheese, onions, bacon and bun top.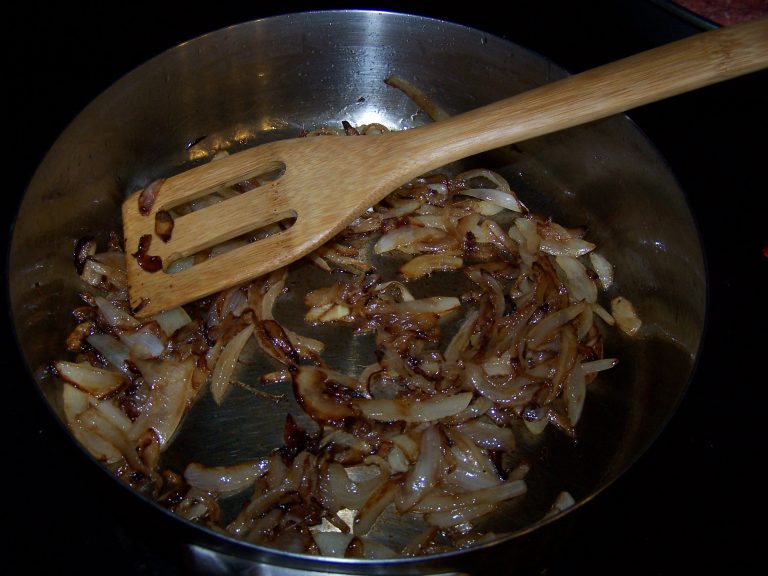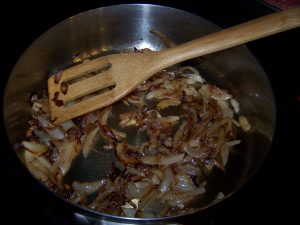 Please follow and like us: