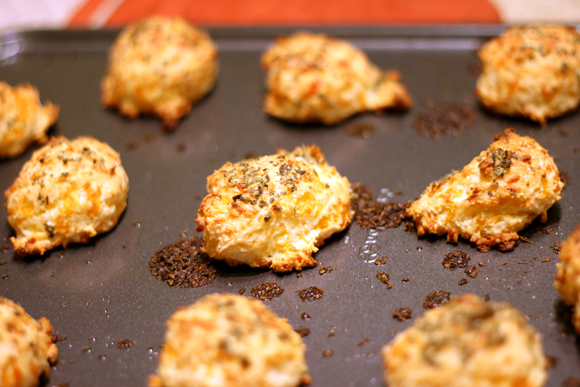 I found this recipe on Pinterest…of course.  They are supposed to be like the cheddar bay biscuits at Red Lobster, but I would assume those have bay seasoning in them.  These are super cheesy and delicious even without any bay seasoning.
Ingredients:
1 1/2 Cups Biscuit Mix (Bisquick)
1 1/2 Cups Shredded Cheddar Cheese
1/2 Cup Milk
2 Tablespoons Butter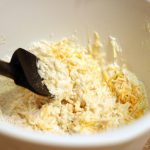 1 Tablespoon Oregano
3/4 teaspoon Garlic Salt
Preheat oven to 400°F.
Combine the biscuit mix, cheese and milk together in a bowl.  Drop balls of dough onto a lightly greased baking sheet.
Bake for 10 minutes.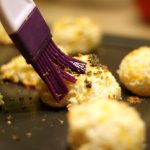 While they are baking, melt the butter and stir in the oregano and garlic salt.  Brush on the melted butter, reduce heat to 350°F and bake for another 3 minutes, or until browned.
Yield: 12 Biscuits