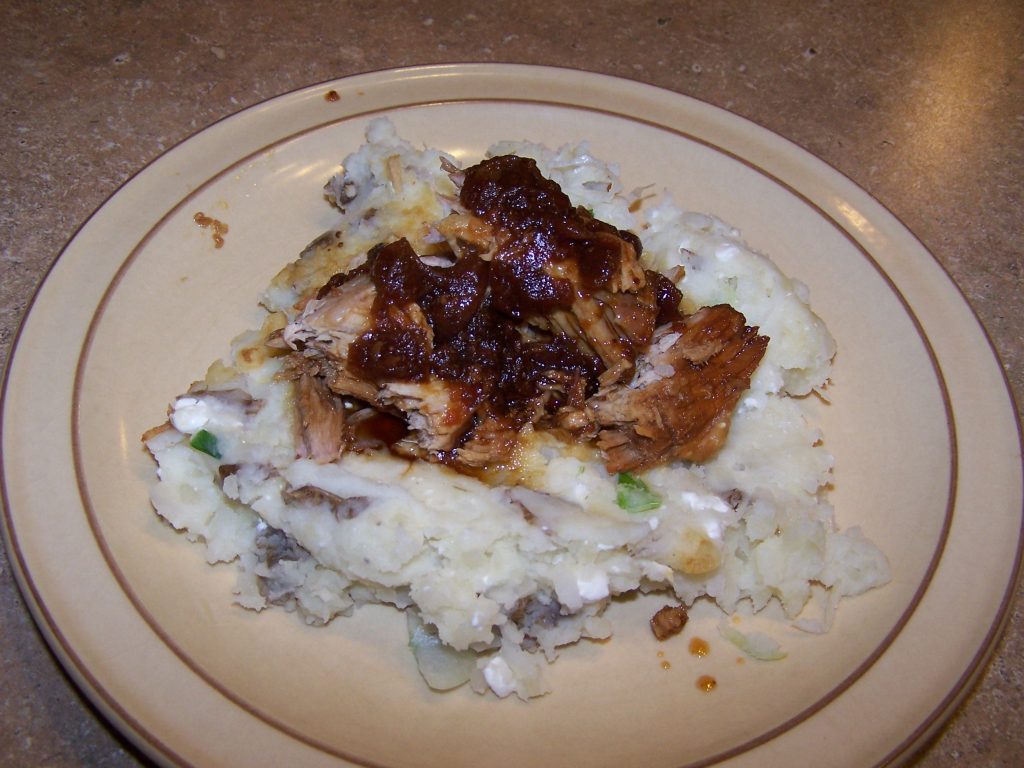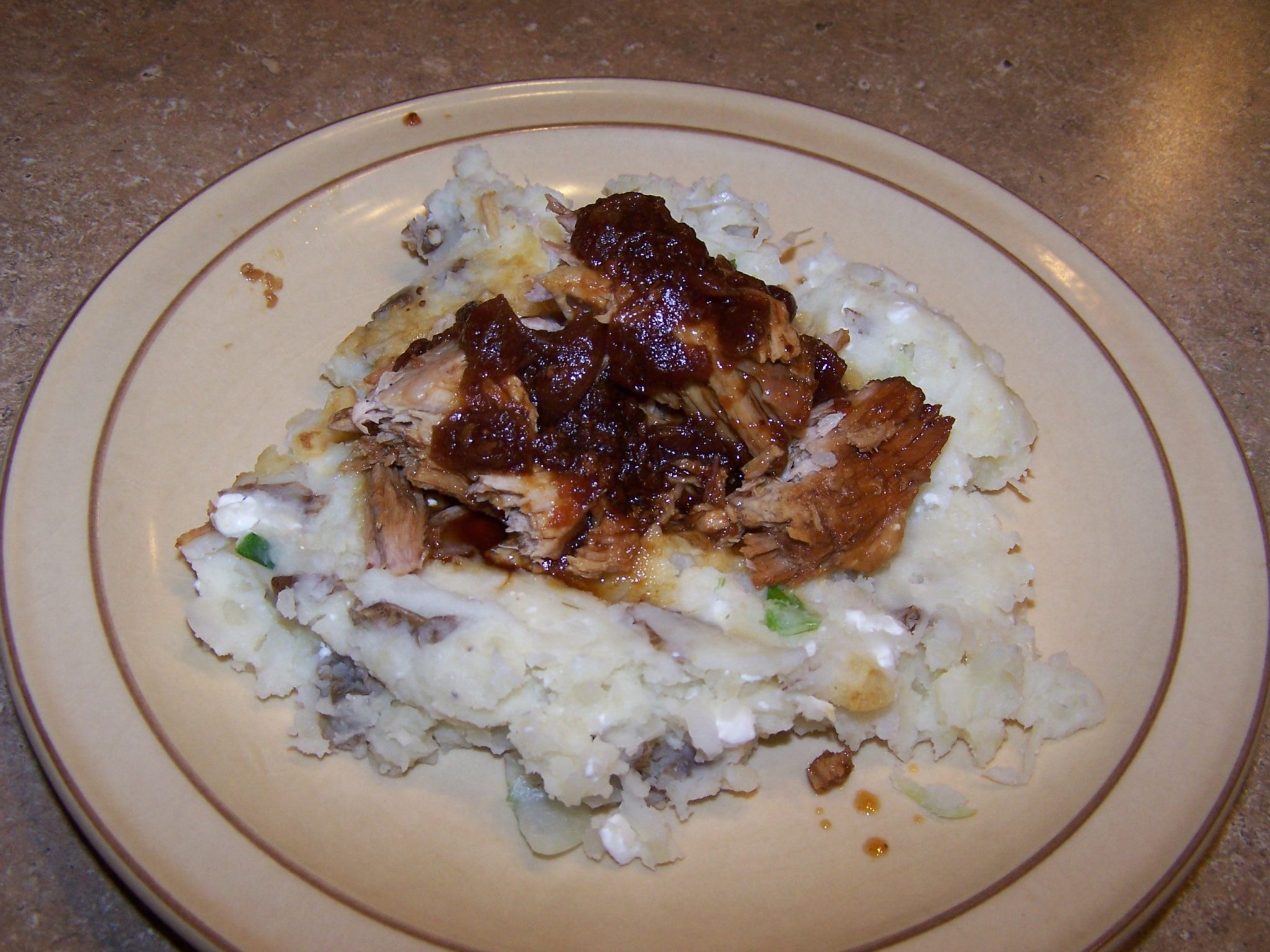 I haven't made anything in the slow cooker in a while, so I pulled it out of the cabinet and threw a few things in.  Slow cooking is great because you can put in almost anything.  I found this recipe on "A Year of Slow Cooking", which is a blog all about slow cooking.  It turned out great!
Ingredients:
2 lbs pork loin, silver skin removed
1 can whole berry cranberry sauce (or 2 cups homemade)
2 Tablespoons soy sauce
1 Tablespoon dried onion
Place the pork loin in the crock pot.  Pour in the cranberry sauce, soy sauce and sprinkle with the dried onion.
Cook 4-5 hours on high or 6-7 hours on low.
Serve over mashed potatoes.
Serves: 4-6
Tip: Use slow cooker liners for easy clean up