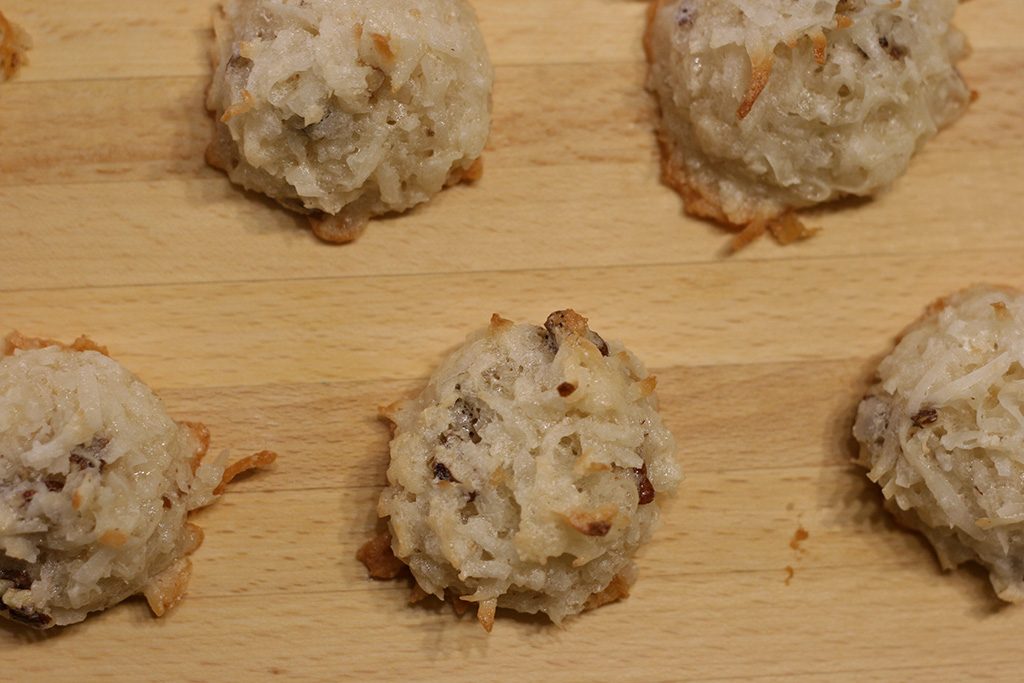 Shredded coconut and pecans remind me of German chocolate cake. These cookies taste just like the frosting on a German chocolate cake. They don't have any chocolate, but would be great if they were drizzled with some chocolate. I might try that next time I make them. 
Ingredients:
2 2/3 cup sweetened shredded coconut
2/3 cup sugar
1/4 cup flour
1/4 teaspoon salt
1/4 cup chopped pecans
1 teaspoon vanilla
4 egg whites
Preheat oven to 350°F. Line 2 baking sheets with foil and spray with nonstick cooking spray.
In a large bowl, stir together coconut, sugar, flour, salt, pecans, and vanilla until well combined.
In a medium sized bowl, beat egg whites with an electric mixer until stiff peaks form. Gently fold egg whites into the coconut mixture.
Scoop Tablespoon sized rounded balls onto the prepared pans. Bake until lightly browned, about 18-20 minutes.
Yield: about 2 dozen cookies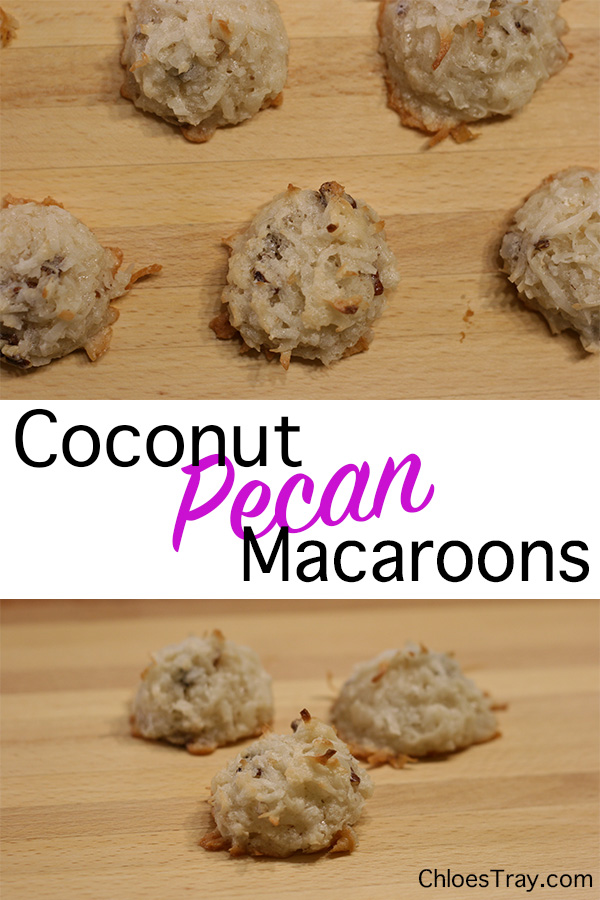 Please follow and like us: