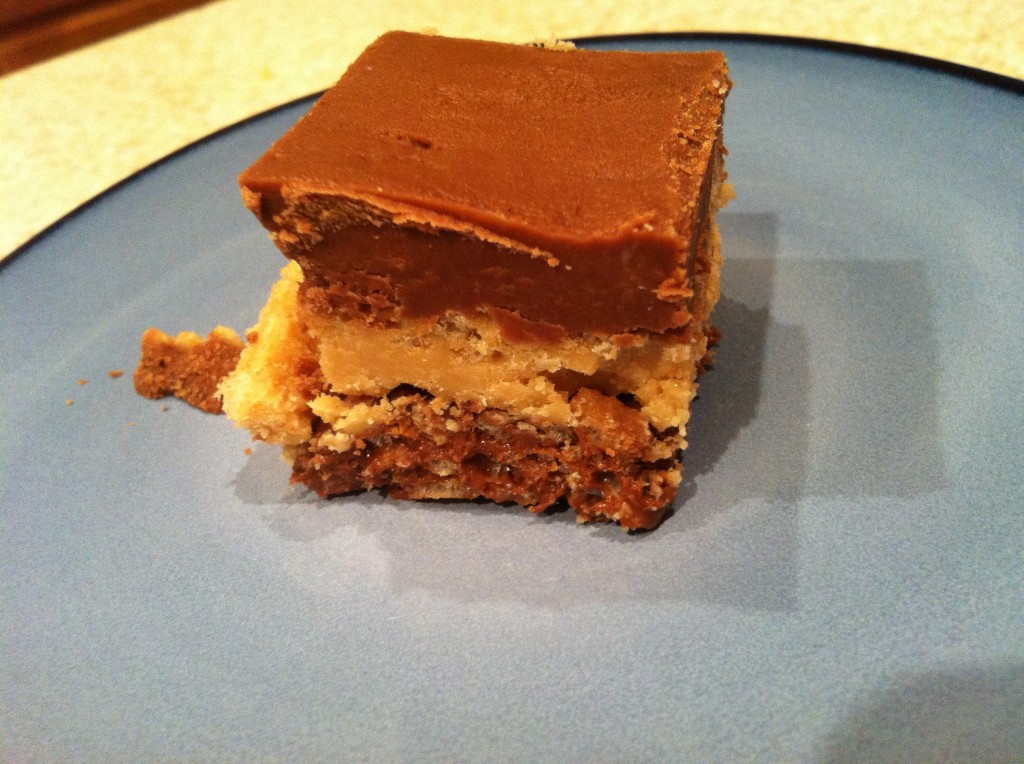 Chocolate fudge, peanut butter and Rice Krispies are joined together to make this mouthwatering dessert.  Original recipe found in Rachael Ray Magazine.
Ingredients:
6 oz Semisweet Chocolate Chips
2 Sticks (8 oz) Plus 1 Tablespoon Unsalted Butter
16 oz Jar Creamy Peanut Butter (mine was 15 oz)
3 Cups Rice Krispies (if making gluten free – look for the gluten free Rice Krispies)
1/4 teaspoon Salt
3 Cups Powdered Sugar
Line a 8X8 inch baking dish with foil and lightly spray with non-stick cooking spray.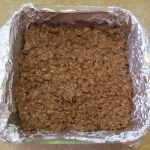 Melt together 3oz chocolate chips and 1 Tablespoon butter in a medium saucepan over low heat.  Remove from heat and stir in 1 cup peanut butter.  Gently fold in 2 cups of Rice Krispies.
Spread in the prepared baking dish and place in the refrigerator.  Wash your saucepan for use in the next step.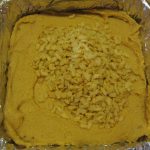 Melt together the remaining 2 sticks of butter and the salt over medium heat.  Remove from heat and stir in the remaining peanut butter and the powdered sugar.  Spread half of this over the first layer in the baking dish.   Evenly top with the remaining 1 cup of Rice Krispies.
Microwave the remaining 3 oz of chocolate chips in a small bowl (only 10 seconds at a time, stirring in between until melted).  Pour into the remaining peanut butter mixture and stir to combine.  Spread over top of the cereal as the final layer.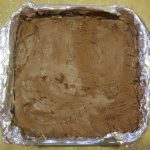 Refrigerate until set.  Cut into 16 squares.
Yield: 16 Fudge Squares.