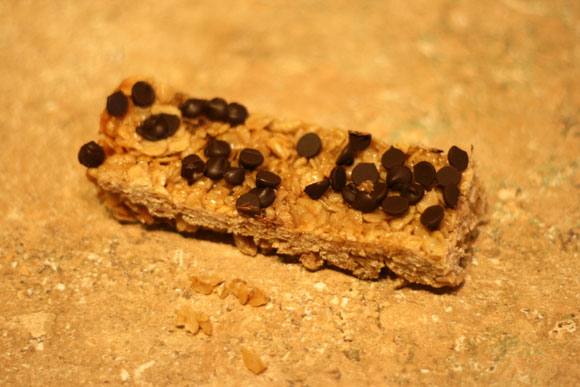 Another favorite granola bar recipe! These are easy to make and taste great. The recipe was originally a "no-bake" recipe, but they fell apart really easily, so I decided to try baking them. They hold up really well after baking.
Ingredients:
4 Cups Oats
2 Cups Puffed Rice Cereal
1/2 Cup Honey
1/3 Cup Brown Sugar
1/4 Cup Peanut Butter (crunchy or add some finely chopped peanuts)
1/4 Cup Unsalted Butter
3 teaspoons Vanilla
Preheat oven to 325°F and line a 9X13 inch pan with parchment paper, letting it hang over the edges slightly. Spray the parchment paper with non-stick spray.
Combine oats and cereal together in a large bowl.
In a medium saucepan, combine honey, brown sugar, peanut butter and butter. Bring to a bubble over medium/high heat. Reduce and simmer until smooth. Remove from heat and stir in vanilla.
Pour into the large bowl with the oat/cereal mixture. Fold together until completely combined. Press firmly into the prepared pan. Bake 20-25 minutes for chewy and 25-30 minutes for crunchy. Press with a lightly oiled spatula right when they come out of the oven. Let cool completely before cutting into bars.
Yield: 9X13 inch pan of granola bars
*Note: Use gluten free oats and cereal if you need this to be gluten free
-Recipe slightly adapted from Pennies & Pancakes–