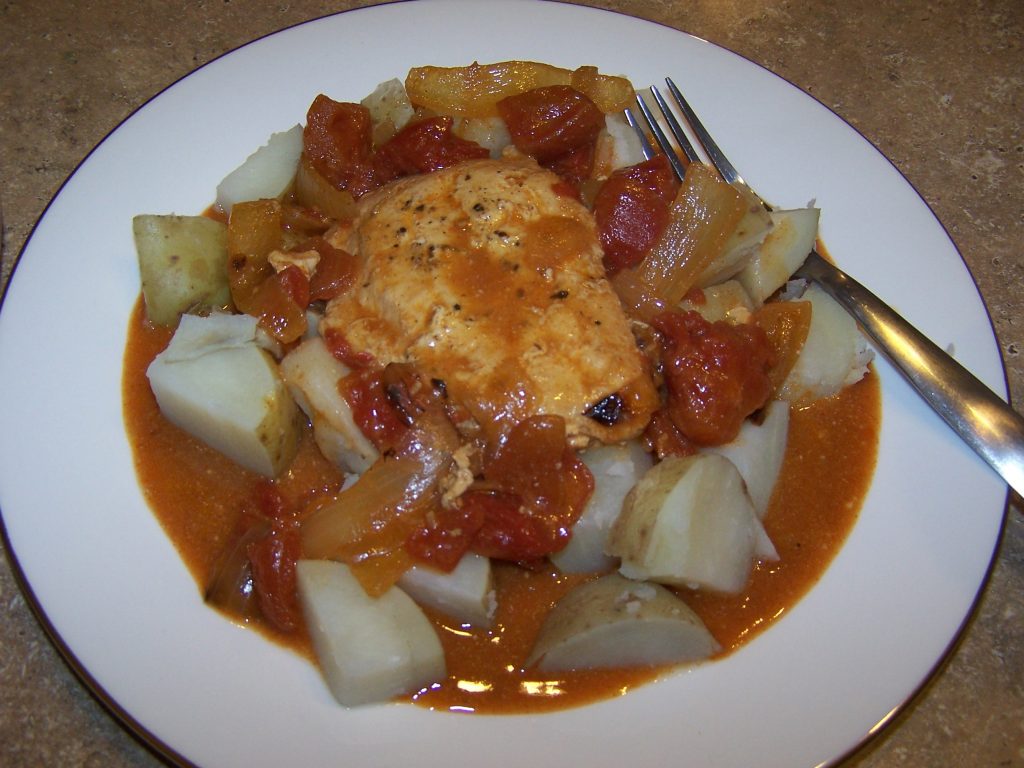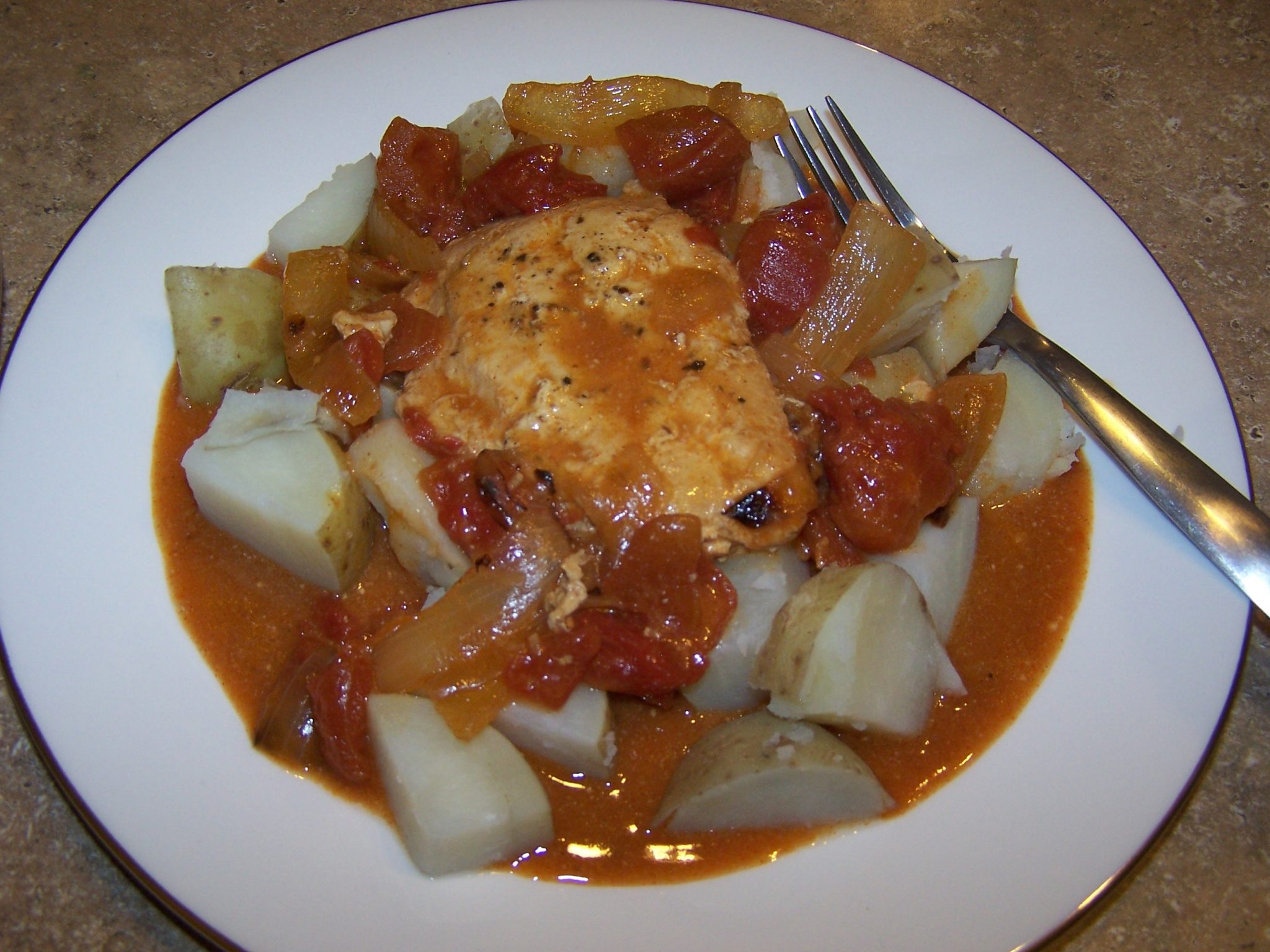 This Hungarian chicken dish is flavored with lots of paprika.  It can be served over egg noodles or boiled potatoes.
Ingredients:
4 Boneless Skinless Chicken Breasts
Salt & Pepper
1 Tablespoon Extra-Virgin Olive Oil
1 Large Yellow Onion, halved and thinly sliced
3 Cloves Garlic, finely grated
2 Tablespoons Sweet Paprika
3 Tablespoons Flour
2 Cups Chicken Broth
1 (14 oz) Can Diced Tomatoes
½ Cup Sour Cream (or Plain Yogurt or Buttermilk)
Season chicken with salt and pepper.  Heat the oil in a large pot over high heat.  Brown chicken on both sides.  Reserve chicken on a plate.
Add the onion to the pan and cook until softened, about 5 minutes.  Add garlic, paprika, flour, salt and pepper and cook for 1 minute.  Add broth and whisk until smooth.  Stir in the tomatoes and bring to a boil.
Place the chicken back into the pot, reduce heat to medium, cover and cook for 20 minutes.  Stir in the sour cream.
Serves: 4