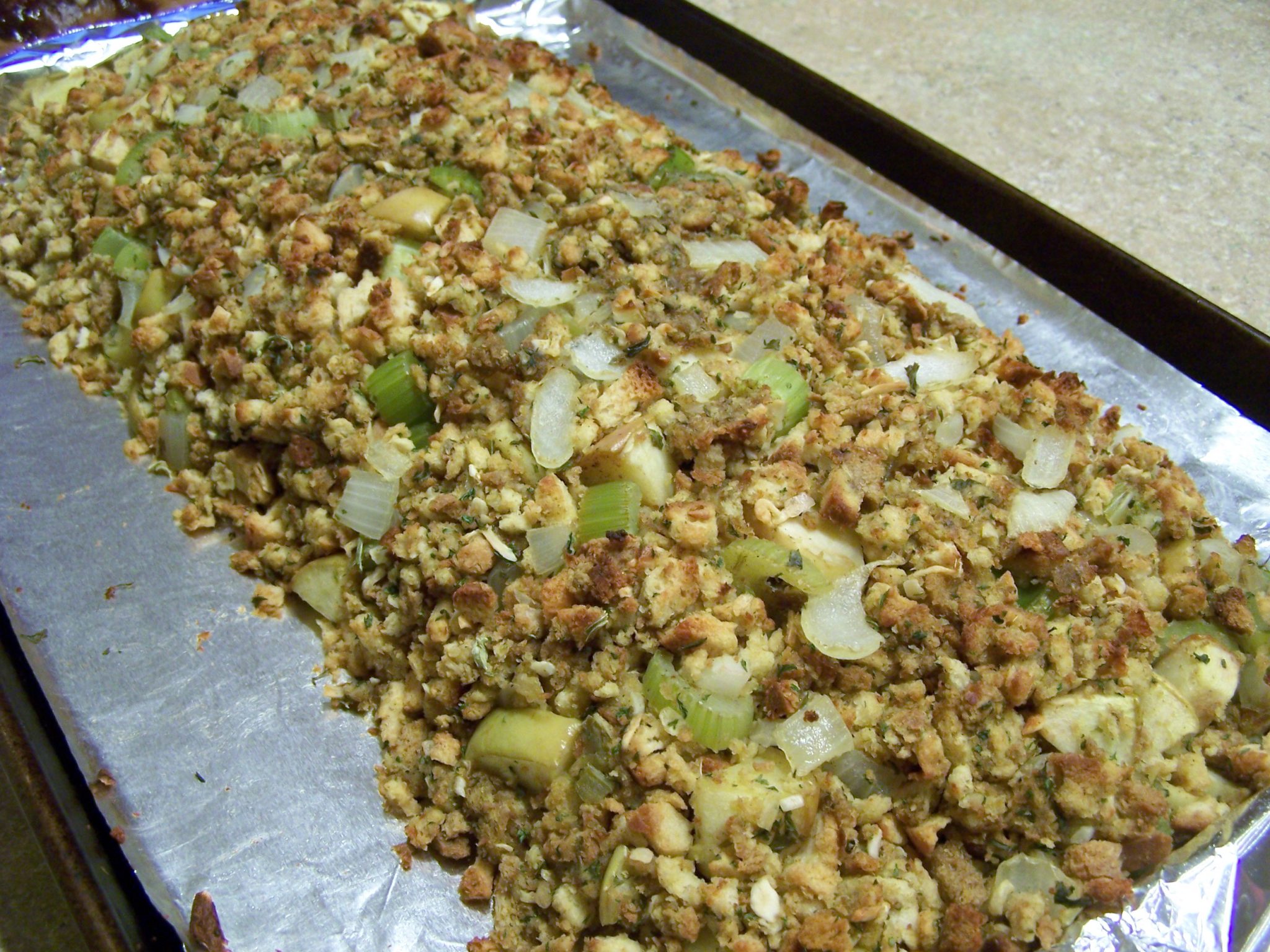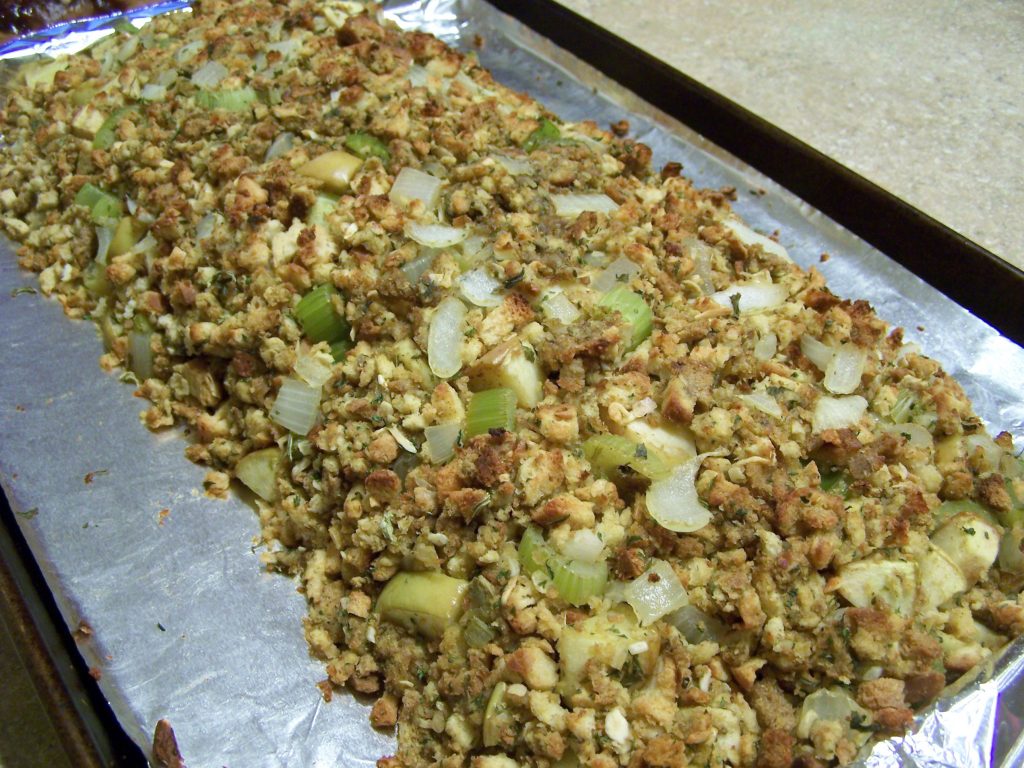 Stuffing is my favorite Thanksgiving side dish.  This stuffing isn't stuffed inside the bird, it's made on the stove top then baked to make it crispy on the top.  One thing I can't stand is mushy stuffing!  This recipe comes from Rachael Ray.
Ingredients:
¼ cup butter
1 bay leaf
4 ribs celery, chopped
1 medium-large onion, chopped
3 apples, quartered and chopped
Salt & pepper
2 Tablespoons poultry seasoning
¼ cup parsley
8 cups cubed stuffing mix
2 cups chicken stock
Preheat oven to 375°F.  Line a baking sheet with foil and spray with non-stick cooking spray.
Melt the butter in a large skillet over medium-high heat.  Add the bay leaf, celery, onion and apples.  Season with salt, pepper and poultry seasoning.  Cook until the veggies start to soften, about 5 minutes.  Stir in the parsley and stuffing cubes.  Pour in the chicken stock and stir to combine.  The stuffing cubes should be soft, not wet.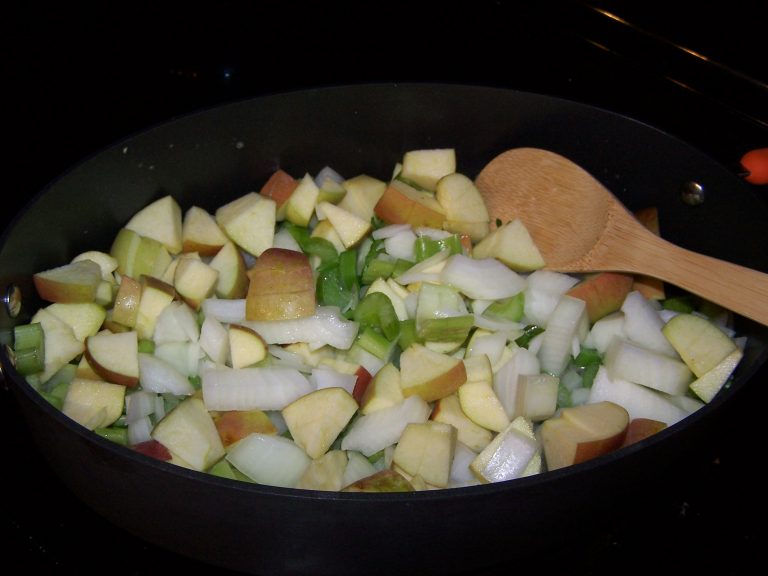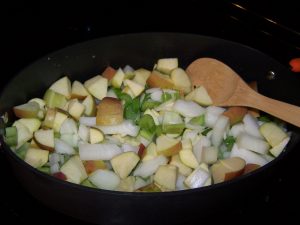 Form the stuffing into a large loaf on the baking sheet and bake until crispy and browned on top, about 15-20 minutes.  This can also be make in buttered muffin tins for individual stuffing muffins.  The muffins will only need to bake for 10-15 minutes.
Serves: 12
Please follow and like us: