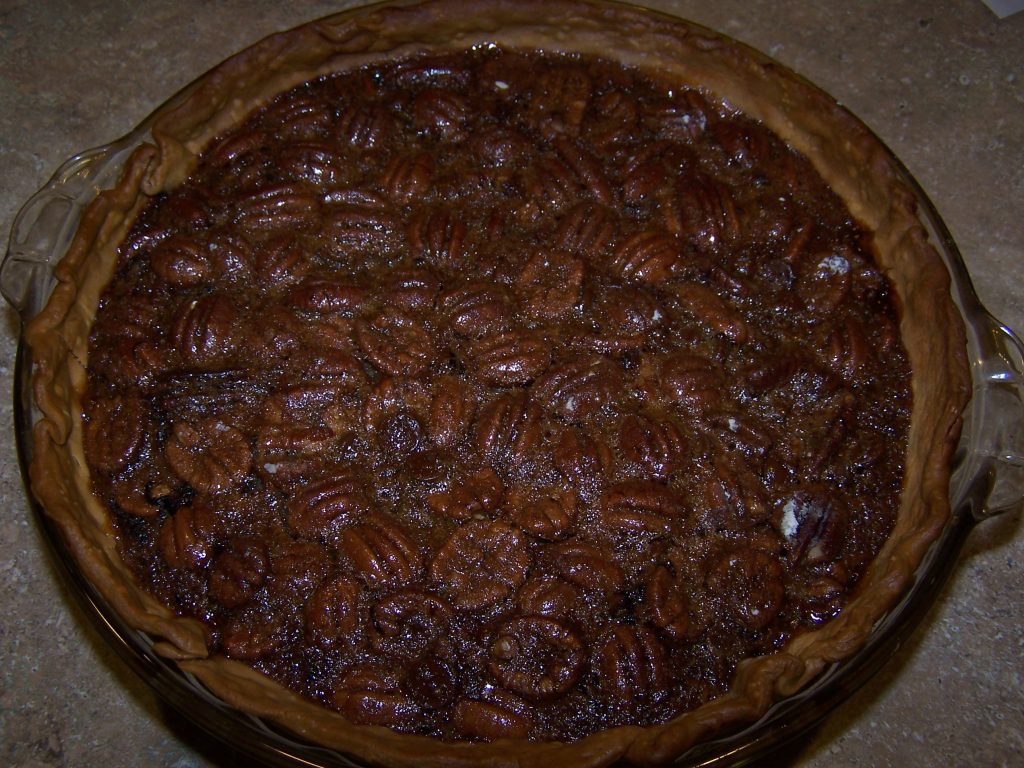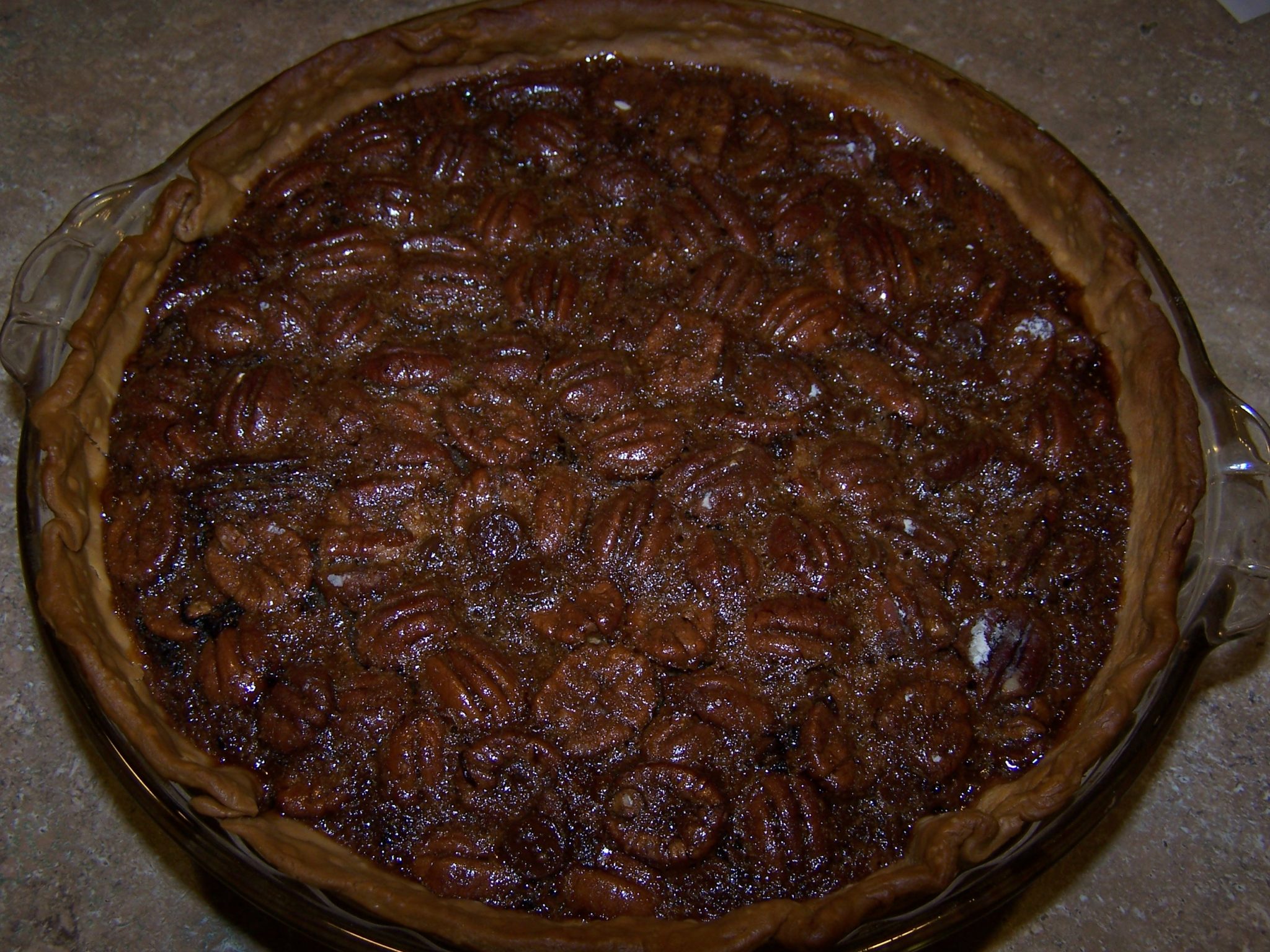 I don't think I could possibly make a regular pecan pie after making this version.  The chocolate chips were a great addition to the classic pecan pie…thanks Emeril Lagasse!
Ingredients:
1 ½ cups pecan halves
1 pie crust
½ cup semisweet chocolate chips
1 Tablespoon all-purpose flour, plus more for coating chocolate chips
3 large eggs, lightly beaten
1 cup packed light-brown sugar
1 cup light corn syrup
½ teaspoon vanilla extract
¼ cup (½ stick) salted butter, melted
Preheat oven to 375°F.
Place the pie crust in a 9 inch pie plate.  Evenly spread the pecans on the pie crust.  Toss the chocolate chips in a little flour and sprinkle over the pecans.
In a bowl, combine the eggs, brown sugar, corn syrup, vanilla, butter and flour.  Once thoroughly stirred together, pour this mixture over the pecans and chocolate chips in the pie plate.
Bake until the filling is set and the crust is golden brown, about 70 minutes.  Use foil to tent the crust if it browns too quickly.  Let cool for 1 hour before serving.
Serves: 8-10