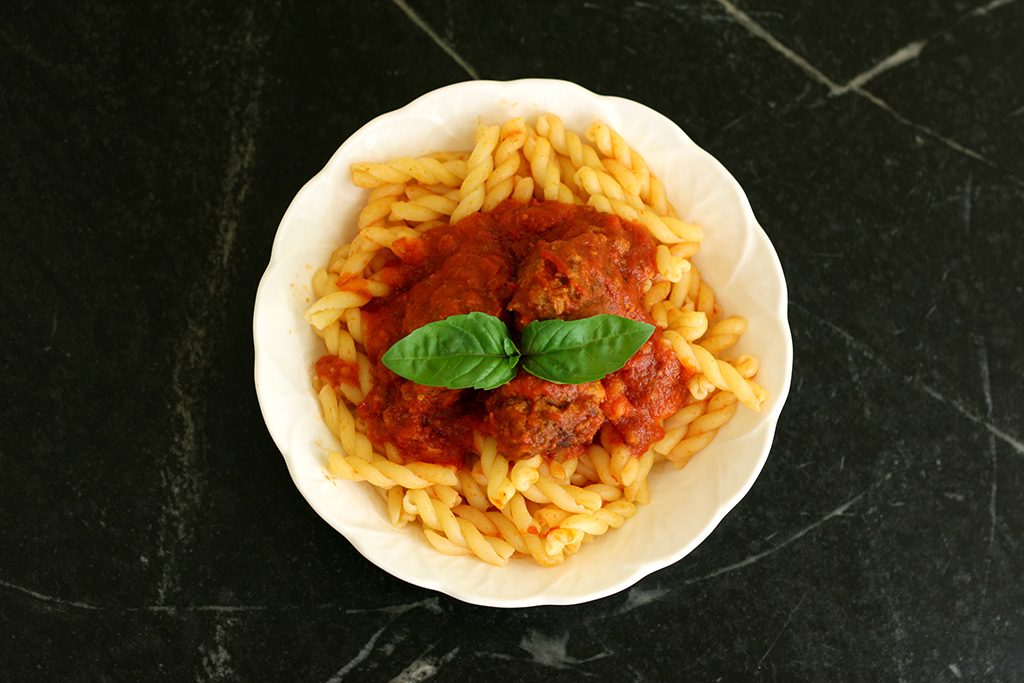 Spaghetti and meatballs is a classic Italian dish that everyone should know how to make well. I really love how these meatballs turned out. They have great flavor and texture. They are cheesy, but not overly cheesy. I always love when I make something that the whole family enjoys.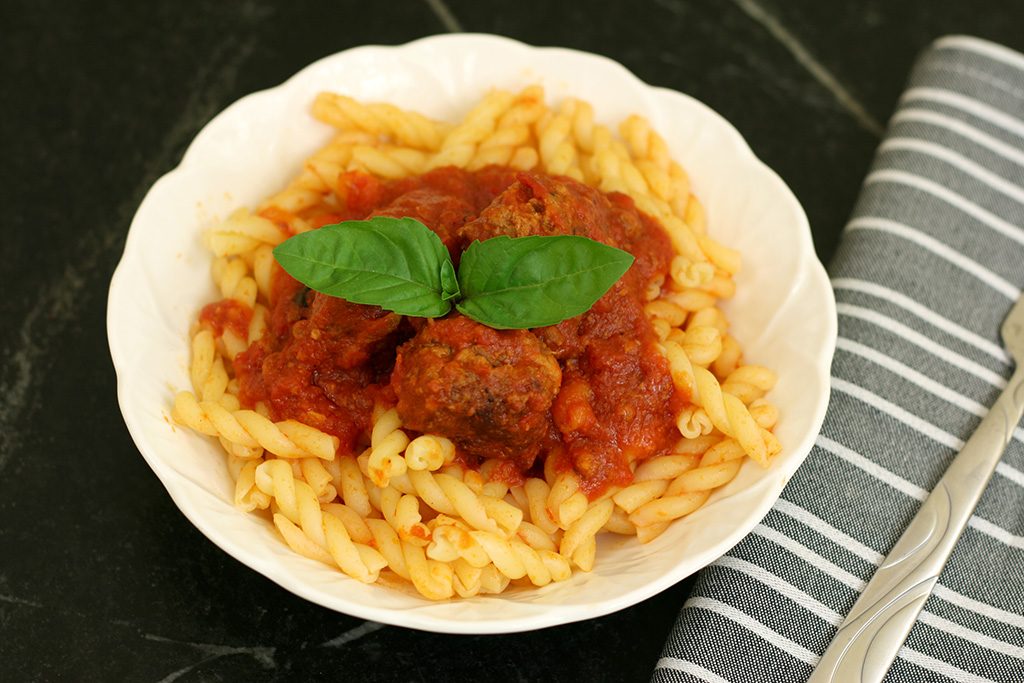 Ingredients:
Sauce-
2 – 28 oz cans crushed tomatoes, reserve 3 Tablespoons
7 cloves garlic, sliced very thin
2-3 Tablespoons olive oil
10 leaves fresh basil
Salt and pepper
Meatballs-
3 eggs
1 cup Italian seasoned bread crumbs
1 cup grated Parmesan cheese
4 cloves garlic, grated
Salt and pepper
2 lbs ground beef
Add oil, garlic, and basil to a cold sauce pot. Heat over medium heat until basil leaves just start to brown, then discard the leaves. Add crushed tomatoes, being sure to reserve 3 Tablespoons to mix in the meatballs. Season with salt and pepper. Bring to a bubble, reduce heat, and simmer.
Combine reserved crushed tomatoes, eggs, bread crumbs, Parmesan cheese, garlic, salt, and pepper in a large bowl. Mix in ground beef until well combined. Roll into balls. A cookie scoop or Tablespoon works well to make them the same size.
Heat olive oil in a pan over medium high heat. Brown meatballs without fully cooking them. Place browned meatballs into sauce and simmer for about 30 minutes to finish cooking them.
Serve over pasta.
Yield: 6-8 servings