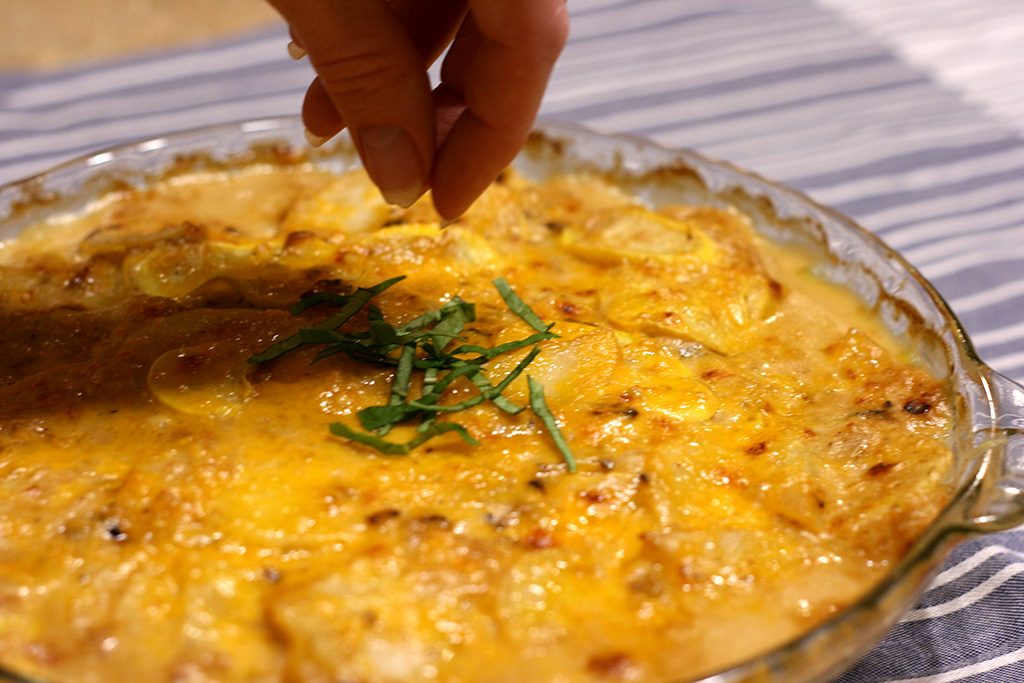 When I think of au gratin, I think of the boxed stuff. I used to coupon and that was one item, especially in the fall, that you could always get for just a few cents with coupons. Yum, dehydrated potato slices and powdered dairy magic. Probably (or definitely) not healthy at all. I wanted to remake this classic side dish and add yellow squash to bump up the healthiness. Also, because I wanted to do something other than just roast the yellow squash.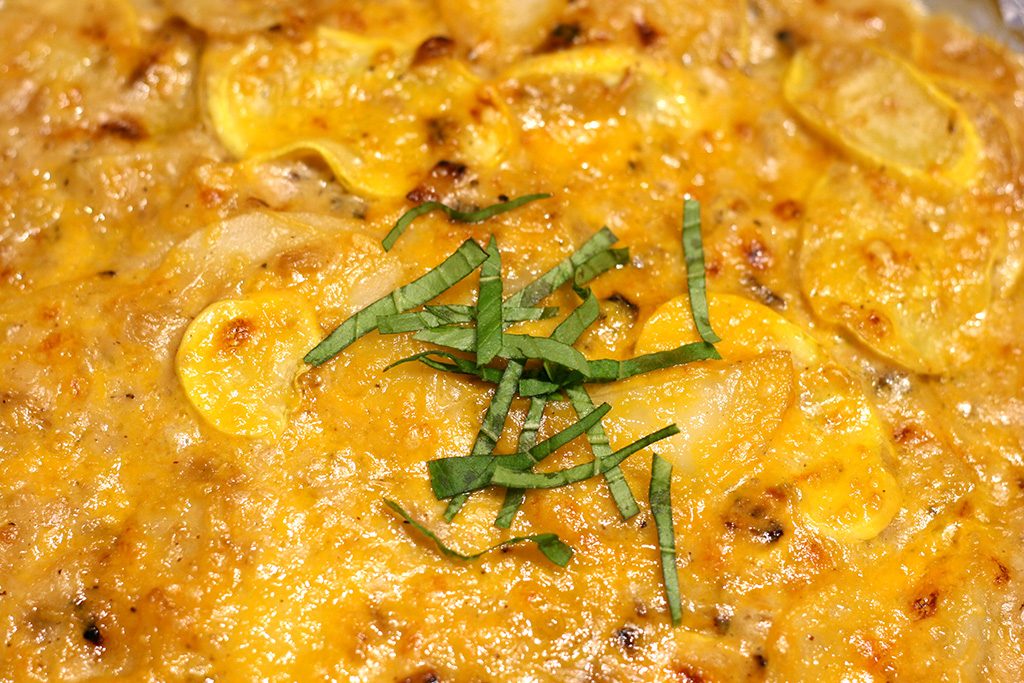 Just because I'm curious, I had to look up what "au gratin" means because I'm fairly certain it has nothing to do with potatoes. According to Google, it means "sprinkled with breadcrumbs or grated cheese, or both, and browned". You're welcome, now let's top everything with cheese!
Ingredients:
1 Tablespoon olive oil
1 small onion, chopped
3 Tablespoons butter
3 Tablespoons flour
2 cups whole milk
1 cup shredded cheddar cheese
salt and pepper
3 medium Russet potatoes
3 yellow squash
Preheat oven to 350°F and grease a pie pan or 8 x 8 inch pan.
Heat the olive oil in a large skillet over medium high heat. Add onion and cook until softened, about 5 minutes.
Add butter to the skillet and melt. Whisk in flour and season with salt and pepper. Slowly add milk, ½ cup at a time while whisking. Cook until thickened, about 2 minutes. Stir in cheese until melted.
Peel potatoes and slice very thin. Put potato slices right into the sauce as they are peeled so they don't turn brown. Slice the yellow squash very thin and put in the sauce. Stir to combine and pour into prepared pan.
Cover with foil and bake for 1 hour. Uncover and check if potatoes are tender. Depending on how thin the potatoes are sliced it might need more time to bake, another 10-15 minutes. Brown the top under the broiler when potatoes are tender. You can sprinkle with more shredded cheese before browning if you want to.
Yield: 6-8 servings