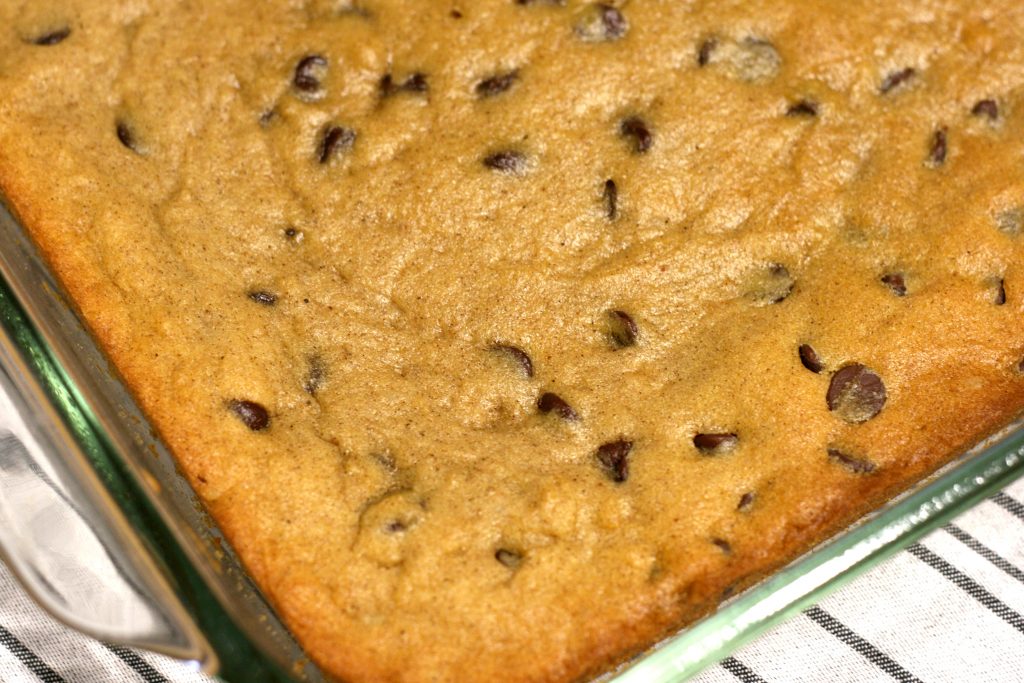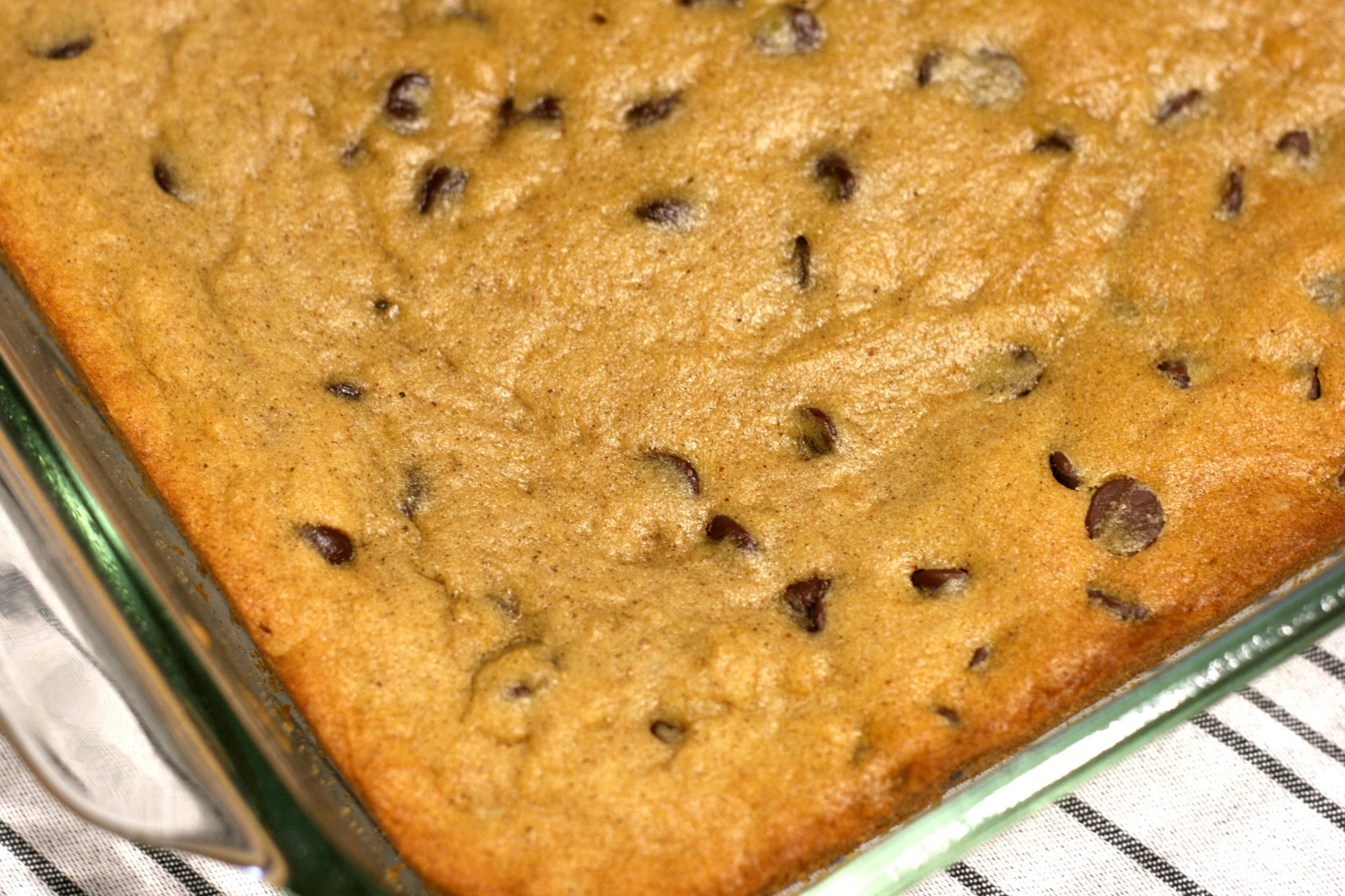 These pumpkin bars are really delicious. I love pumpkin and get really excited when the little pumpkins show up in the grocery store. This can be made with freshly roasted pumpkin or canned pumpkin puree. I've made it both ways and it's really tasty either way. Roasting your own pumpkin can be fun though and it leaves you with some seeds to roast as well.
If you decide to roast your own pumpkin see my fresh pumpkin puree directions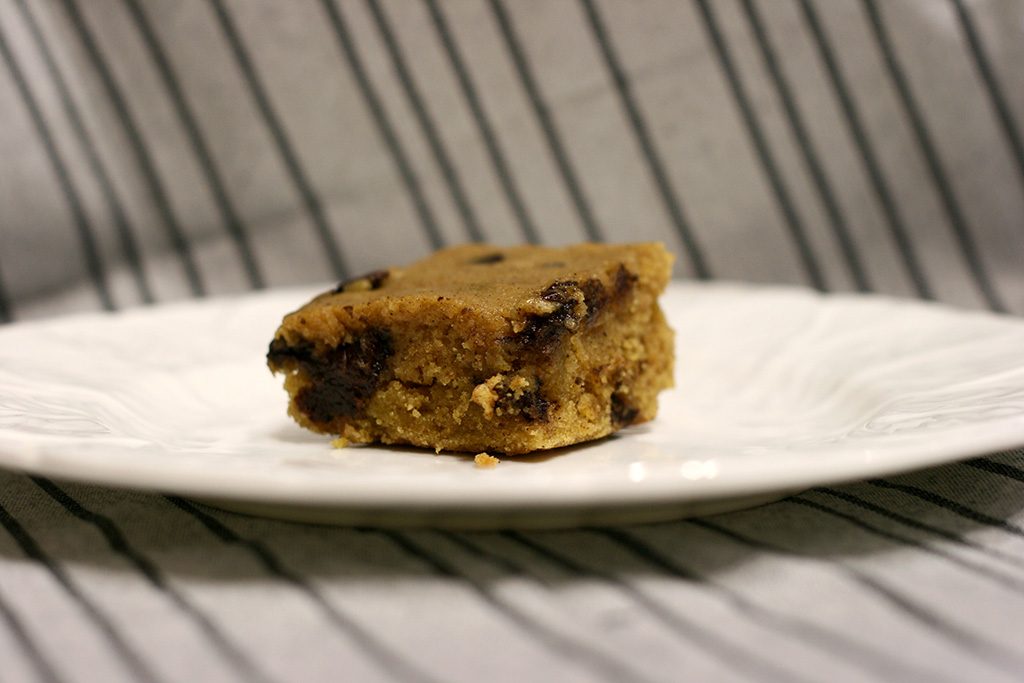 I made two batches of these recently and shared them with lots of friends and everyone loved them. You definitely need to be a lover of all things pumpkin to enjoy these. It's the perfect time of year for making everything pumpkin!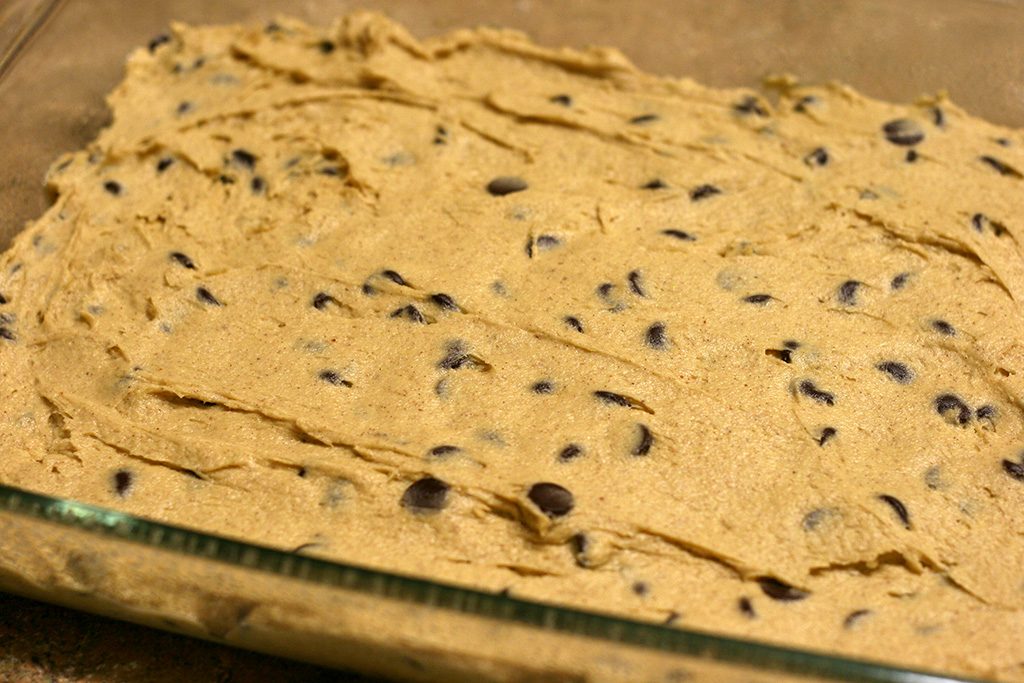 Ingredients:
2 cups flour
1 Tablespoon pumpkin pie spice
1 teaspoon baking soda
½ teaspoon salt
1 cup butter, softened
1 cup sugar
1 egg
2 teaspoons vanilla
1 cup pumpkin puree
1 ½ cups chocolate chips
Preheat oven to 325°F and grease a 9×13 inch pan.
In a small bowl, combine flour, pumpkin pie spice, baking soda, and salt.
In a large bowl, beat butter and sugar with a hand mixer until creamy. Mix in egg and vanilla. Then mix in pumpkin.
Add the flour mixture to the large bowl and mix until combined. Fold in chocolate chips.
Spread evenly into prepared pan. Bake until golden brown and a toothpick inserted in the center comes out clean, about 30 minutes.
Cool before cutting.
Yield: 24 bars
Recipe credit:
I try to create new recipes for you all, but just absolutely love this recipe from Sara at Mom Endeavors
Does anyone else think this pumpkin bar is winking?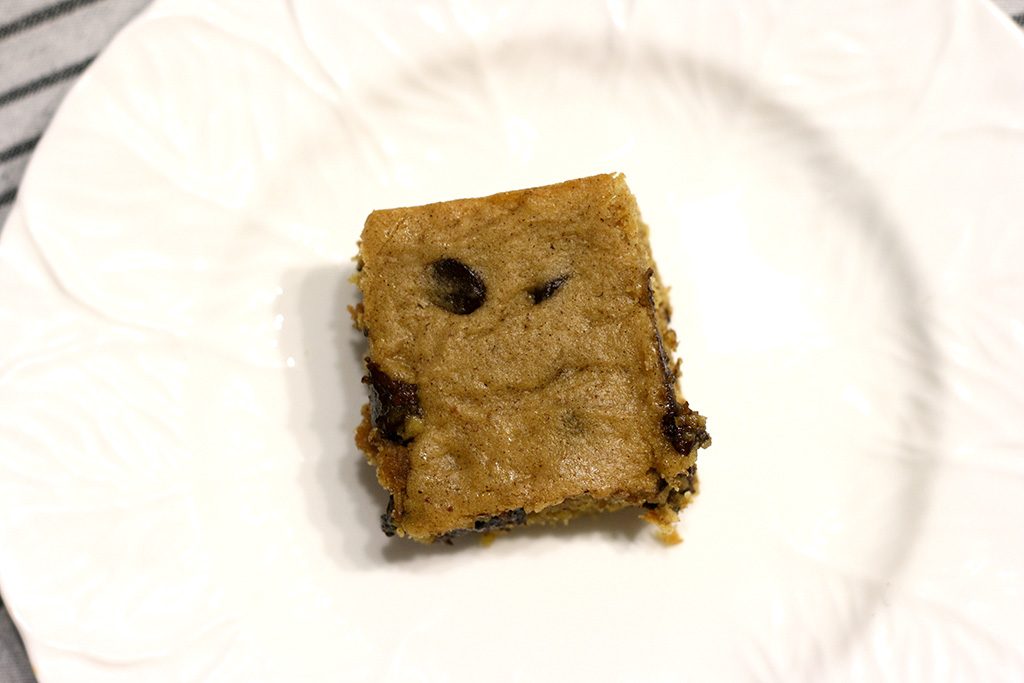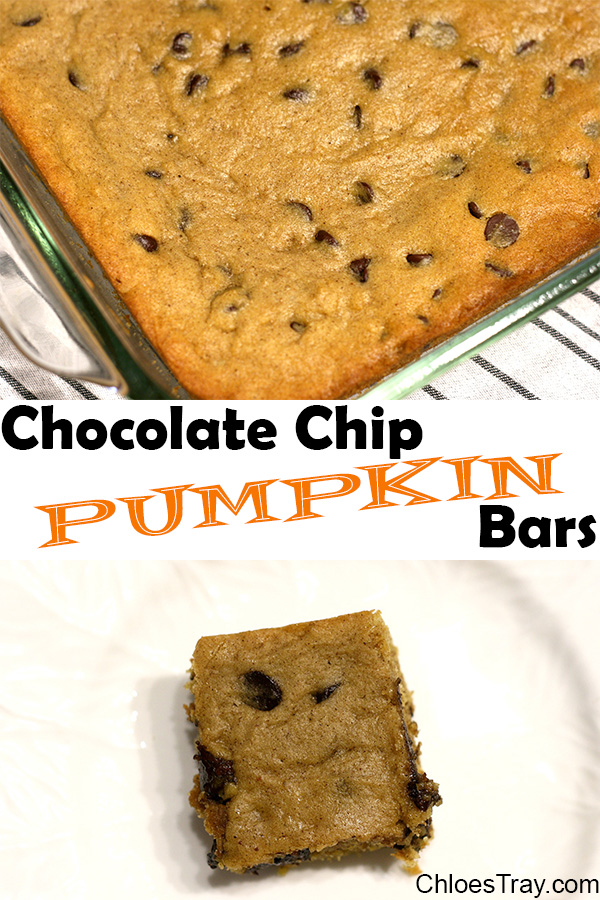 Please follow and like us: