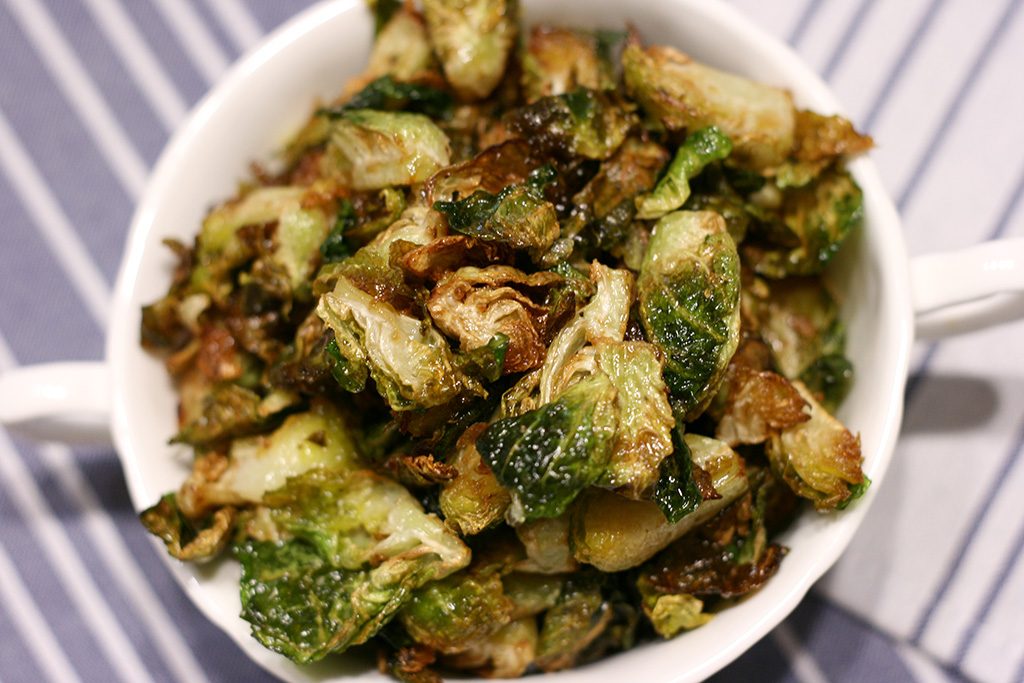 Are you ready for the most delicious Brussels Sprouts ever? I hope so. They are crispy and sweet with a touch of saltiness. Chloe has requested that I always make Brussels Sprouts like this.
Ingredients:
Canola Oil
1 lb Brussels Sprouts, quartered
2-3 teaspoons honey
salt
Heat oil in a pot to 375°F.
Fry half of the Brussels Sprouts at a time until they are golden brown, about 2-3 minutes. Drain on paper towels.
Make sure the oil is back to 375°F before adding the second half of the Brussels Sprouts.
Put fried Brussels Sprouts in a bowl and drizzle with honey and season with salt. Toss to combine.
Yield: 4 servings