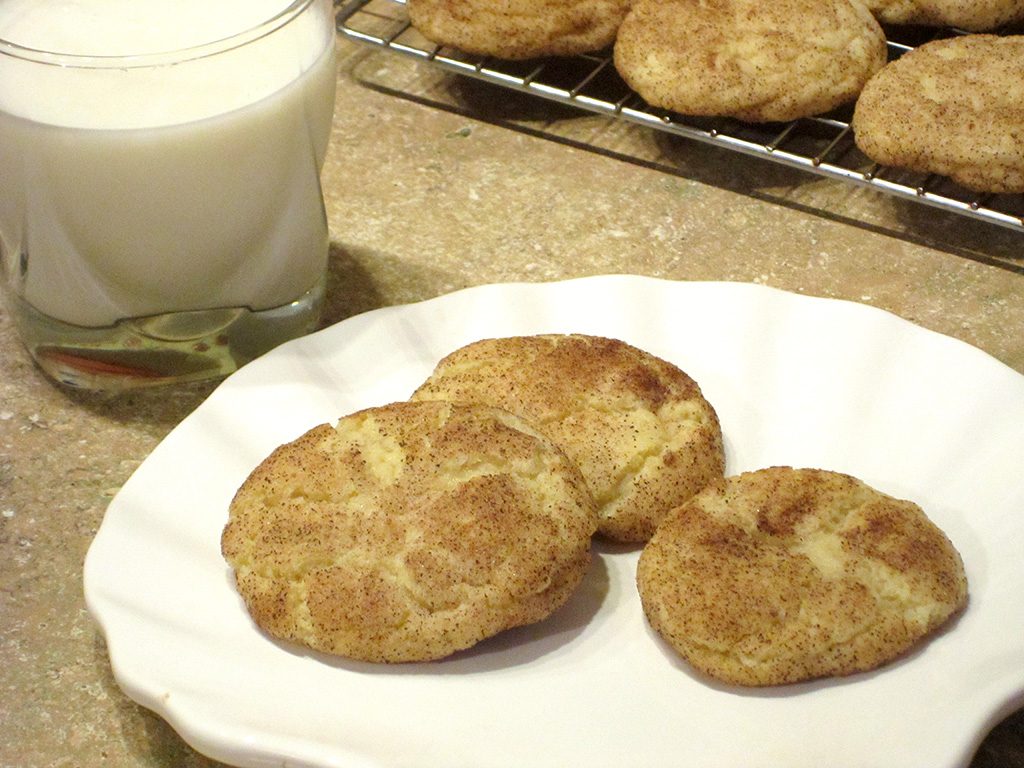 Oh Snickerdoodles, you are so delicious. Nice soft cookies rolled in cinnamon sugar. Yum! I like to bake them until they are just barely done cooking and still very soft. I found this hand-written recipe in my husband's grandmother's cookbook. Hand-written recipes are so special.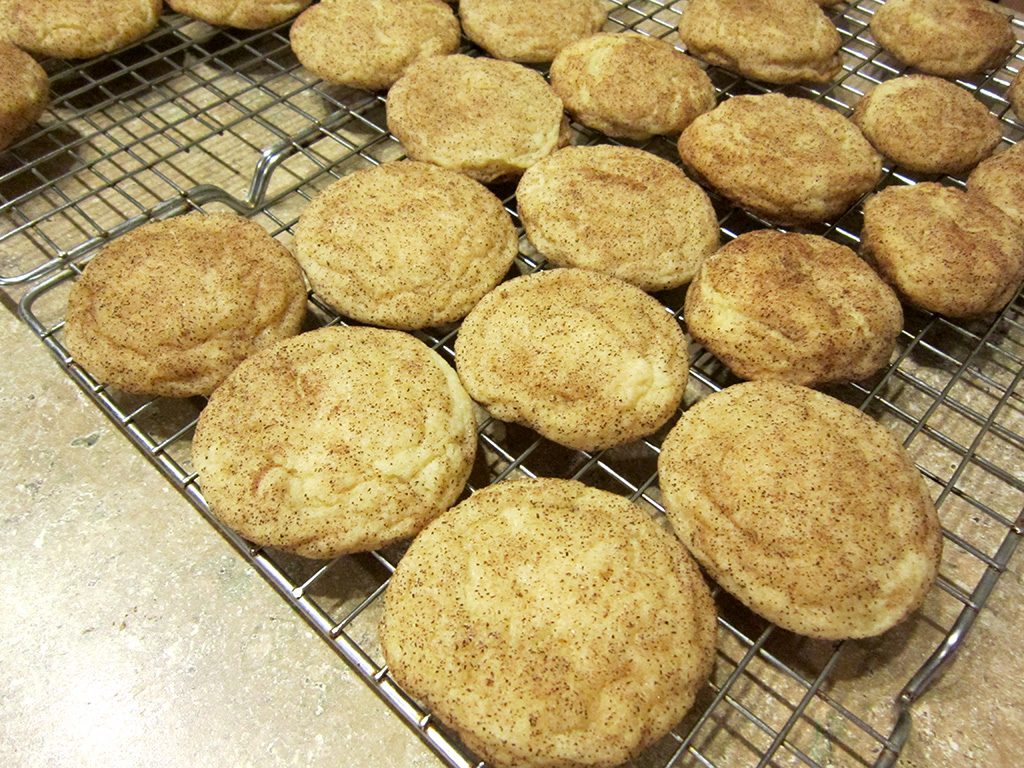 Ingredients:
1 cup shortening
1 1/2 cups sugar
2 eggs
2 3/4 cups flour
2 teaspoons cream of tartar
1 teaspoon baking soda
1/4 teaspoon salt
Cinnamon sugar coating:
2 Tablespoons sugar
2 teaspoons cinnamon
Preheat oven to 400°F and lightly grease 2 foil lined baking sheets.
In a large bowl, mix shortening, sugar, and eggs throughly.
In a smaller bowl, combine flour, cream of tartar, baking soda, and salt. Pour into wet ingredients and mix well.
Roll dough into Tablespoon sized balls. Roll in a mixture of 2 Tablespoons sugar and 2 teaspoons cinnamon.
Bake for 8-10 minutes until cracked looking on top.
Yield: about 36 cookies