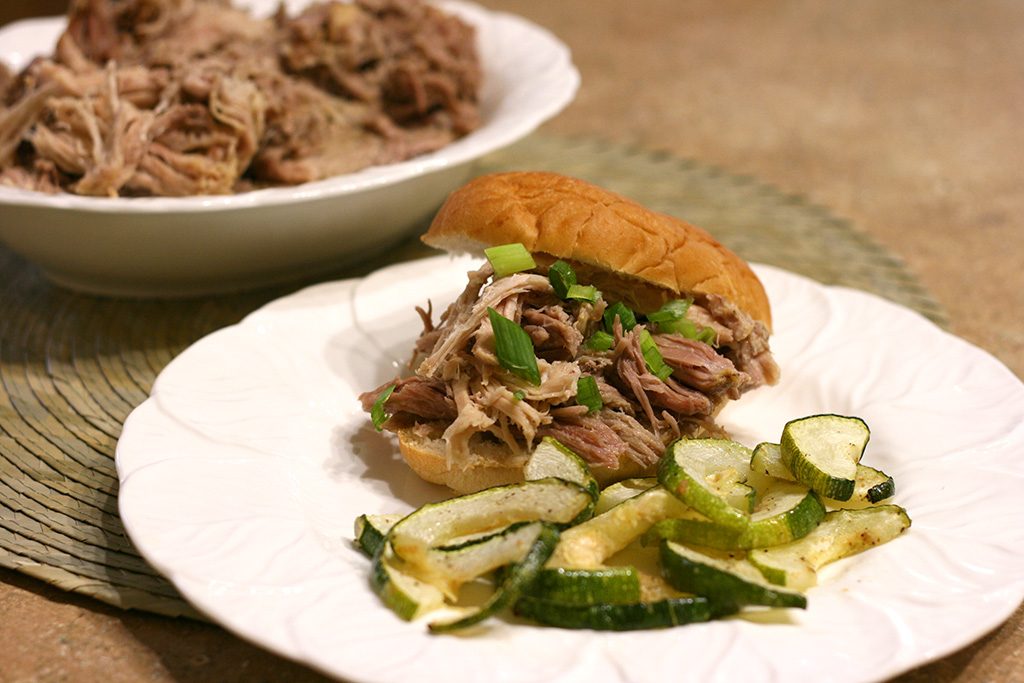 I make a lot of shredded pork because my kids like to eat it and I can use it for so many things during the week. But mostly because my kids will eat it. We typically do pulled pork sandwiches the day I cook it, then I make other meals during the week. Sometimes I freeze a portion of it for a future meal. The pork I got was almost 7 pounds, which is about average for this cut of meat. It's a lot of shredded pork. And it tastes really amazing.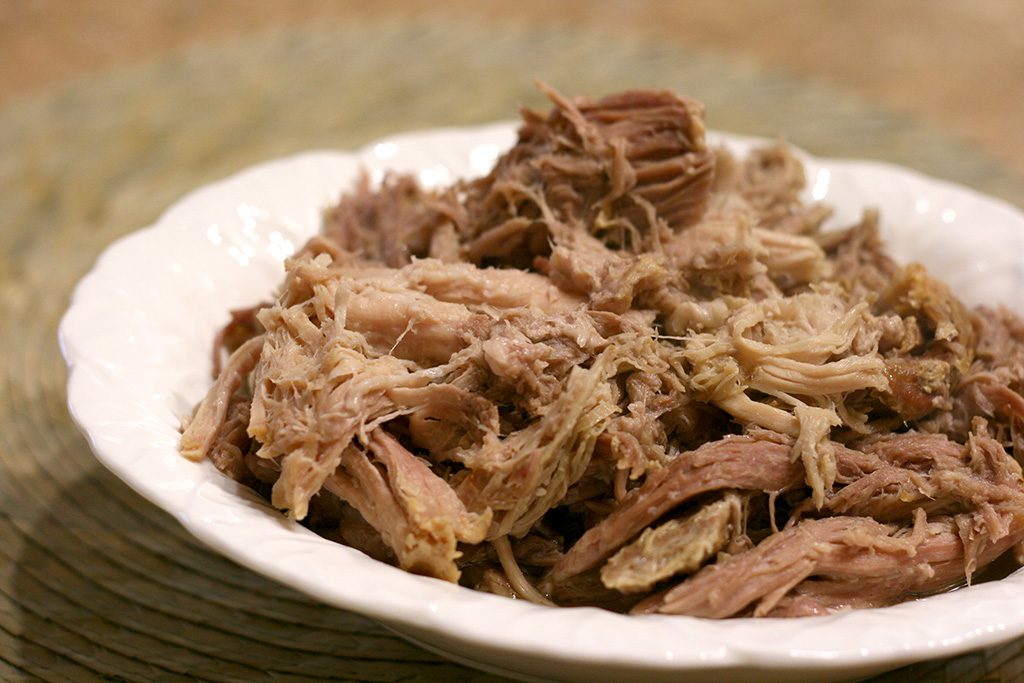 Often I will make a salad for lunch and have a mixture of ranch and barbecue sauce for the dressing. I made pork tacos for lunch with some of the kalua pork. I like to keep my cast iron reversible grill/griddle on my stovetop. It's flat on one side and has the grill on the other side. It's makes it really easy to whip up some eggs and bacon or a quesadilla.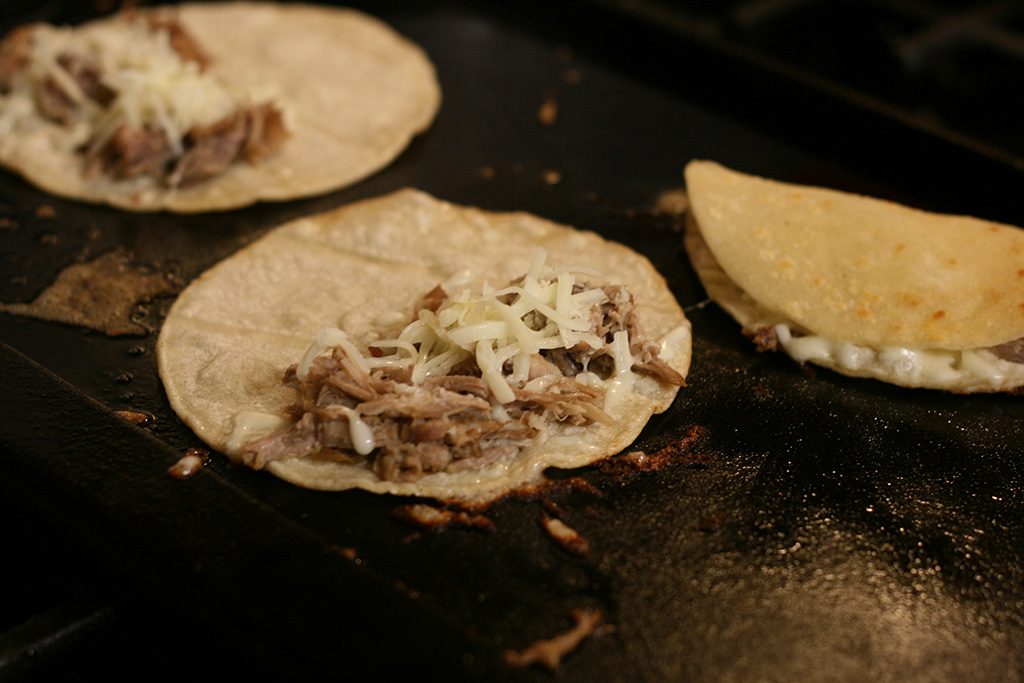 I heated the pork up right on the cast iron griddle while I started to warm the corn tortillas on some melted butter. When the pork was warm, I put it on the tortillas with some shredded mozzarella cheese. So good!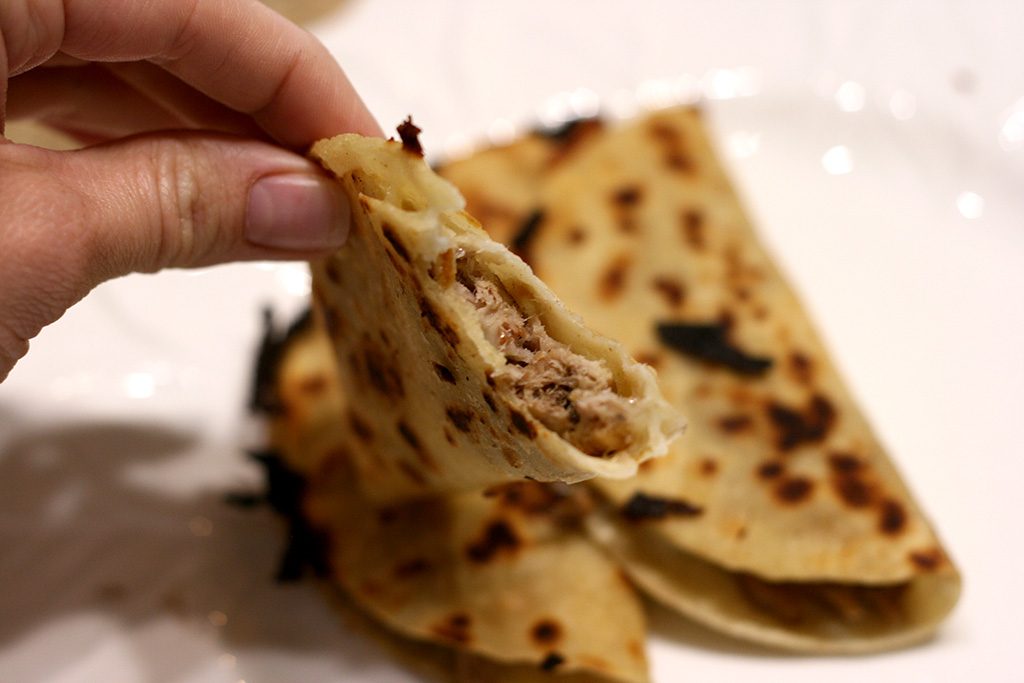 Kalua pork is delicious, easy to make, and so versatile.
Ingredients:
3 slices bacon
1 Tablespoon liquid smoke
whole pork butt, 7-8 lbs
1 Tablespoon coarse Himalayan pink salt
Lay the slices of bacon in the bottom of a slow cooker and pour in the liquid smoke. Place the pork on the bacon slices and rub with salt.
Cook on high for 7-9 hours. Shred after about 7 hours.