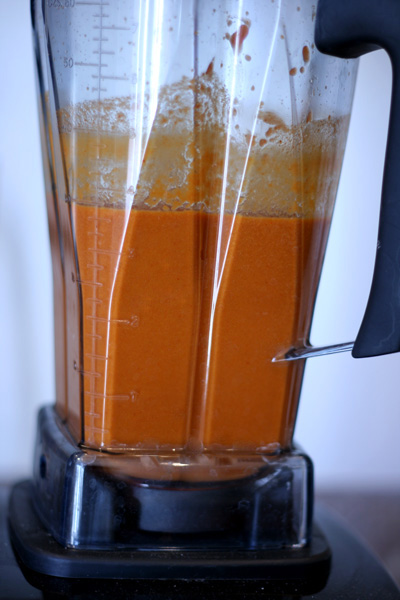 I've been wanting to make my own Enchilada Sauce for quite some time now.  I typically use store bought canned Macayo's Enchilada Sauce and really enjoy the taste of it.  I wouldn't say this Enchilada sauce is a copycat recipe, but it is certainly comparable.  The cayenne pepper gives this some heat, so adjust to your liking.  This could be made gluten free by omitting the flour.  This was prepared in a Vitamix blender, so I cannot say how well it will turn out in your average blender.  This Enchilada Sauce recipe made just the right amount for one batch of enchiladas.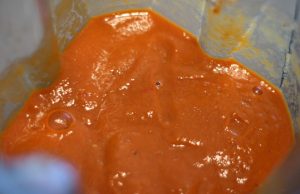 Ingredients:
1 Tablespoon Olive Oil
2 Tablespoons Flour
2 1/2 Tablespoons Chili Powder
1/2 teaspoon Cumin
1 teaspoon Garlic Powder
1 teaspoon Onion Powder
1/4 teaspoon Kosher Salt
1/2 teaspoon Cayenne Pepper
15 oz Can Tomato Sauce
1 1/2 Cups Chicken Broth
Place all ingredients in a blender and mix until smooth and warmed.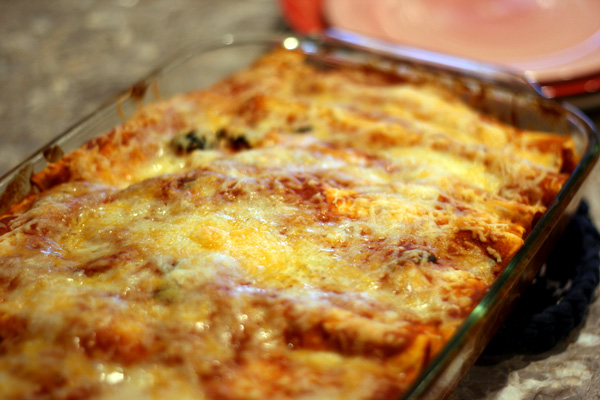 Yield: about 3.5 Cups Enchilada Sauce