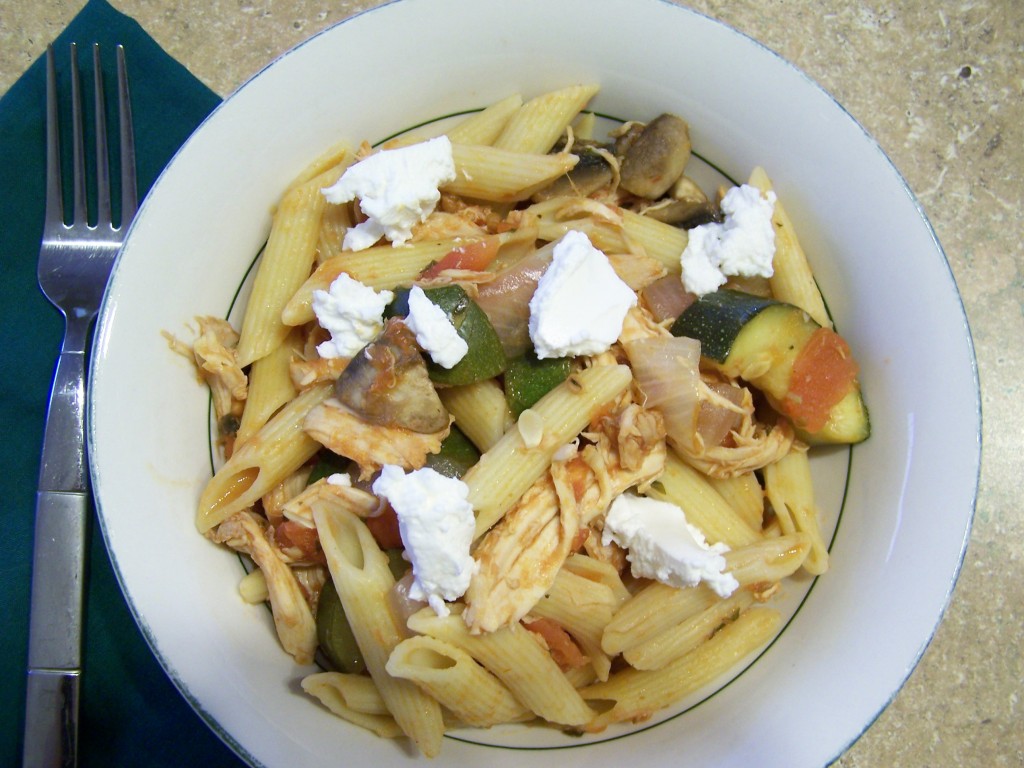 For tonight's dinner I used half of the shredded chicken from yesterday.  The inspiration for this pasta dish came from a Betty Crocker recipe for a Mediterranean-Style Chicken and Pasta. I didn't have a couple of the ingredients it called for, and I added a couple of my own.  It turned out really great!
Ingredients:
1 lb Penne Pasta
2 Tbsp Olive Oil
1 large Red Onion
2 Zucchini, cut in half lengthwise then cut crosswise into 1/4 inch slices
8 oz Mushrooms, quartered
2 Cloves Garlic, grated or finely chopped
2 Cups Shredded Cooked Chicken
1 (14.5 oz) Can Diced Tomatoes
1 (8oz) Can Tomato Sauce
1 Tbsp Fresh Oregano, chopped
1 Tbsp Fresh Basil, chopped
Salt & Pepper
Goat's Milk Cheese
Boil water in a large pot, salt water and cook pasta until al dente.  Meanwhile, heat the olive oil in a large pan over med-high heat.  Add the onion to the pan and cook for about 3 minutes, or until it starts to get tender.  Add the zucchini, mushrooms and garlic.  Cook for another 3 minutes, or until the veggies are just starting to soften.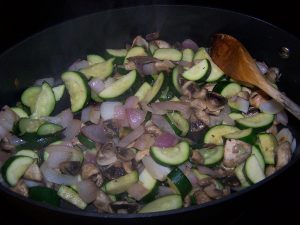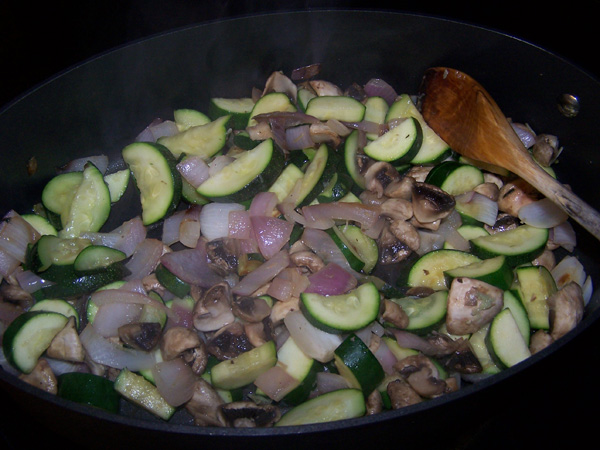 Add the chicken, diced tomatoes, tomato sauce, oregano, and basil to the pan with the veggies.  Season with salt & pepper.  Bring to a bubble, reduce heat and simmer for 10 minutes.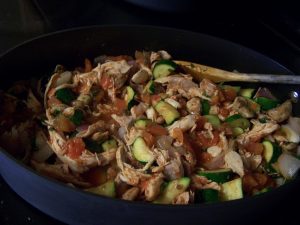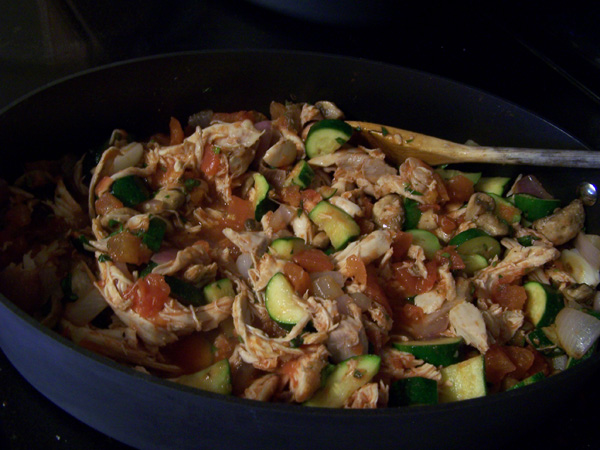 Toss together with the pasta and serve with goat's milk cheese on top.