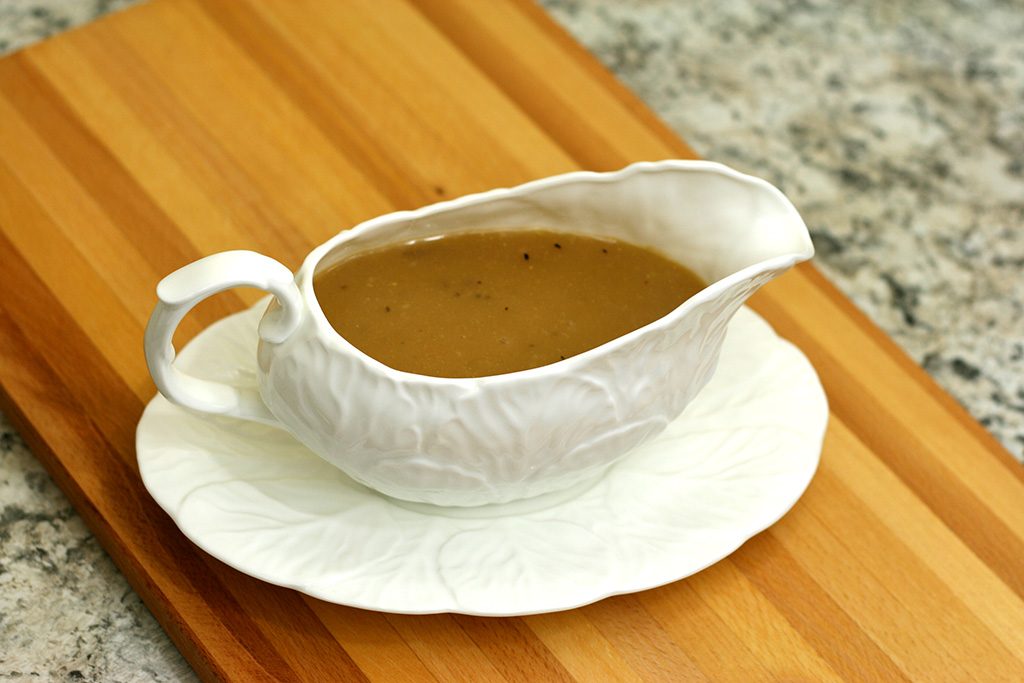 Gravy is essential to Thanksgiving dinner. This can be made with chicken broth if you don't want to bother with making your own broth. I would recommend using low sodium chicken broth so it doesn't end up being too salty. To make turkey broth, place the turkey neck (and backbone if removing) and giblets in a pot of water. Bring to a bubble and simmer for 2 hours. You can also add come carrots, celery, and onion for additional flavor. Strain the broth after simmering. Here is my quick method to making turkey gravy.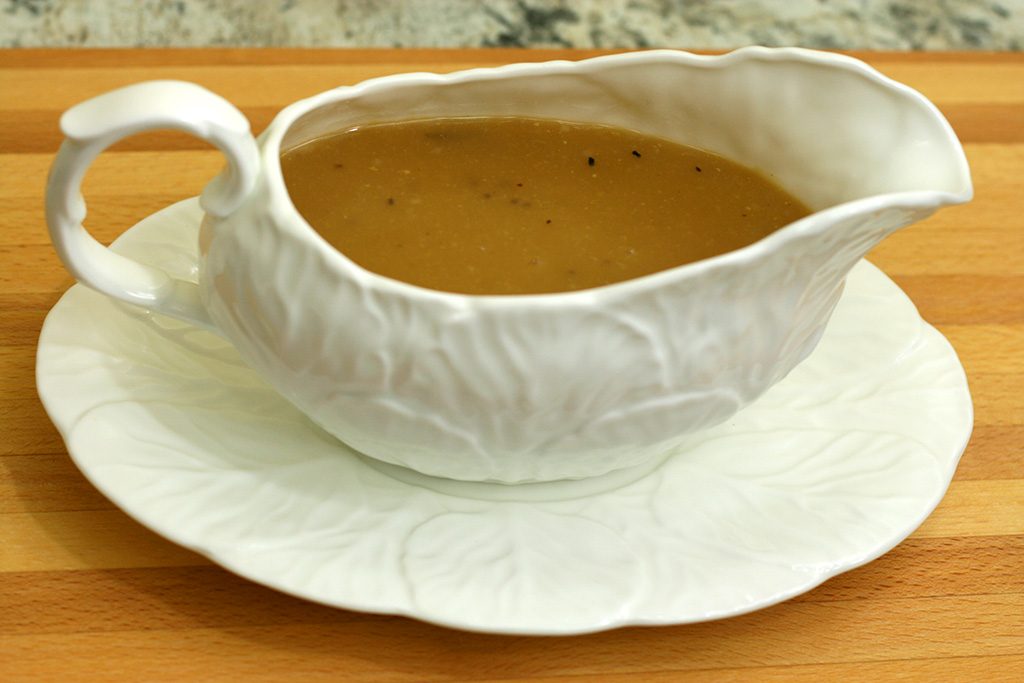 Ingredients:
Turkey pan drippings
¼ cup flour
2 cups chicken or turkey broth (use up to 4 cups to make more gravy)
Salt & pepper
Pour some turkey pan drippings (at least ¼ cup) into a skillet. Heat over medium high heat and whisk in flour, cooking for about 1 minute. Slowly whisk in chicken broth, about ¼ cup at a time. Let the gravy thicken before adding more broth. Season with salt and pepper to taste.
Yield: about 2 cups gravy